View Quest Hepburn
DAB radio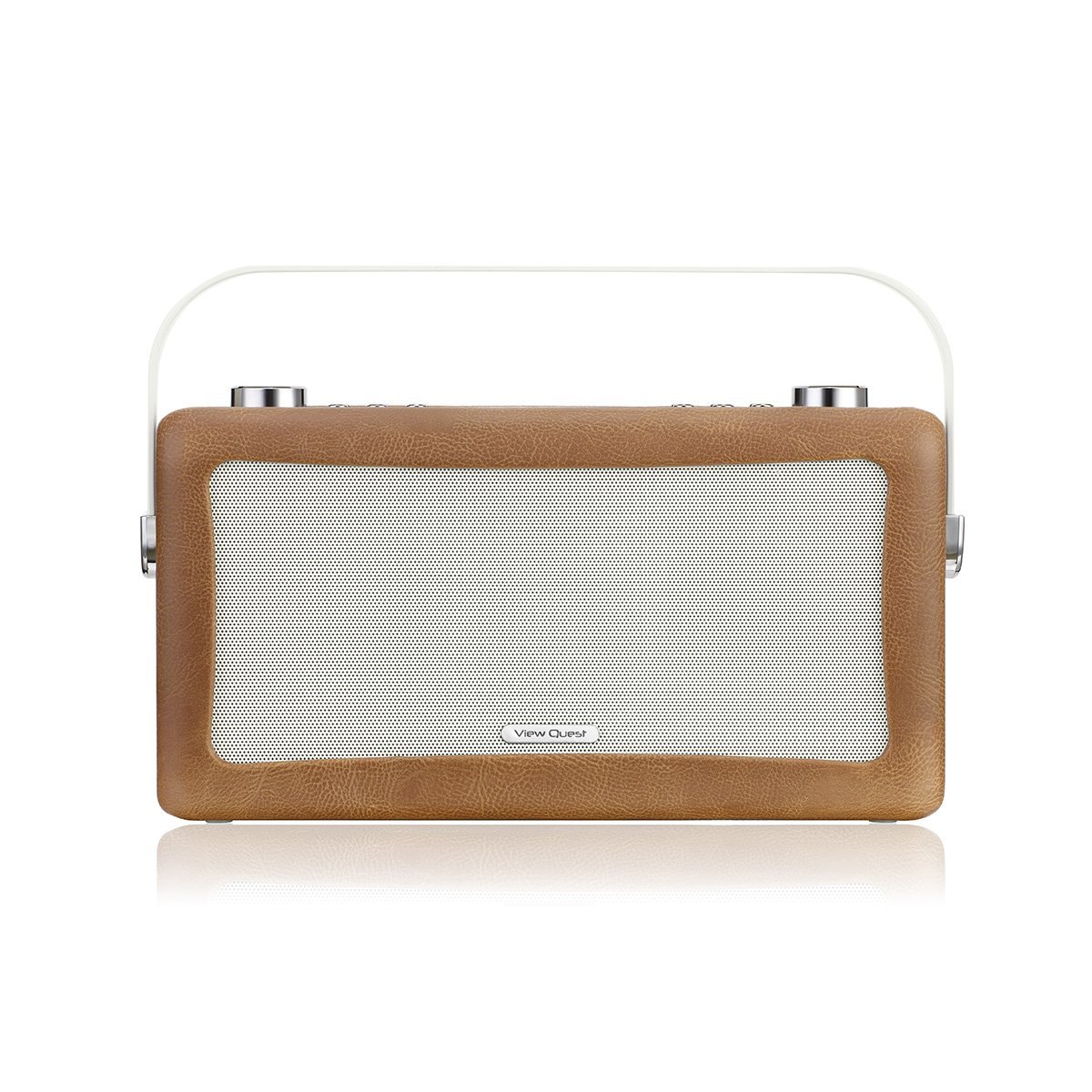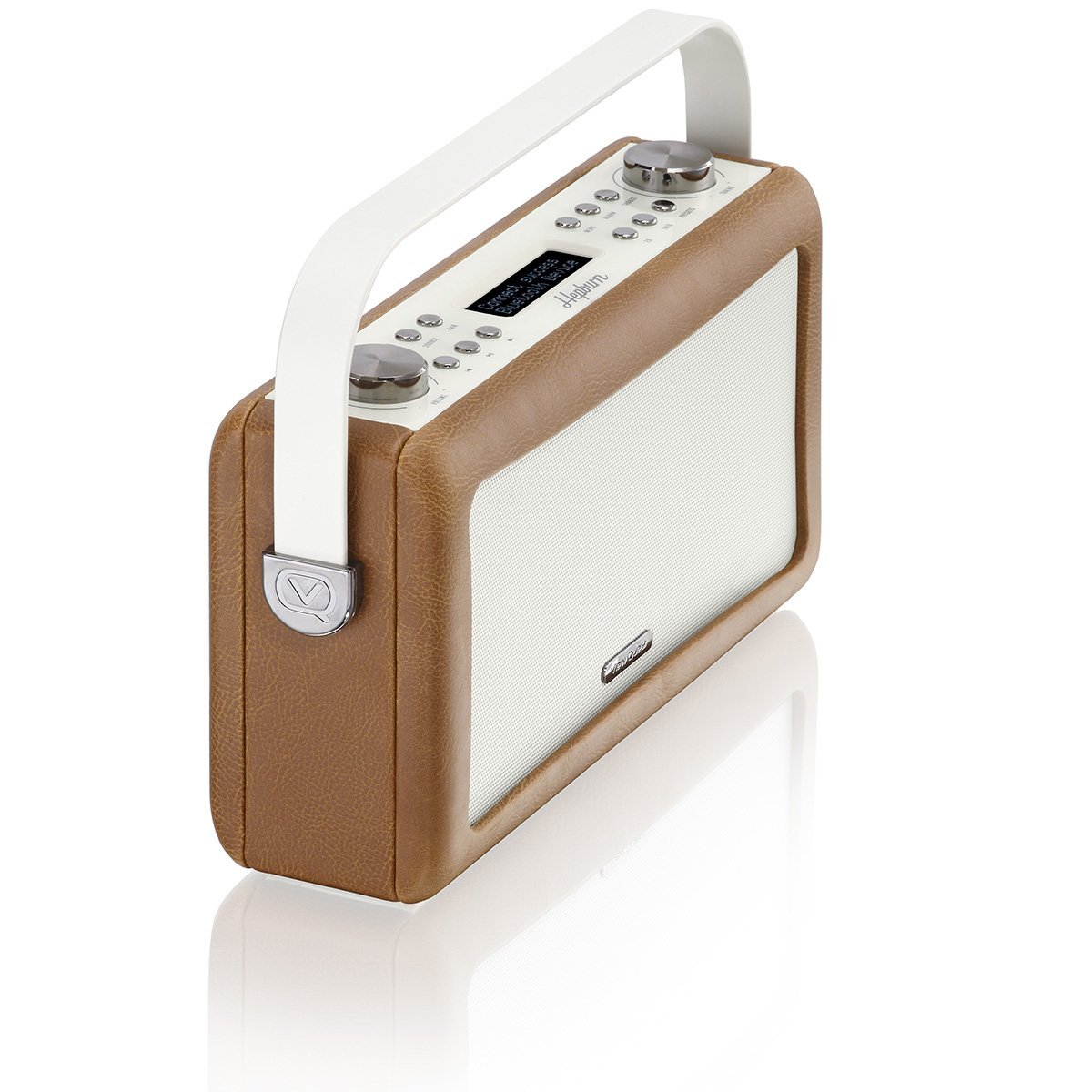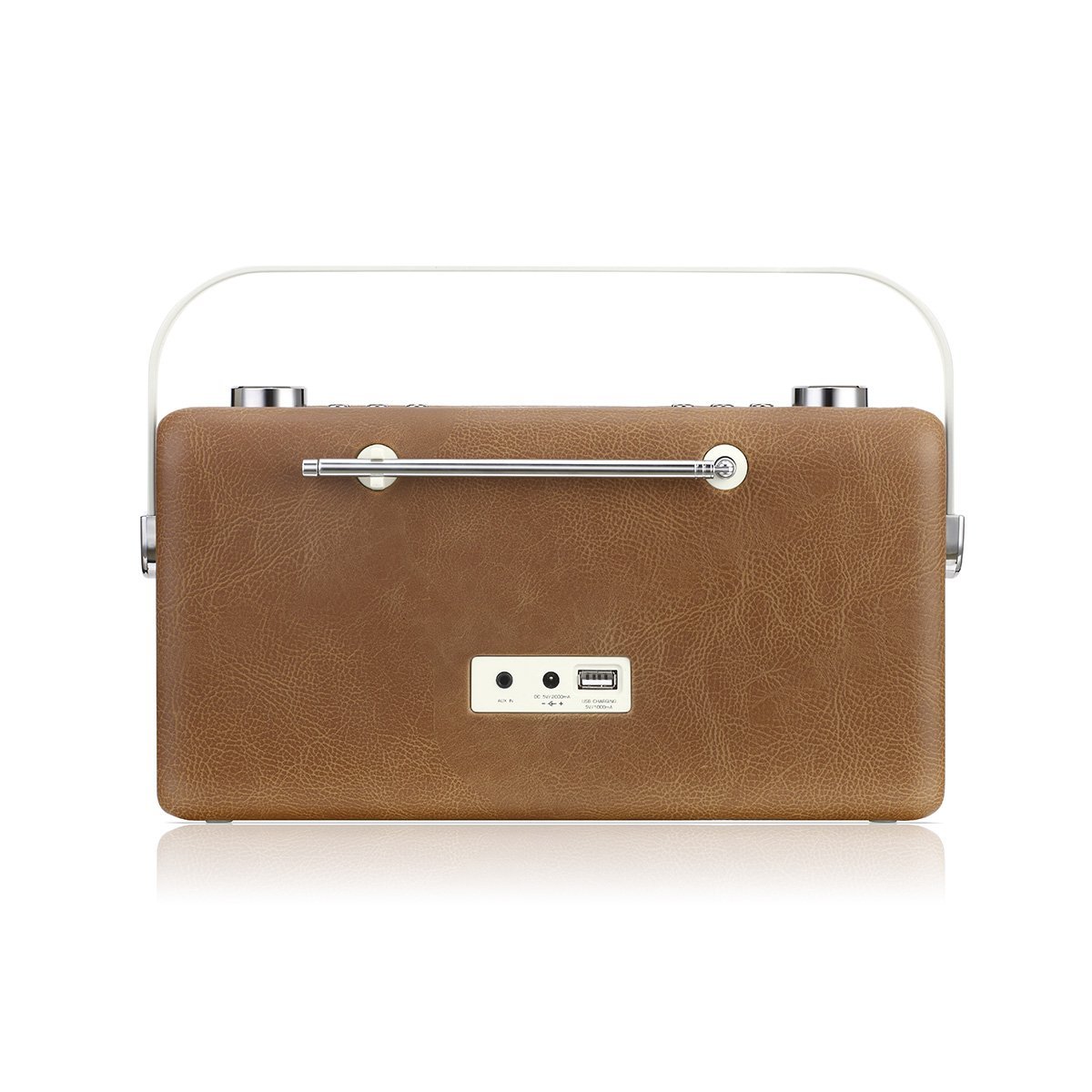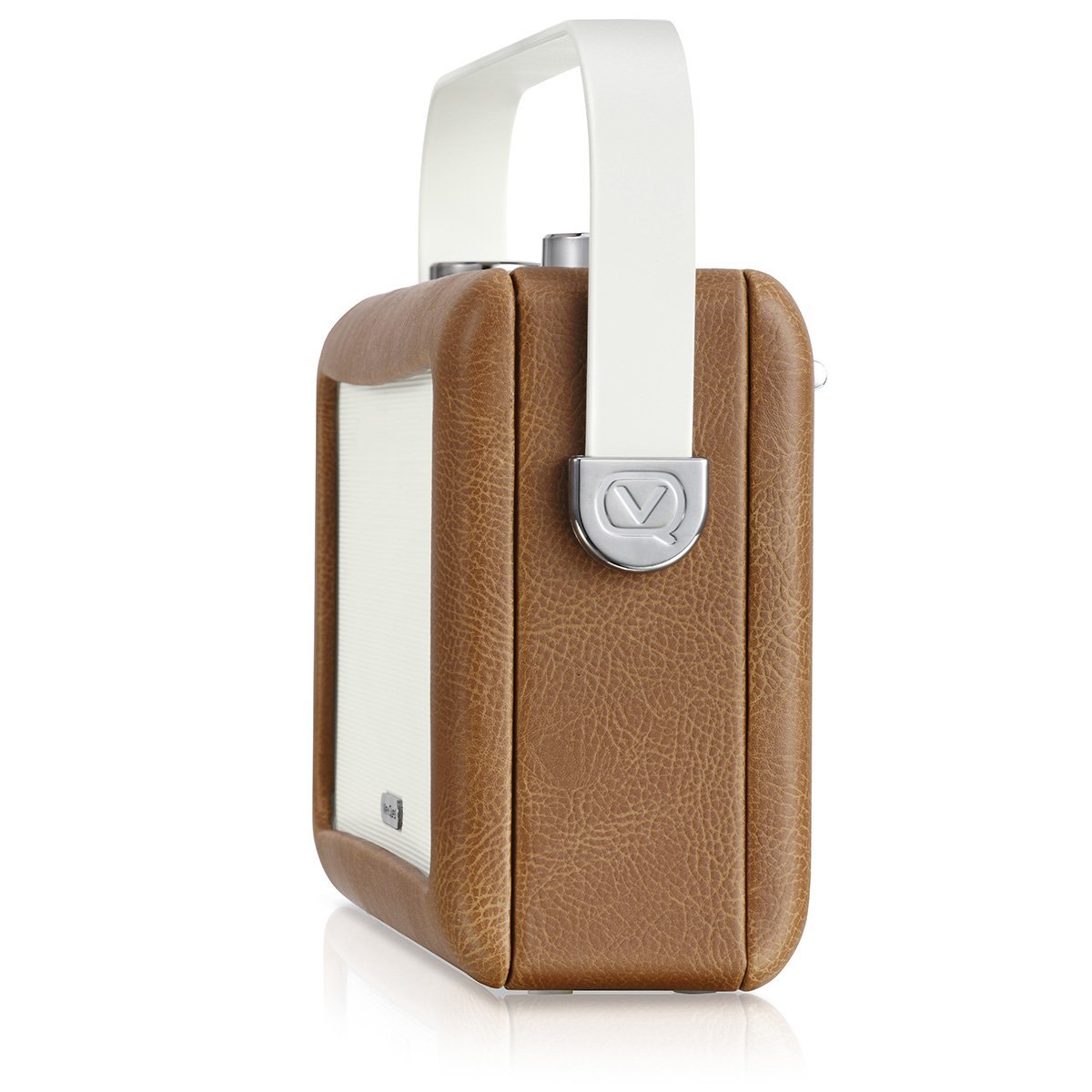 Let's face it, no-one likes a snob; and one of the worst kinds to be in the hierarchy of snobbery is a brand snob.
The problem is, in the world of tech, saturated as it is by mega brands like Sony, Samsung, HP, etc, it's difficult to approach a brand you've not heard of without a degree of sceptism. So when we were approached to adopt a DAB radio by a company called View Quest, we have to confess to not holding out much hope. After all, wasn't View Quest one of those dodgy eighties films where Madonna sang 'Crazy for You' on the soundtrack?
After popping onto the super information highway briefly, we discovered that that particular film was actually called Vision Quest, but this still didn't manage to assuage our fears. How wrong we were.
Our initial distrust for the brand was immediately tested taking the unit out of the box; after all it's difficult to turn your nose up at something so aesthetically pleasing. Its retro style offers a large speaker grill at the front, with a soft and warm leather finish exterior surrounding it. And just to accentuate its retro chic is its strong, curved handle. It has to be said that it's the perfect accessory to daydream of either being Don or Betty Draper swanning around a fabulous New York apartment, if that's your sort of thing (poor, poor Betty).
There are two ways to power up the radio: you can either simply plug it into the mains or you could always go old school and insert four phat batteries (D) that the makers claim will give you an average run time of 25 hours. We'd be quietly impressed if that were the case, but as we have a phobia against batteries of that size we plugged it into the mains.
With the power button on, you're just one scan away from DAB radio. Now DAB has its haters, but really it's all down to the reception in your area. If you have a station you just can't live without, and you're not sure if you can get it in your area or not, you should probably do two things: firstly, visit the coverage page of the UK Digital Radio site and pop in your post code. If you're still unsure, it might be wise to borrow someone else's DAB radio if you can, and do a scan in the room/area of your home you want the radio.
Having recently moved our offices from London down to the south coast, the number of stations we can access has diminished greatly. That's the price you pay for being able to go for a paddle at lunch time. Luckily, we can pick up two of our usual stations: BBC6 Music (they play a real eclectic mix, especially after dark and at weekends) and London's XFM (not just for their indie pop playlist, but hearing about tailbacks on the North Circular Road at the Hanger Lane gyratory system made us happy). Another one we were pleasantly surprised by was Smile; a Sussex station that plays big band, swing and classics from the likes of Frank Sinatra, Doris Day, Louis Armstrong etc. A perfect selection of songs to unwind to.
There are a few more, but nothing that really interested us. But the fact that we can pick up these three stations is enough for us. You may fare better or worse in your area, so good luck with that. It does have a telescopic aerial that might need playing with to get the most out of the radio, but the same can be said for any DAB unit.
So once you've found the stations, what do they sound like? Well, the Hepburn can offer a truly impressive crisp, clean and clear sound. With the curious mix of stations that the Boom team enjoy, it handled all of them with grace and style. Hidden underneath the front grill are a pair of NXT BMR speakers: they are award-winning don't you know, and they go all the way up to ten – watts (total output) that is. We cranked up the sound quite often with very little noticeable distortion to be heard.
To say we were happy with the sound is an understatement. But that isn't the end of it. Unlike other DAB radios we've listen to, the Hepburn has a sound equalizer to tailor to particular genres, covering rock, pop, jazz, classic, speech, normal and bass. This is far from just a gimmick and can really add some punch to your music.
But what if the DAB/DAB + signals well and truly suck in your area? Well, you can always fall back on FM, which although isn't ideal it's there if you want/need it.
Thankfully, this funky radio has a few more tricks up its sleeve – less Paul Daniels and more Dynamo we'd like to think.
One box it fills with an almighty tick is connectivity. With onboard Bluetooth you can stream music effortlessly from any Android or ios device. There's even an app that can be downloaded so that you can use the device you've connected as a remote control and access all your stations, equaliser settings etc from the palm of your hand. In fairness, the ios app we downloaded was a little on the basic side: although when we were streaming music from our iPod we had no qualms in regards to the sound quality, it struggled to allow us to choose specific tracks or even albums with it, as it recognised everything as one big compilation only allowing us to skip tracks to get to ones we wanted to hear. This is more of an app problem than the radio's fault however, and probably something that can be rectified with an update or two.
Of course you can connect any other device through the 3.5mm jack and simply change the source button over to auxiliary device for any other audio needs you may have.
There's also a USB socket in the back where you can charge any of your USB devices, if you're that way inclined. Our one and only niggle regarding this device is that this socket is only for charging and doesn't allow the ability to playback music from a USB memory stick. But no biggy.
We may never have heard of View Quest in the past, but we're so glad we have now. Not only does it carry off the retro look with ease, it delivers the kind of superior sound quality that leaves many of its peers in the shade. It also comes in a selection of eight colours, so you're bound to find one that fits your colour scheme.
If it's looks you're after, the Hepburn is a real head turner. And if you want a radio featured-packed for the digital era, it has that too. In short, you simply couldn't ask more from a digital radio.