Acer Iconia One 7
tablet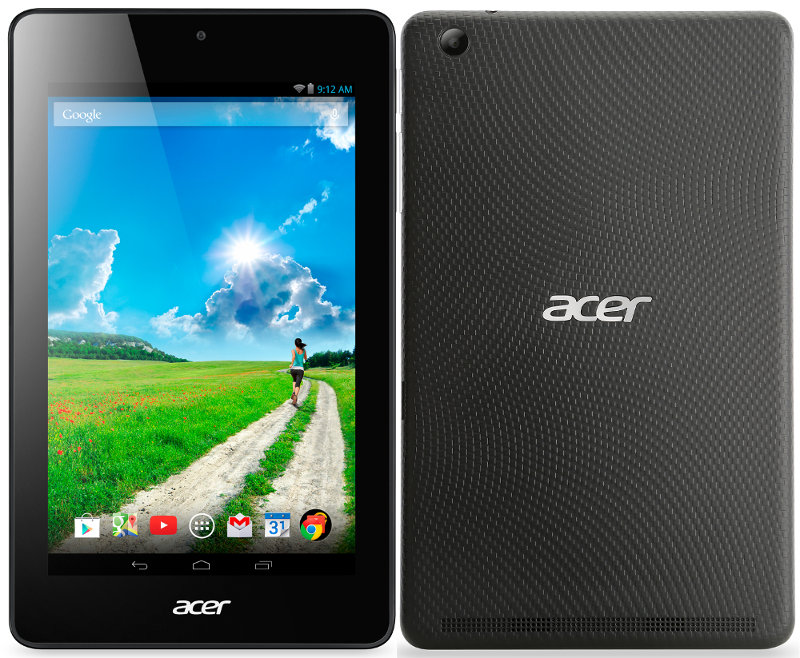 It sounds almost perverse to say it, but occasionally it might be alright if our choices were a bit more restricted sometimes. Consider the humble doughnut for a moment. Once upon a time you could have either a doughnut with jam in or, well, that was it. You either liked jammy doughnuts, or you didn't.
These days, the world of doughnuts has expanded overwhelmingly. There is a now - probably - a doughnut for every occasion, whether thatís deep fried, jizzed in sprinkles, bathed in every colour of icing known to man and filled with a sufficient range of fillings to give a diabetic the fright of their life.
And if you thought it was difficult trying to choose a doughnut, trying to pick a tablet that's right for you is becoming just as problematic.
Acer are certainly keeping it simple with their recently released Iconia One 7. Despite the fancy name, it is about as entry level as a tablet can get.
Running on a dual-core Intel Atom chip means that it can manage your most basic tablet needs relatively well. We downloaded and played Temple Run 2 for instance, which runs at an up tempo frame rate, and the tablet handled it without too much stress.
Although it also felt a little heavy in the hand, it didn't feel overly bulky. The outer shell did feel a little loose at times though, which felt like it could just snap off with a bit of force, but if you did do that, you really would only have to blame.
The one thing that did quietly impress about this budget tablet was its screen. The 7 inch IPS screen may not be full HD, but content on it looked good for the most part. It was also fairly responsive to the touch, which is useful for a tablet.
Where, perhaps, its budget constraints became clear however, was using it outdoors. Even on a not-sunny-but-semi-bright day, the reflection on screen made it impossible to use. This was made further evident by using its rear camera. When attempting to take a picture using the screen as a giant view finder, it was impossible to see the subject you were taking. Despite being photographers of almost a professional standard (that's what our mums say, so it must be true), we've never taken so many pictures of our fingers before by mistake. Not that there's anything wrong with them, you understand, as fingers go, but having them in almost every shot was a little bit excessive.
Using the screen to take pictures is almost moot when you consider that the rear camera is only 2 MP (and the front an embarrassing 0.3 MP). It's safe to say that the Iconia One 7 won't be your go-to gadget when it comes to taking photos. In fact, you'd be better off with a pin-hole camera.
With the tablet market almost at saturation point, it's difficult to see how this unit will stand out.
Well, the honest answer is, it won't. But for those on a tight budget who don't necessarily want to resort to a brand they've never heard of, or who live in a household that demands one tablet per individual, then this would certainly be suitable for less favourite family members.
Yes, the Iconia One 7 may well be the jam doughnut of the tablet world, but when there are so many darn tablets to choose from, sticking to something that you know exactly what to expect from isn't necessarily a bad thing.