The Bletchley Circle: San Francisco
DVD competition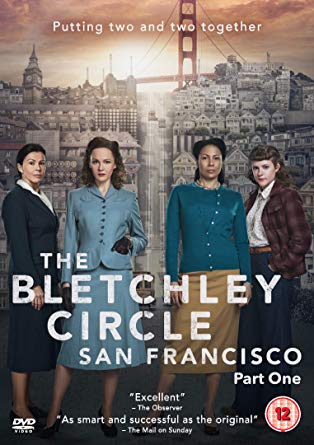 To celebrate the release of drama The Bletchley Circle: San Francisco, starring Rachael Stirling and Julie Graham, we've got a copy on DVD to be won.
Closing date: 20/09/2018
terms & conditions
1. This competition is only open to UK residents, excluding BOOM's friends and family and anyone else directly associated with this promotion.
2. The prize is a copy of The Bletchley Circle: San Francisco on DVD. We have one copy in total to give away.
3. The winner will be drawn at random from all the correct entries, and only they will be contacted personally. The prize must be taken as stated and cannot be deferred. There will be no cash alternatives.
4. One entry per person - and yes, we will check. If we find that you have entered multiple times, we will disqualify you from this competition. Repeat offenders will be disqualified from entering future competitions. And we don't like robots, so we investigate multiple entries and entries suspected as being from robots will be deleted.
5. Closing date for entries is midnight on 20/09/2018.
6. Winners will be notified within 7 days by email. If a winner does not respond with their posting details 7 days after we sent them the initial notification email, their prize will be offered to another person following a subsequent further draw. This process will repeat until somebody responds and tells us where to send the prize. If you're entering, please remember to check your emails!
About The Bletchley Circle: San Francisco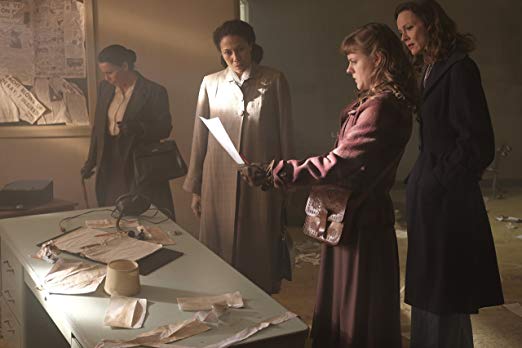 Following the success of the gripping ITV series, The Bletchley Circle, the WWII codebreakers return for a brand new series, The Bletchley Circle: San Francisco starring Crystal Balint, Rachael Stirling, Chanelle Peloso and Julie Graham as four inspirational code-cracking geniuses. Following its run on ITV starting tonight, the series is set to arrive on DVD on 20 August thanks to Acorn Media.
The Bletchley Circle, saw Jean (Graham – One of Us) and Millie (Stirling – Detectorists), WWII codebreakers who played a crucial role in ending the war, join forces with their former colleagues to solve a series of grisly murders, foil a chemical weapons cover-up, and crack a human trafficking case — all using their formidable minds and codebreaking skills.
With the team disbanded, Jean is looking for a new challenge away from her librarian duties and Millie is bored tutoring rich children of the aristocracy. When Millie sees an article in The San Francisco Chronicle that describes a murder almost identical to one that felled a former colleague during the war, the pair makes a momentous decision...
Set during the exciting post-war social change in the 1950s, the intrepid duo are drawn to the Pacific Coast where they meet Iris (Balint – Prison Break) and Hailey (Peloso – Level Up) , their US counterparts during the war. The four women team up and are soon solving murders and high-stake crimes with their unique collection of talents.