win Brittania - Series 2
DVD competition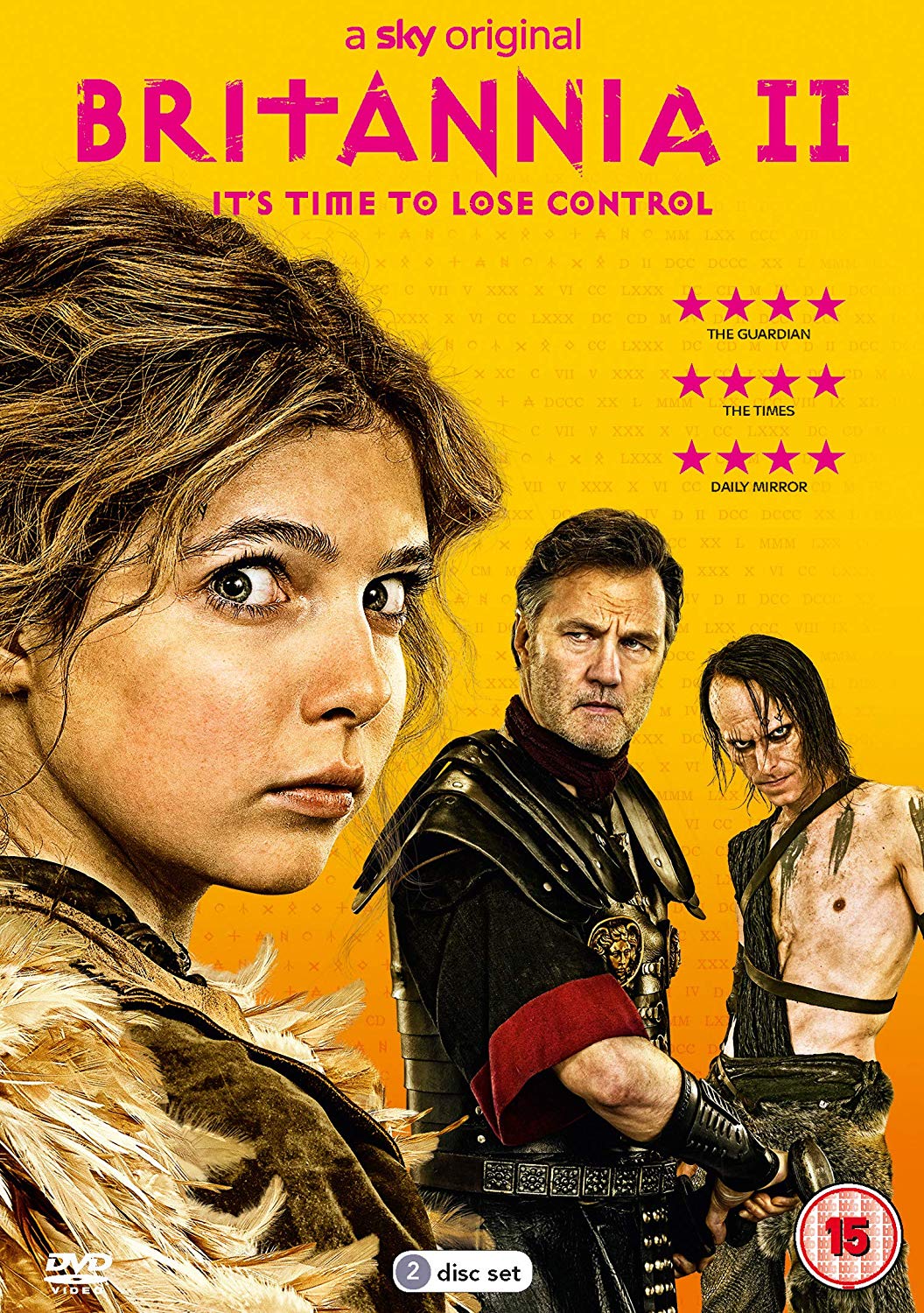 We've got copies of recent Sky Atlantic drama Brittania - Series 2, starring David Morrissey, on DVD to be won.
Closing date: 01/03/2020
terms & conditions
1. This competition is only open to UK residents, excluding BOOM's friends and family and anyone else directly associated with this promotion.
2. The prize is a copy of Brittania II on DVD. We have two copies in total to give away.
3. The winner will be drawn at random from all the correct entries, and only they will be contacted personally. The prize must be taken as stated and cannot be deferred. There will be no cash alternatives.
4. One entry per person - and yes, we will check. If we find that you have entered multiple times, we will disqualify you from this competition. Repeat offenders will be disqualified from entering future competitions. And we don't like robots, so we investigate multiple entries and entries suspected as being from robots will be deleted.
5. Closing date for entries is midnight on 01/03/2019.
6. Winners will be notified within 7 days by email. If a winner does not respond with their posting details 7 days after we sent them the initial notification email, their prize will be offered to another person following a subsequent further draw. This process will repeat until somebody responds and tells us where to send the prize. If you're entering, please remember to check your emails!
About Brittania II: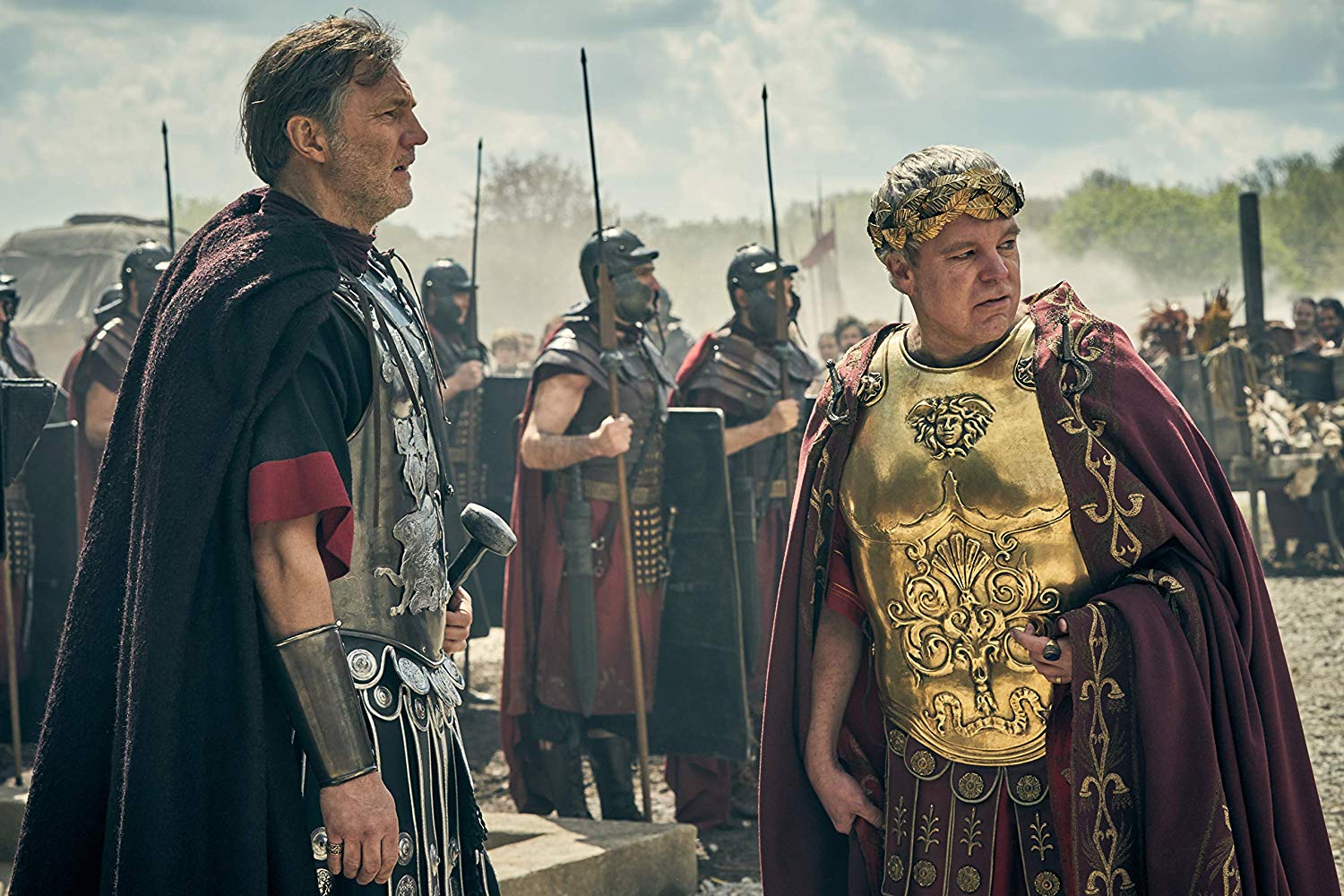 RUTHLESS ROMANS, drugged-up Druids and capricious Celts…welcome to Britannia. Olivier award-winning playwright Jez Butterworth (The Ferryman) pens this rich historical series that blends fact and fantasy to create a fever-dream drama. Recently returning for its second series on Sky Atlantic, Britannia Series II comes to DVD and digital from Acorn Media International on 10 February 2020 alongside a Series I & II Box Set.
Series one begins in 43AD, as Roman General Aulus Plautius (David Morrissey – The Missing) arrives in Britannia, determined to conquer it where Julius Caesar lost to the Druids 90 years earlier. He leverages rivalries between Celtic tribes: the Regnii led by Queen Antedia (ZoŽ Wanamaker – Harry Potter), and the Cantii led by the aging King Pellenor (Ian McDiarmid – Star Wars).
As Cantii royal siblings Phelan (Julian Rhind-Tutt – Harlots) and Kerra (Kelly Reilly – True Detective) vie over their right to the throne, there are greater forces at work. High Druid Veran (Mackenzie Crook – Detectorists) summons spirits with gruesome rituals to achieve his own ends, while chosen child Cait (Eleanor Worthington-Cox – Gwen) seeks to fulfil a prophecy with the help of demon-possessed madman Divis (Nikolaj Lie Kaas – The Killing).
The second series follows two years later as the Roman hold over Britannia grows stronger and while some Celts continue the fight to reclaim their land, others are happy to be Romanised rather than face extinction. But when a dead man wakes, it triggers an epic battle of wills between two Druid brothers that puts everyone in danger, and jeopardises Cait's chances at saving Britannia from the Romans once and for all… Who will rule Britannia?