Deutschland '86
DVD competition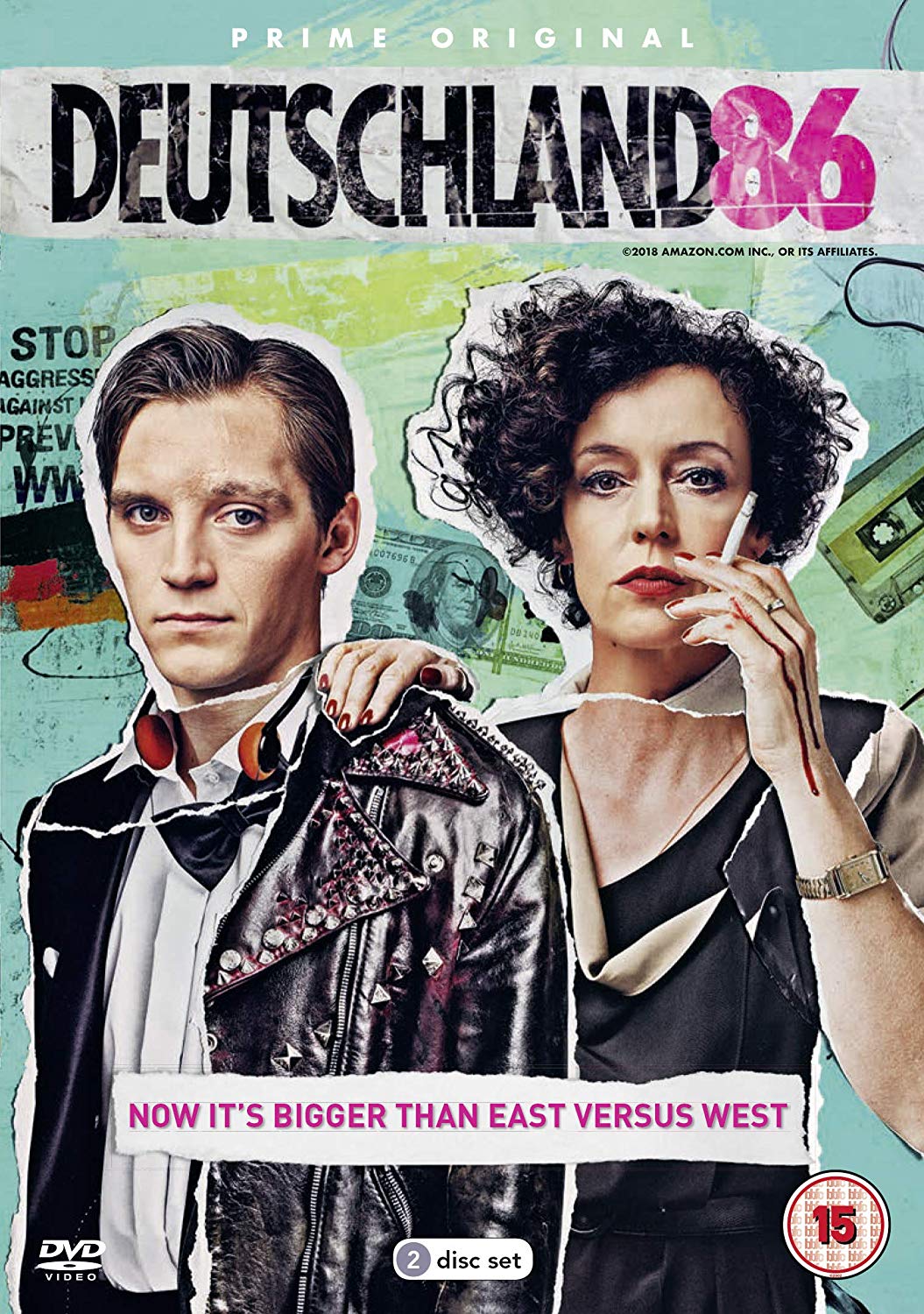 To celebrate the release of recent More4 drama Deutschland '86, we've got a copy on DVD to be won.
Closing date: 28/05/2019
terms & conditions
1. This competition is only open to UK residents, excluding BOOM's friends and family and anyone else directly associated with this promotion.
2. The prize is a copy of Deutschland '86 on DVD. We have one copy in total to give away.
3. The winner will be drawn at random from all the correct entries, and only they will be contacted personally. The prize must be taken as stated and cannot be deferred. There will be no cash alternatives.
4. One entry per person - and yes, we will check. If we find that you have entered multiple times, we will disqualify you from this competition. Repeat offenders will be disqualified from entering future competitions. And we don't like robots, so we investigate multiple entries and entries suspected as being from robots will be deleted.
5. Closing date for entries is midnight on 28/05/2019.
6. Winners will be notified within 7 days by email. If a winner does not respond with their posting details 7 days after we sent them the initial notification email, their prize will be offered to another person following a subsequent further draw. This process will repeat until somebody responds and tells us where to send the prize. If you're entering, please remember to check your emails!
About Deutschland '86: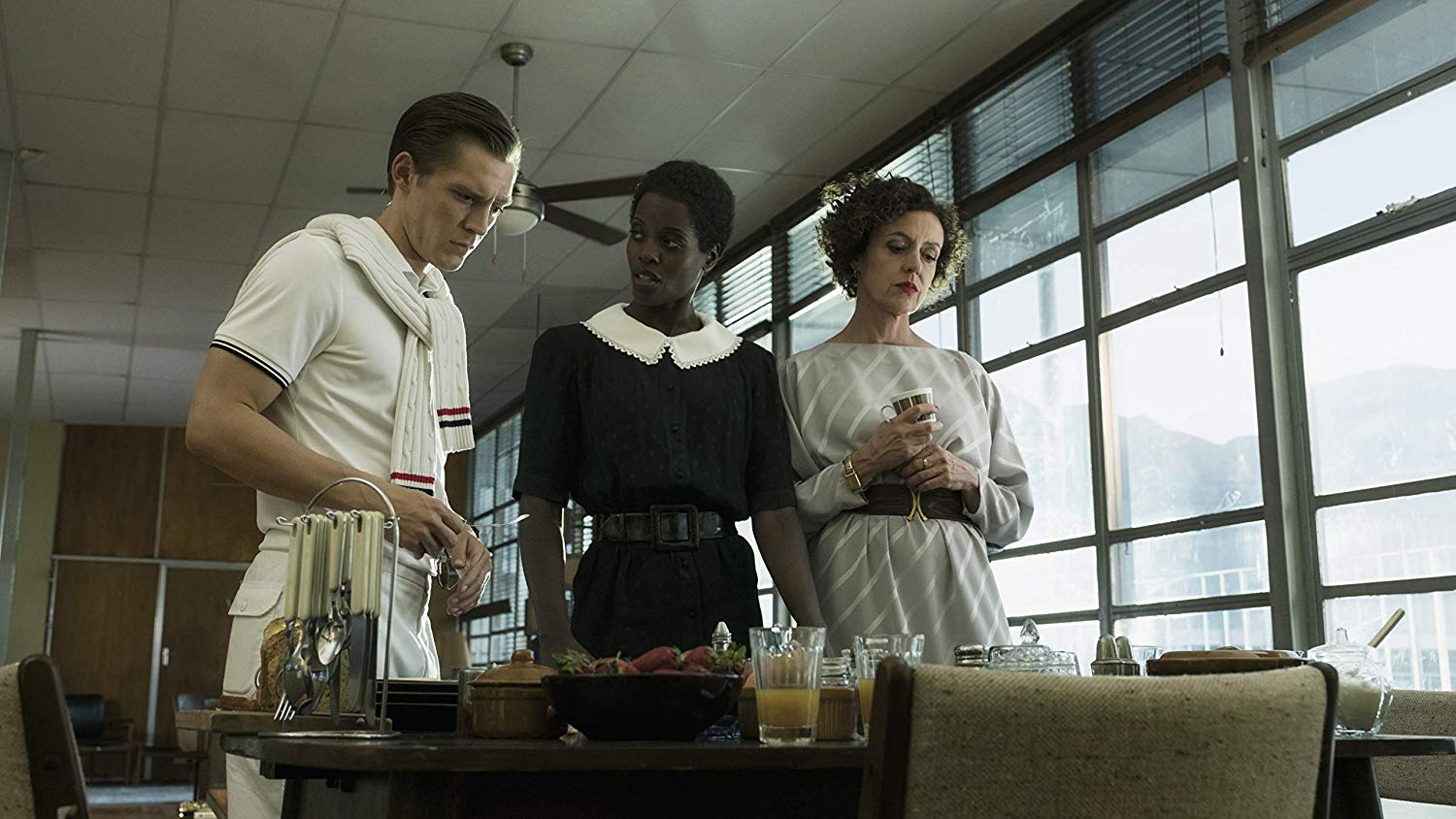 The hugely anticipated Deutschland '86 returns following the unparalleled success of the first series Deutschland '83, which critics hailed as the start of a golden age for German TV. The next instalment of this cool, super stylish thriller, is now available on digital and DVD from Acorn Media International alongside a stunning box DVD set of both series.
Deutschland '83 saw viewing figures in excess of 2.5 million, exceeding that of the seminal Nordic noir hit The Killing and putting Germany at the forefront of must watch television. This epic coming-of-age story is set against real events, culture wars and the political realities of Germany in the early 1980s and sees Jonas Nay (Line of Separation) as a spy at the centre of this suspenseful Cold War thriller. The series also features an era defining 1980s pop soundtrack that hits all the right nostalgic buttons (99 Red Balloons anyone?).
Deutschland '86 is an epic 10-part drama that catapults audiences into the tumultuous political landscape of 80s East Germany. We join Martin Rauch (Nay) in 1986 and East Germany is broken, Perestroika is real, terrorism plagues Europe, the AIDS crisis intensifies and the struggle against apartheid rages on. Banished for his sins in 1983, Rauch wallows in limbo until his Aunt Lenora (Maria Schrader – Aimée & Jaguar, The City and the City) conscripts him into her plan to drum up hard currency abroad. They set off on an adventure through Africa, Western Europe and finally home to East Germany. Can mafioso-style Capitalism save Communism just in the nick of time?