Dolphins: Spy in the Pod Blu-ray competition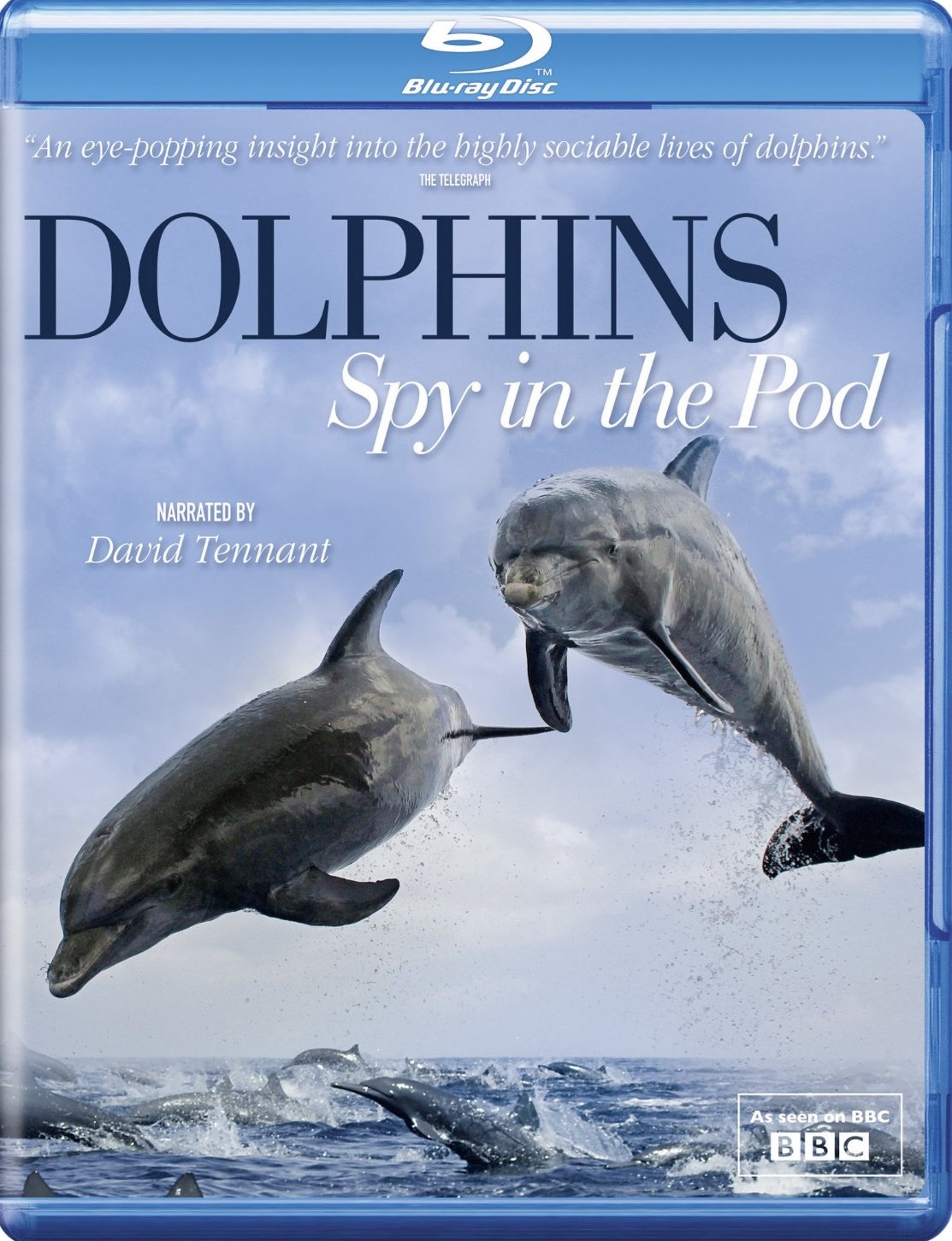 *** THIS COMPETITION HAS NOW CLOSED ***
To celebrate the release of Dolphins Spy in the Pod, the documentary series narrated by David Tennant, we've got a copy on Blu-ray to be won, courtesy of Acorn Media. Closing date: 6th March 2014.
About Dolphins: Spy in the Pod:
Narrated by David Tennant, this fascinating series shows some of the most captivating and clever animals on the planet as never before. It recently aired on BBC One and comes to DVD and Blu-ray on 17 February 2014.
From Spy Dolphin to Spy Tuna and Turtle, for the first time 13 camouflaged spy creatures infiltrate the secret underwater world of dolphins. Swimming right alongside them, these new spies reveal unique moments in the dolphins' lives – catching the waves with surfing bottlenose dolphins, discovering a megapod of superfast spinner dolphins and narrowly escaping the amorous advances of a turtle.
The Pacific is a dolphin playground. Here, spinner dolphins throw themselves into the air, corkscrewing up to seven times, and travelling up to 250 miles a day.
On the other side of the world, off Mozambique, bottlenose dolphins eye up a giant clam, out of which rise the strangest spy creatures of all. The ever-curious dolphins locate them with their sonar, allowing the spies to then make their first discovery – a tiny five-day-old dolphin, still wrinkled from birth.
Meanwhile, Spy Turtle has its beady camera eye on a marauding pod of carefree male bottlenoses. For the first time, spy creatures reveal how they exfoliate at a coral 'spa' before catching the biggest waves and surfing in perfect synchronisation and as the amorous male bottlenoses try their luck with the ladies both spy creatures and baby dolphin get caught in the crossfire.
Off the coast of Florida, Spy Dolphin teams up with Spy Ray to make an extraordinary discovery – a pod of dolphins whipping up a mud wall to encircle mullet, and panic them straight into their waiting mouths. Most of the behaviour captured has never been seen before – bottlenose dolphins hunting alongside a mysterious gathering of stingrays, and
From the team at John Downer Productions this is one of the nation's favourite animals seen in a whole new light. John Downer commented: "Unlike Penguincams, this time our spy creatures were having to keep pace with fast-moving dolphins, often out in the deep ocean. The dolphins were very curious about their new neighbours and allowed them into their lives".
For your chance to win, correctly answer the following question:
In 2012 Marion Cotillard starred in a film as a whale trainer. What was it called?
Best of luck.
Terms & Conditions
1. This competition is only open to UK residents, excluding BOOM's friends and family and anyone else directly associated with this promotion.
2. The first name drawn will receive a copy of Dolphins: Spy in the Pod on Blu-ray.
3. One entry per person - and yes, we will check. If we find that you have entered multiple times, we will disqualify you from this competition. Repeat offenders will be disqualified from entering future competitions. And we don't like robots, so we investigate multiple entries and entries suspected as being from robots will be deleted.
4. Closing date for entries is midnight on 6th March 2014.
5. Winners will be notified within 7 days by email. If a winner does not respond with their posting details 7 days after we sent them the initial notification email, their prize will be offered to another person following a subsequent further draw. This process will repeat until somebody responds and tells us where to send the prize. If you're entering, please do remember to check your emails!