The English Teacher DVD competition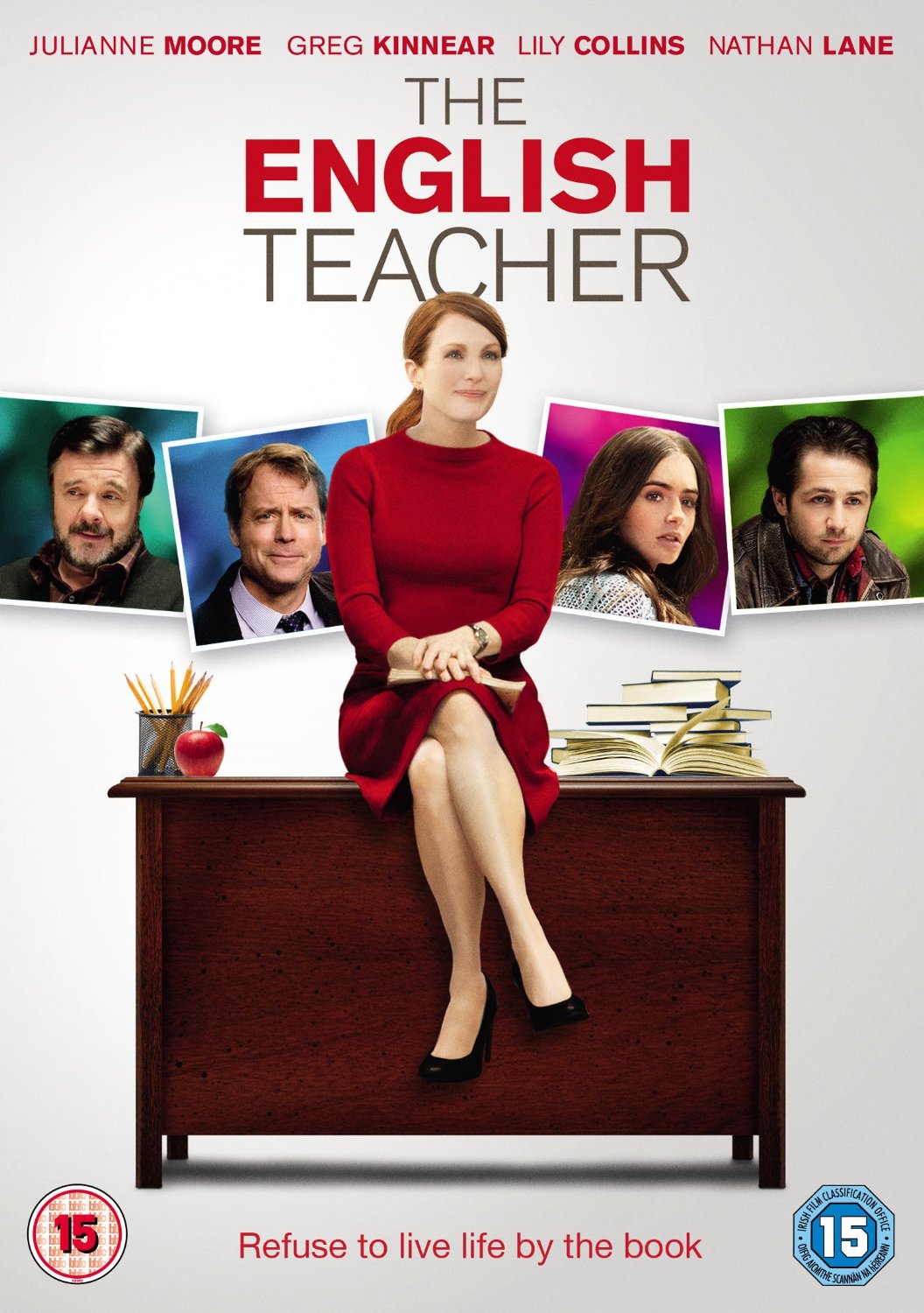 *** THIS COMPETITION HAS NOW CLOSED ***
To celebrate the release of The English Teacher on DVD, starring Julianne Moore and Greg Kinnear, we've got 3 copies to be won, courtesy of Kaleidoscope Home Entertainment. Closing date: 20th March 2014.
About The English Teacher:
Golden Globe winner and Academy Award nominee Julianne Moore (Hunger Games Mockingjay, Crazy, Stupid Love) heads up a stellar cast in The English Teacher, set for release on DVD 3rd March from Kaleidoscope Home Entertainment.
Greg Kinnear (Little Miss Sunshine) teams up with his Stuck in Love co-star Lily Collins (Mirror, Mirror) in the feature-film directorial debut from Golden Globe Nominee Craig Zisk, whose impressive TV work includes Weeds, Scrubs and the Emmy Award winning The Big C. Also starring Nathan Lane (The Birdcage) and Michael Angarano (Almost Famous), the film is narrated by Fiona Shaw (Harry Potter).
Bored and predictable, Linda Sinclair (Moore) has her life turned upside down when her ex-student Jason (Angarano) returns to his hometown. After accosting him by mistake Linda finds herself promising to read a screenplay by the now budding writer.
Feeling for the first time in a long time revitalised and passionate, Linda steamrolls the school in to putting on Jasonís play, falling hard for her new enthusiastic role and for the student who has now grown into a man.
With budgets and egos getting out of hand, rehearsals quickly turn to mayhem whilst a complicated love triangle is formed between ex-student and teacher, the leading lady (Collins) and Jasonís father (Kinnear).
For your chance to win, correctly answer the following question:
Julianne Moore starred in a cheeky comedy last year. What was it called?
Best of luck.
Terms & Conditions
1. This competition is only open to UK residents aged 15 or over, excluding BOOM's friends and family and anyone else directly associated with this promotion.
2. The first three names drawn will receive a copy of The English Teacher on DVD.
3. One entry per person - and yes, we will check. If we find that you have entered multiple times, we will disqualify you from this competition. Repeat offenders will be disqualified from entering future competitions. And we don't like robots, so we investigate multiple entries and entries suspected as being from robots will be deleted.
4. Closing date for entries is midnight on 20th March 2014.
5. Winners will be notified within 7 days by email. If a winner does not respond with their posting details 7 days after we sent them the initial notification email, their prize will be offered to another person following a subsequent further draw. This process will repeat until somebody responds and tells us where to send the prize. If you're entering, please do remember to check your emails!