Finding Joy
DVD competition
We've got copies of UKTV's recent W comedy Finding Joy starring Amy Huberman on DVD to be won.
Closing date: 12/04/2020
terms & conditions
1. This competition is only open to UK residents, excluding BOOM's friends and family and anyone else directly associated with this promotion.
2. The prize is a copy of Finding Joy on DVD. We have two copies in total to give away.
3. The winner will be drawn at random from all the correct entries, and only they will be contacted personally. The prize must be taken as stated and cannot be deferred. There will be no cash alternatives.
4. One entry per person - and yes, we will check. If we find that you have entered multiple times, we will disqualify you from this competition. Repeat offenders will be disqualified from entering future competitions. And we don't like robots, so we investigate multiple entries and entries suspected as being from robots will be deleted.
5. Closing date for entries is midnight on 12/04/2019.
6. Winners will be notified within 7 days by email. If a winner does not respond with their posting details 7 days after we sent them the initial notification email, their prize will be offered to another person following a subsequent further draw. This process will repeat until somebody responds and tells us where to send the prize. If you're entering, please remember to check your emails!
About Finding Joy: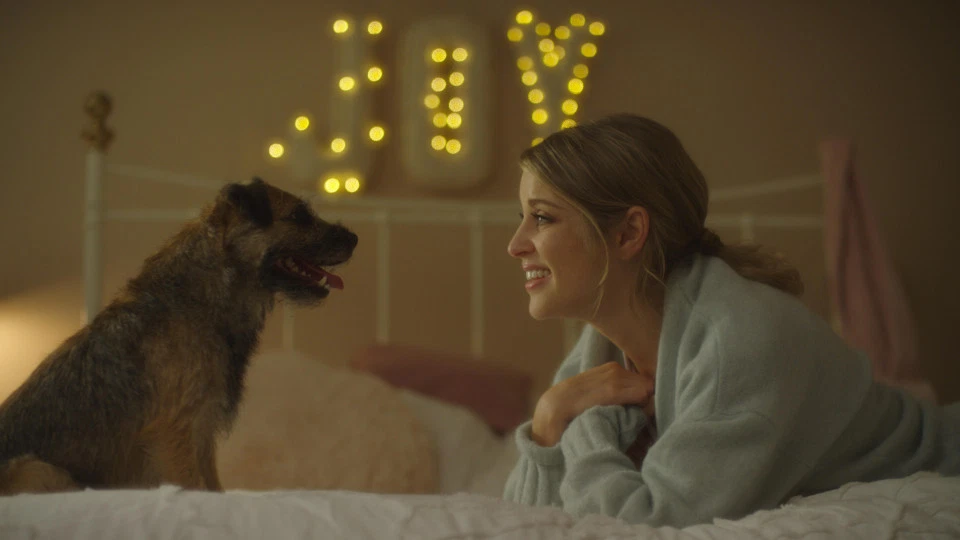 Amy Huberman (Cold Feet, Striking Out) writes and stars alongside Aisling Bea (This Way Up, Living with Yourself) and Jenny Rainsford (Fleabag) in a new, hilarious six-part comedy series Finding Joy, that follows the trials and tribulations of a journalist turned accidental superstar vlogger. Finding Joy arrives on DVD 16 March 2020 courtesy of Acorn Media International following its UK premiere on UKTV's W Channel.
Joy (Huberman) may have just broken up with her long-term boyfriend, Aidan (Lochlann O'Mearáin – Vikings), and her best friend Trish (Hannah James-Scott – Crumble) is busy having a baby, but she's totally fine…no matter what her dog, Canine Aidan (Peter McDonald – Dublin Murders), thinks.
Joy is perfectly happy with her secluded and orderly life as a back-room news editor. That is until her quiet life is turned upside down as she is summoned to step into the position of the media corporation's sexy and adventurous lifestyle guru and Ireland's most beloved vlogger, Flora the Happy Hunter (Laura Whitmore – Love Island presenter). Joy is catapulted headlong into the unknown and unwelcome world of social media stardom.
Forced to share her fears, feelings, and wardrobe malfunctions with the world, maybe the vlogosphere can help Joy solve the problems plaguing her personal life: tackling breaking boundaries through full-contact wrestling and ex-boyfriend induced insanity through hot yoga – what could go wrong?
With straight-talking manager Charlene (Rainsford) and quirky new roommate Amelia (Bea) at her side, Joy pushes herself outside of her comfort zone, all in the name of learning about the crazy, uncomfortable and new-age methods people use to find – well joy.