win The Hitchhiker's Guide to the Galaxy
Blu-ray competition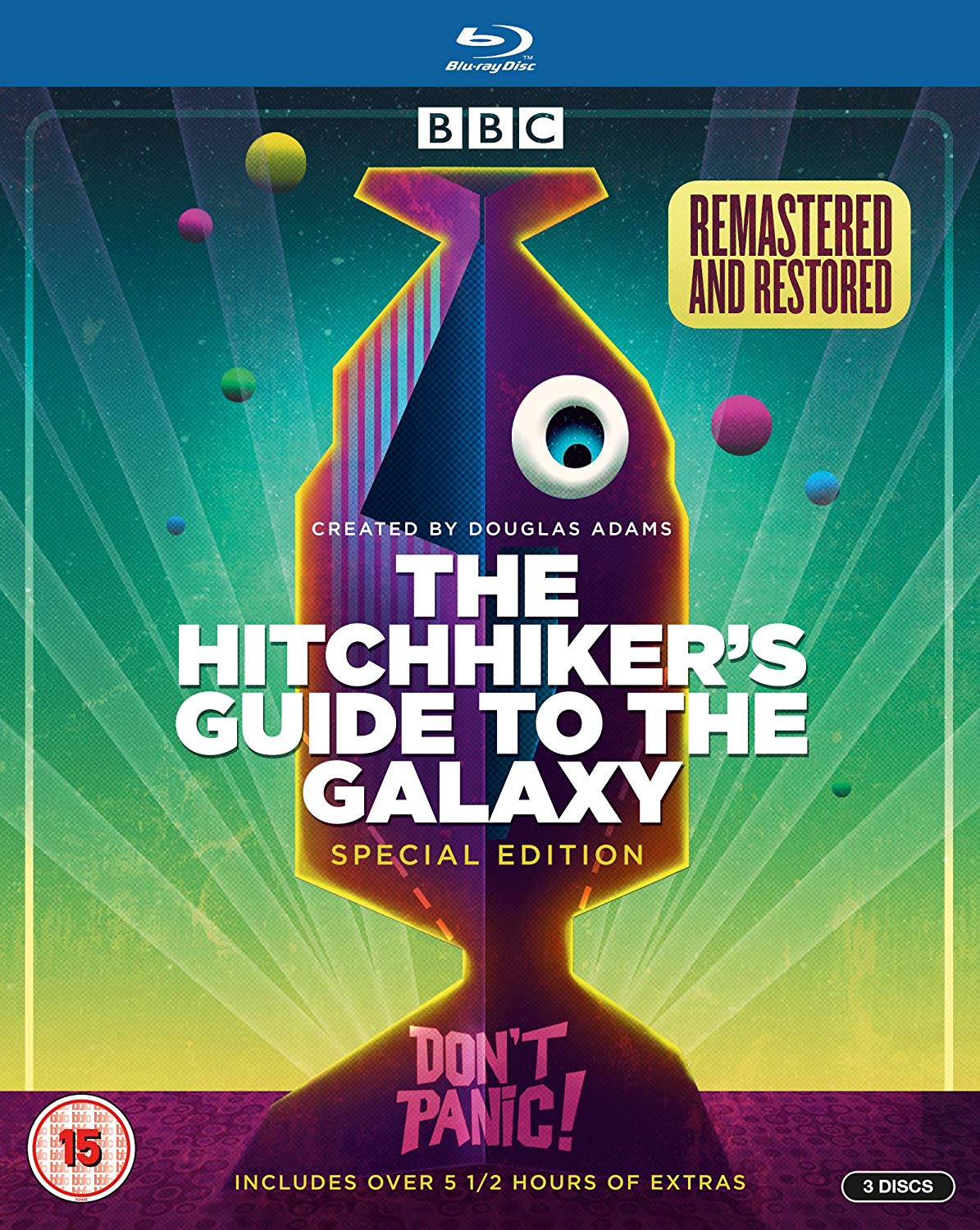 To celebrate the re-release of The Hitchhiker's Guide to the Galaxy, we've got x4 Special Editions and x1 Collectors Edition to be won.
Closing date: 05/11/2018
terms & conditions
1. This competition is only open to UK residents, excluding BOOM's friends and family and anyone else directly associated with this promotion.
2. The prize is a copy of The Hitchhiker's Guide to the Galaxy on Blu-ray. We have one collectors edition and four special editions in total to give away.
3. The winner will be drawn at random from all the correct entries, and only they will be contacted personally. The prize must be taken as stated and cannot be deferred. There will be no cash alternatives.
4. One entry per person - and yes, we will check. If we find that you have entered multiple times, we will disqualify you from this competition. Repeat offenders will be disqualified from entering future competitions. And we don't like robots, so we investigate multiple entries and entries suspected as being from robots will be deleted.
5. Closing date for entries is midnight on 05/11/2018.
6. Winners will be notified within 7 days by email. If a winner does not respond with their posting details 7 days after we sent them the initial notification email, their prize will be offered to another person following a subsequent further draw. This process will repeat until somebody responds and tells us where to send the prize. If you're entering, please remember to check your emails!
About The Hitchhiker's Guide to the Galaxy: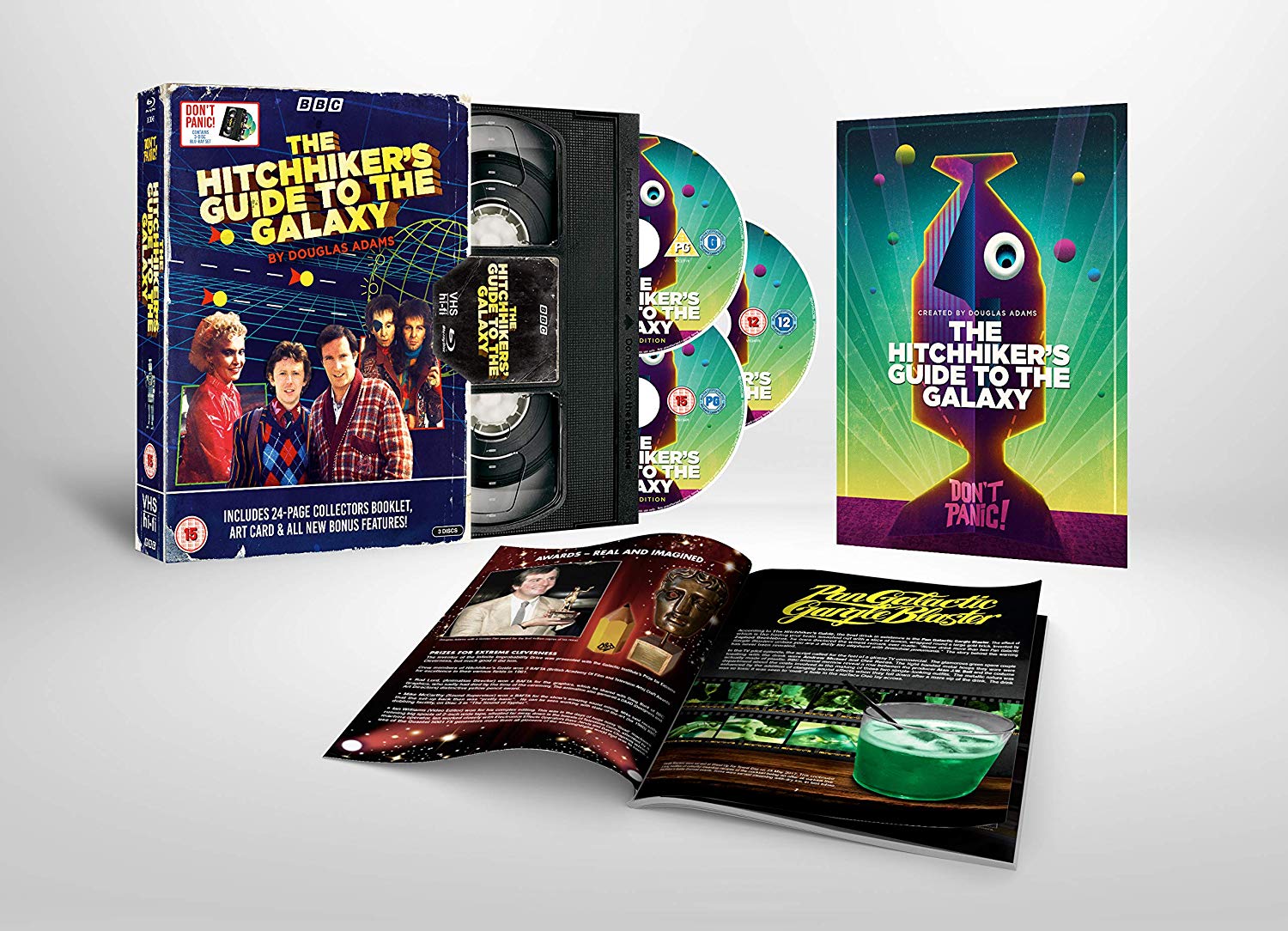 BBC Studios announce that the 1981 TV adaption of The Hitchhiker's Guide to the Galaxy has been re-released on DVD and Blu-ray, remastered and up-scaled and with a wealth of new bonus content for fans to enjoy.
The release comes in two formats, the first a Special Edition in both Blu-ray and DVD, and the second a Collector's Edition Blu-ray that comes in retro VHS-style packaging and includes a collector's art card as well as a 24-page behind-the-scenes booklet written by producer Kevin Jon Davies. Both formats contain a wealth of new bonus content.
In 1978, Douglas Adams united the worlds of science fiction and comedy when BBC Radio broadcast The Hitchhiker's Guide to the Galaxy. Three years later BBC Two aired the television adaption which starred some of the original radio cast, including Simon Jones (Arthur Dent), Mark Wing-Davey (Zaphod), Stephen Moore (Marvin) and Peter Jones (The Book).