Jurassic Park 3D Blu-ray competition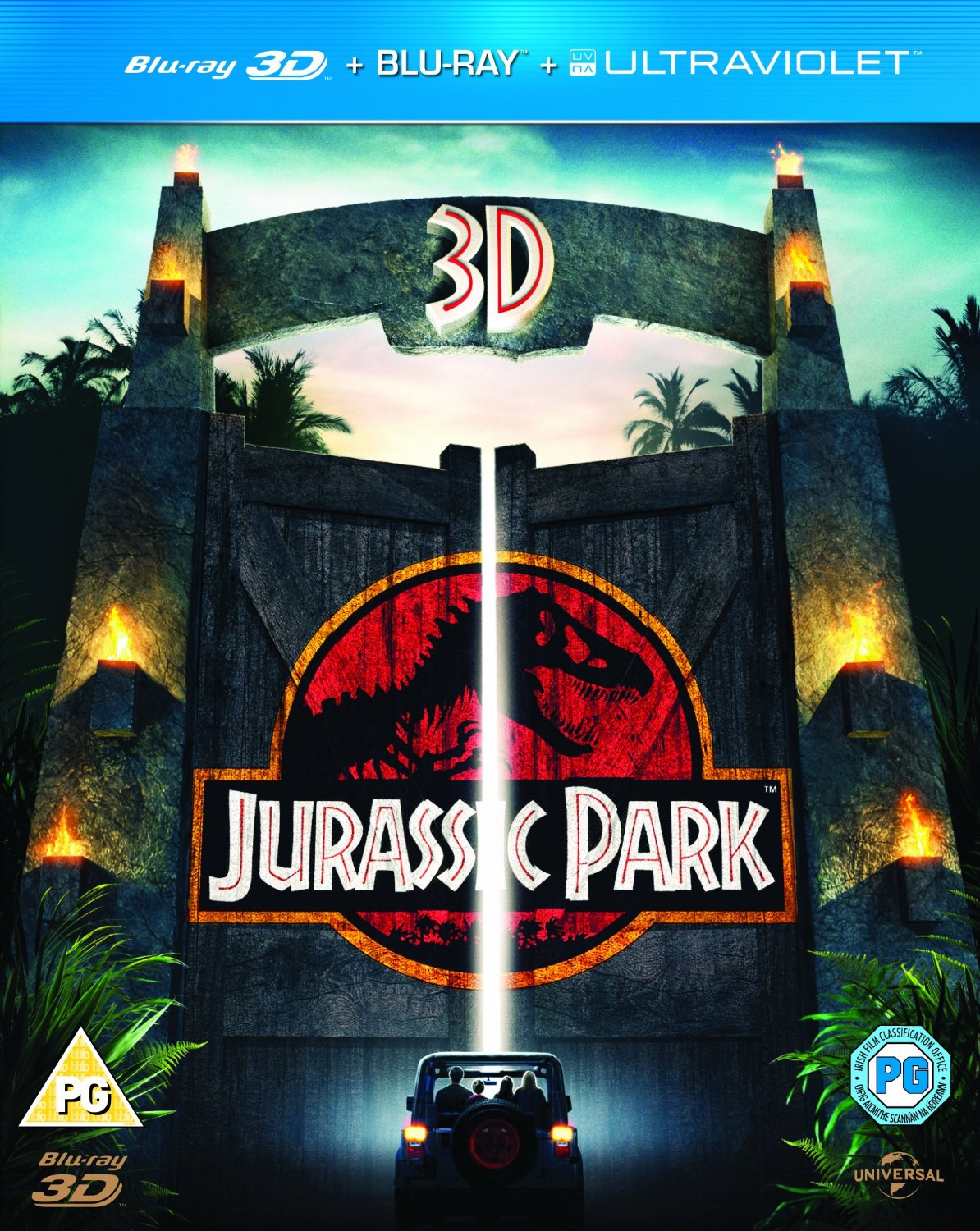 *** THIS COMPETITION HAS NOW CLOSED ***
To celebrate the release of Steven Spielberg's classic Jurassic Park on Blu-ray 3D, celebrating its 20th anniversary, we've got 2 copies to be won, courtesy of Universal Pictures. Closing date: 3rd January 2014.
About Jurassic Park 3D:
Experience one of the most influential films in motion-picture history with director Steven Spielberg's ultimate thrill ride, Jurassic Park Blu-ray™ 3D, available from 16 December 2013 from Universal Pictures (UK).
To commemorate the film's 20th anniversary, Spielberg's(E.T., Indiana Jones And The Kingdom Of The Crystal Skull) epic blockbuster has been re-mastered with advanced formatting that presents the Academy Award®-winning visual effects in a fashion that was unimaginable during the film's first release. The release will include Jurassic Park on Blu-ray™ 3D, a 2D version of the film on Blu-ray™, UltraViolet™ and over 2 hours of Bonus Features.
Featuring an all-star cast including; Sam Neill (Bicentennial Man), Laura Dern (Wild at Heart), Jeff Goldblum (Independence Day), Richard Attenborough (The Great Escape) and Samuel L. Jackson (The Avengers).
Based on the best-selling book by Michael Crichton, Jurassic Park takes you to an amazing theme park on a remote island where dinosaurs once again roam the earth and five people must battle to survive among the prehistoric predators.
This re-mastered 3D treat will give you the feel of taking a trip around Jurassic Park from the comfort of your sofa. With the fantastic sound and 3D effects, discover the breathtaking adventure you will want to experience again and again.
For your chance to win, correctly answer the following question:
Nicolas Cage recently added his voice to an animation about a prehistoric family. What was it called?
Best of luck.
Terms & Conditions
1. This competition is only open to UK residents, excluding BOOM's friends and family and anyone else directly associated with this promotion.
2. The first two names drawn will receive a copy of Jurassic Park 3D on Blu-ray.
3. One entry per person - and yes, we will check. If we find that you have entered multiple times, we will disqualify you from this competition. Repeat offenders will be disqualified from entering uture competitions. And we don't like robots, so we investigate multiple entries and entries suspected as being from robots will be deleted.
4. Closing date for entries is midnight on 3rd January 2014.
5. Winners will be notified within 7 days by email. If a winner does not respond with their posting details 7 days after we sent them the initial notification email, their prize will be offered to another person following a subsequent further draw. This process will repeat until somebody responds and tells us where to send the prize. If you're entering, please do remember to check your emails!