The Paradise series 2 DVD competition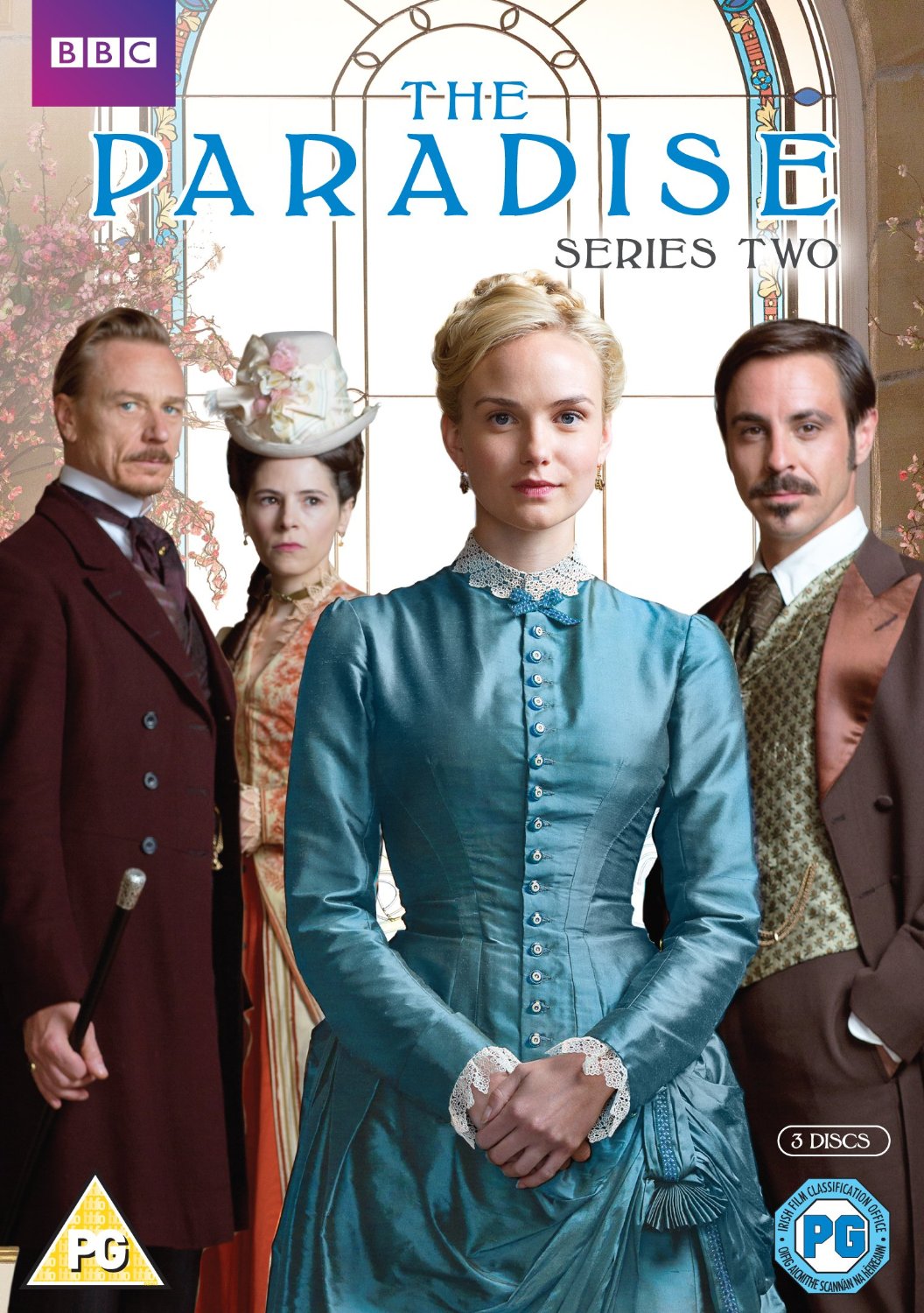 *** THIS COMPETITION HAS NOW CLOSED ***
To celebrate the release of the BBC One drama The Paradise (series 2) on DVD, we've got 3 copies to be won, courtesy of BBC Worldwide. Closing date: 3rd January 2014.
About The Paradise series 2:
The Paradise reopens its doors for a second series set amidst the enchanting splendour of Britain's first department store. Starring Emun Elliot (Prometheus), Joanna Vanderham (What Maisie Knew), Ben Daniels (House of Cards) and Elaine Cassidy (Harper's Island), The Paradise (Series 2) DVD will be released on BBC DVD on 9th December 2013.
Following the smart, ambitious and big-hearted Denise Lovett (Joanna Vanderham), this series begins a year after the dramatic events that saw Moray (Emun Elliot) declare his love for Denise and lose The Paradise after breaking off his engagement to Lady Katherine Glendenning (Elaine Cassidy).
The spurned Katherine has since married Tom Weston (Ben Daniels) – a mysterious, brooding ex-military man with a troubled history. Although she seems to be starting her life anew, her passion for Moray threatens to draw her back into a love triangle, competing with Denise.
Meanwhile, Moray and Denise, still at the forefront of fashion and innovation, are plotting to regain The Paradise from Katherine and her husband – whatever it costs.
Brimming with romance, intrigue and warmth, The Paradise (Series 2) DVD is an intoxicating story of rivalry, love and ambition and will be available on BBC DVD from 9th December.
For your chance to win, correctly answer the following question:
Many people's idea of paradise is heaven. Kris Kristofferson starred in a Western with a divine title that was recently restored and reissued on Blu-ray. What was it called?
Best of luck.
Terms & Conditions
1. This competition is only open to UK residents, excluding BOOM's friends and family and anyone else directly associated with this promotion.
2. The first three names drawn will receive a copy of The Paradise series 2 on DVD.
3. One entry per person - and yes, we will check. If we find that you have entered multiple times, we will disqualify you from this competition. Repeat offenders will be disqualified from entering uture competitions. And we don't like robots, so we investigate multiple entries and entries suspected as being from robots will be deleted.
4. Closing date for entries is midnight on 3rd January 2014.
5. Winners will be notified within 7 days by email. If a winner does not respond with their posting details 7 days after we sent them the initial notification email, their prize will be offered to another person following a subsequent further draw. This process will repeat until somebody responds and tells us where to send the prize. If you're entering, please do remember to check your emails!