The Long Goodbye
by Riz Ahmed

It's not unusual for an established actor to have a foray into other mediums, with music often being the preferred choice. Everyone from William Shatner to Robert Downey Jr., Steven Seagal to Ryan Gosling, have released albums.

With his debut solo effort, we can add British, award-winning actor Riz Ahmed - to that ever-growing list, but his is somewhat unique in that it's really rather good.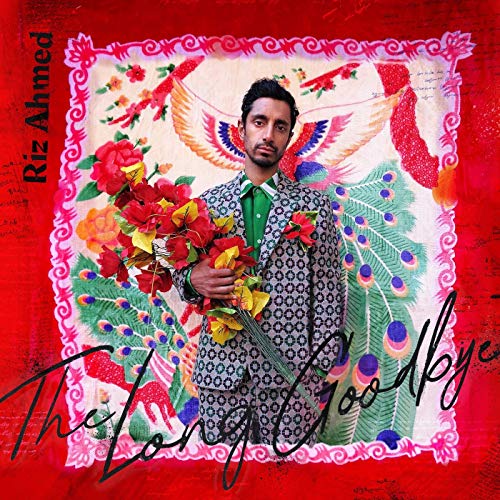 The first track is 'The Breakup (Shikwa)', where Riz is in mournful mood as he describes the painful separation he's gone through, but not with a recent partner, but with his country. It's a truly personal account of how Britain, his country of birth, has turned his back on him. It certainly reveals how talented Riz is as a lyricist, with the track brimming with poignant poetry. Still, it's a bit of a bummer to kick an album off with.
The energy certainly steps up a gear or two with 'Toba Tek Singh'. It's an extension of the theme of rejection from the first track, focusing in particular with the fallout of Brexit, but accompanied by some bad boy beats.
'Fast Lava' sees Riz spitting lyrics with machine gun speed, proving that this may not just be a vanity project after all. It's just as well the track is relatively short, as Riz needed to replenish his lunges at some point.
It's collaboration time, when this acting rapper gets some assistance by way of Jay Sean. It's a bouncy track, but again, due to a fairly short running time, it doesn't really have time to develop into anything more substantial.
With 'Can I Live', there's a strong, underlying thread of anger, holding the track together. That said, one of its highlights is when the actor refers to his work in the excellent Four Lions, with its Rubber Dinghy Rapids reference.
There's more time for reflection in 'Where You From', as it examines identity. Riz, A cappella, explores what the meaning is behind the question, stating that they probably don't want to hear him say Wembley (represent), which is where he was born.