Scarface Gold Edition
Blu-ray™ competition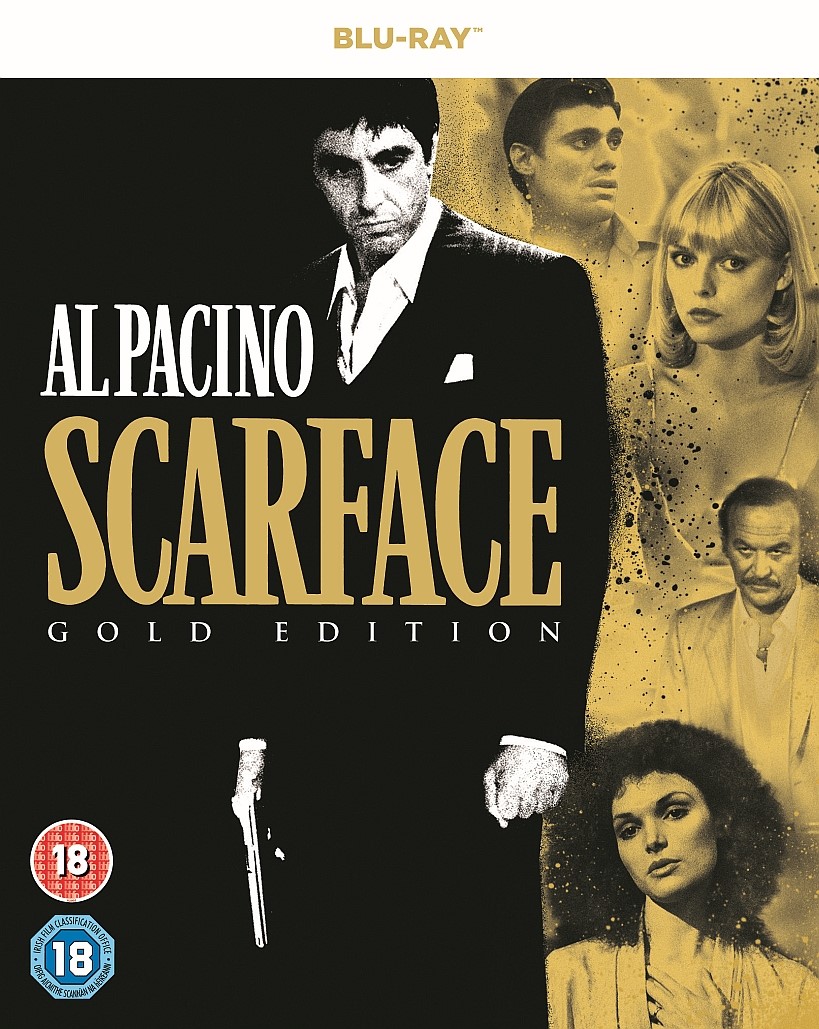 To celebrate the Gold Edition release of epic gangsta flick Scarface, we've got a copy on Blu-ray™ to be won.
Closing date: 10/11/2019
terms & conditions
1. This competition is only open to UK residents, excluding BOOM's friends and family and anyone else directly associated with this promotion.
2. The prize is a copy of Scarface on Blu-ray. We have one copy in total to give away.
3. The winner will be drawn at random from all the correct entries, and only they will be contacted personally. The prize must be taken as stated and cannot be deferred. There will be no cash alternatives.
4. One entry per person - and yes, we will check. If we find that you have entered multiple times, we will disqualify you from this competition. Repeat offenders will be disqualified from entering future competitions. And we don't like robots, so we investigate multiple entries and entries suspected as being from robots will be deleted.
5. Closing date for entries is midnight on 10/11/2019.
6. Winners will be notified within 7 days by email. If a winner does not respond with their posting details 7 days after we sent them the initial notification email, their prize will be offered to another person following a subsequent further draw. This process will repeat until somebody responds and tells us where to send the prize. If you're entering, please remember to check your emails!
About Scarface: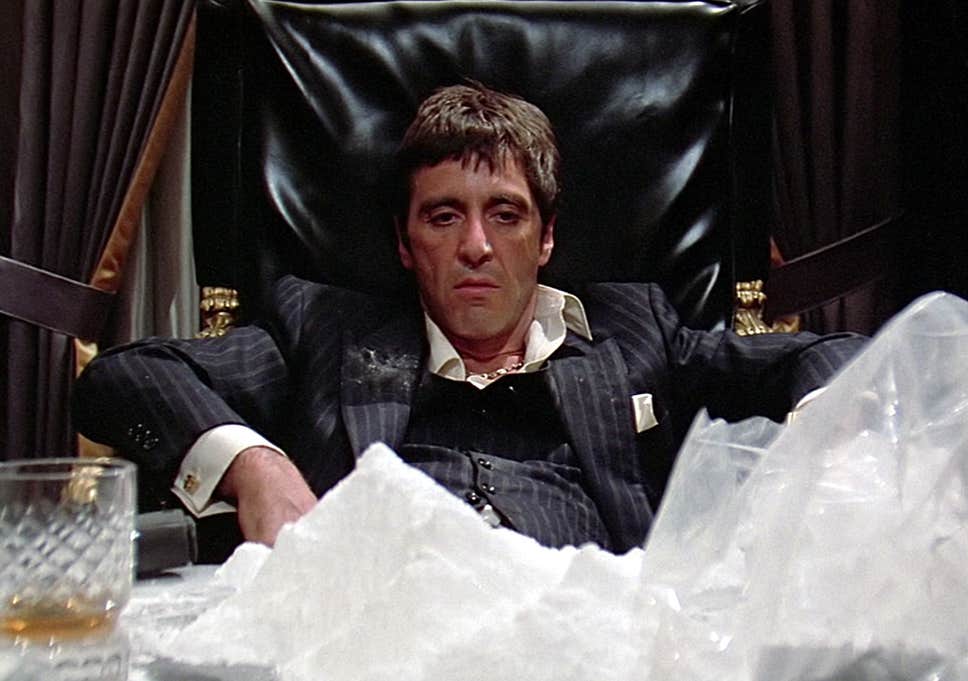 Considered one of the most influential gangster films ever made, Scarface's gritty depiction of Tony Montana's lethal ambition has made it a cultural touchstone that spans generations. Now, Universal Pictures Home Entertainment commemorates the 1983 film's release with the Scarface Gold Edition available on 4K Ultra HD for the first time ever, newly remastered Blu-ray™ and DVD on 21st October 2019. The physical releases include a brand-new bonus feature, the Scarface: 35th Anniversary Reunion featuring Al Pacino and Michelle Pfeiffer to celebrate the film's iconic legacy as one of the greatest crime sagas of all time.
Universal Pictures Home Entertainment is also releasing a Scarface "The World is Yours" Limited Edition gift set which includes the 1983 version of Scarface (excluding DVD), the 1932 version of Scarface on Blu-ray™ for the first time ever and a collectible "The World is Yours" statue replica making it a must-own addition to every film fan's library. The 1932 version of Scarface, only available in this exclusive gift set, is newly restored with two versions of the film – the original uncensored version and the alternate version with a different ending.
A masterful collaboration between acclaimed director Brian de Palma (The Untouchables, Carlito's Way) and Academy Award®-winning screenwriter Oliver Stone (Wall Street: Money Never Sleeps, Platoon), Scarface features extraordinary performances from a powerhouse cast that includes Academy Award® winner Al Pacino (The Godfather), Academy Award® nominee Michelle Pfeiffer (The Fabulous Baker Boys, Hairspray), Academy Award® nominee Mary Elizabeth Mastrantonio ("Blindspot," The Perfect Storm), Academy Award® nominee Robert Loggia (Jagged Edge) and Steven Bauer (Traffic). The film was nominated for three Golden Globe® Awards (including Best Actor, Best Supporting Actor and Best Original Score), and was named one of the Top 10 Gangster Films of All Time by the American Film Institute.
In the spring of 1980, the port at Mariel Harbor was opened, and thousands set sail for the United States. They came in search of the American Dream. One of them found it on the sun-washed avenues of Miami… wealth, power and passion beyond his wildest dreams. He was Tony Montana. The world will remember him by another name… Scarface. Starring Al Pacino as Tony Montana along with Michelle Pfeiffer, Steven Bauer, Mary Elizabeth Mastrantonio and Robert Loggia, Scarface has become a cultural phenomenon brilliantly directed by Brian De Palma and written by Oliver Stone.
Scarface Gold Edition is out on 4K ultra HD, Blu-Ray™ and DVD 21ST October 2019.