Vanishing Point
2-disc Collectors Blu-ray competition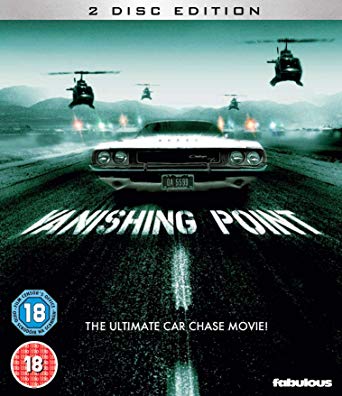 To celebrate the release of classic crime thriller Vanishing Point, we've got copies of the 2-disc Collectors Edition on Blu-ray to be won.
Closing date: 21/07/2019
terms & conditions
1. This competition is only open to UK residents, excluding BOOM's friends and family and anyone else directly associated with this promotion.
2. The prize is a copy of Vanishing Point on Blu-ray. We have three copies in total to give away.
3. The winner will be drawn at random from all the correct entries, and only they will be contacted personally. The prize must be taken as stated and cannot be deferred. There will be no cash alternatives.
4. One entry per person - and yes, we will check. If we find that you have entered multiple times, we will disqualify you from this competition. Repeat offenders will be disqualified from entering future competitions. And we don't like robots, so we investigate multiple entries and entries suspected as being from robots will be deleted.
5. Closing date for entries is midnight on 21/07/2019.
6. Winners will be notified within 7 days by email. If a winner does not respond with their posting details 7 days after we sent them the initial notification email, their prize will be offered to another person following a subsequent further draw. This process will repeat until somebody responds and tells us where to send the prize. If you're entering, please remember to check your emails!
About Vanishing Point: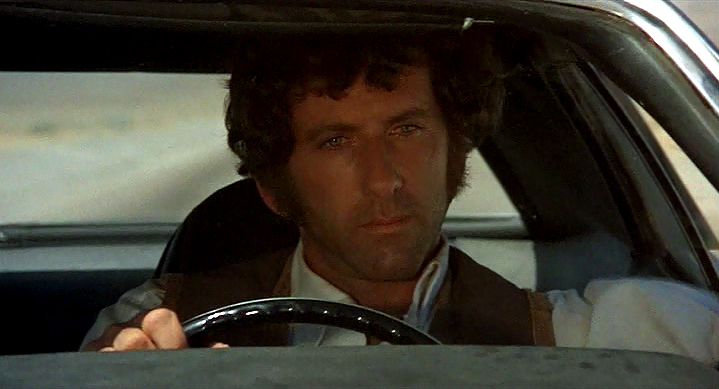 Barry Newman stars as Kowalski, the last American hero, who sets out to prove that he can drive from Denver to San Francisco in just fifteen hours. Along the way, he meets an old prospector, a nude woman on a motorcycle, and a blind D.J. who "sees" danger ahead in this super-charged, action-packed adventure!
Released in 1971 this is a cult classic car chase movie. This 2 Disc Collectors' Edition includes both the original US and UK Theatrical Versions.
Charlotte Rampling plays a hitchhiker whom Kowalski picks up en route. Her scenes were deleted in the US version as apparently 20th Century Fox thought American audiences wouldn't understand the allegorical scene. Fox's lack of faith in the film meant that it was only released in neighbourhood theatres and soon disappeared. The scenes stayed for the UK release where the film was a critical and commercial success.
The film had eight 1970 Dodge Challenger R/T's to use during filming. Only one was left at the end. Newman drove one car equipped with three cameras off the road to avoid a head-on collision when a "civilian" driver ignored road blocks during filming.