Worzel Gummidge Christmas Special
DVD competition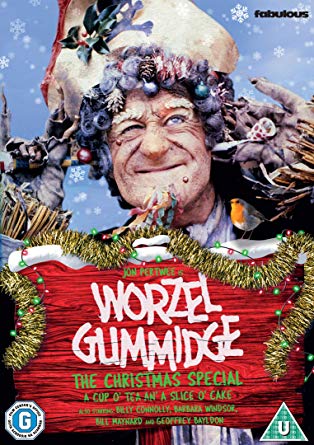 To celebrate the release of Worzel Gummidge Christmas Special, we've got three copies on DVD to be won.
Closing date: 27/11/2019
terms & conditions
1. This competition is only open to UK residents, excluding BOOM's friends and family and anyone else directly associated with this promotion.
2. The prize is a copy of Worzel Gummidge Christmas Special on DVD. We have three copies in total to give away.
3. The winner will be drawn at random from all the correct entries, and only they will be contacted personally. The prize must be taken as stated and cannot be deferred. There will be no cash alternatives.
4. One entry per person - and yes, we will check. If we find that you have entered multiple times, we will disqualify you from this competition. Repeat offenders will be disqualified from entering future competitions. And we don't like robots, so we investigate multiple entries and entries suspected as being from robots will be deleted.
5. Closing date for entries is midnight on 27/11/2019.
6. Winners will be notified within 7 days by email. If a winner does not respond with their posting details 7 days after we sent them the initial notification email, their prize will be offered to another person following a subsequent further draw. This process will repeat until somebody responds and tells us where to send the prize. If you're entering, please remember to check your emails!
About Worzel Gummidge Christmas Special: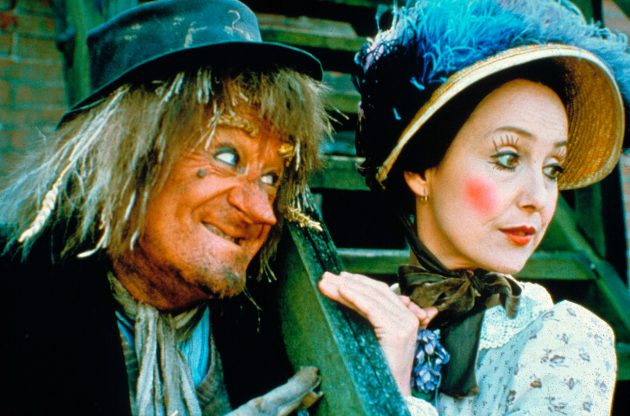 Get to see Jon Pertwee as Worzel Gummidge with his interchangeable heads in this classic Christmas special. Now fully restored from the original film negatives, starring Billy Connolly and Barbara Windsor.
The Christmas Special is named after one of Worzel Gummidge's catchphrases " A cup o' tea an' a slice o' cake" Other dubious phrases include "I'll be bum-swizzled" and "Bozzy MCoo".
Jon Pertwee (Spotty in Superted) was expelled from RADA by principal Sir Kenneth Barnes for refusing to be " a wind" in Greek Dancing and Tragedy Class. Barnes described Pertwee as having "no talent of any sort in the theatre." Barnes is clearly a bum swizzler.