Ho. 2016 is drawing to an end and it's time to buy stuff that we generally can't afford. Merry Christmas everyone!
If you're stuck for ideas - everyone has that awkward someone who's a real pain to buy for - here are a few suggestions that might get you out of a Christmas pickle.
Sony Xperia XZ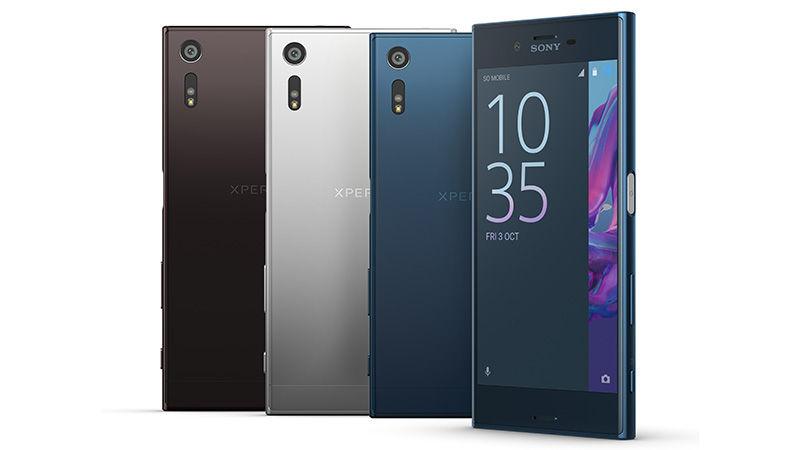 It's frightening how quickly smart phones have become indispensible to us all. Apparently there was a time when they didn't exist - they must have been dark days indeed.
The latest devices are sleek and powerful, so much so that it's like carrying a mini-PC in your pocket. Sony's flagship Xperia XZ is no exception. With its large 5.2" full HD screen, you're not going to miss a thing on it.
It's an impressive portable box of tricks: a rear 23 MP camera with triple image sensing technology (no we're not sure either, but it has three of them , so it must look great!), as well as a 13MP front camera; a Qualcomm Snapdragon 820, 640-bit Quad-core processor, as well as 3GB of RAM.
Its metallic body gives it some satisfying weight, so it feels a substantial bit of kit. And if you're a PS4 owner, not only can you check out your PS account through an app, you can also play your games remotely, even being able to use a PS4 controller to play them with.
Sony Xperia X Compact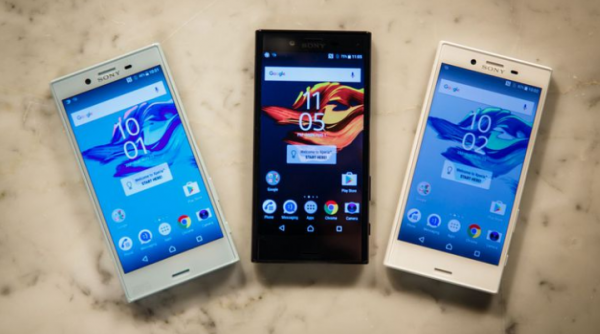 If the size of ZX is a little off-putting, then perhaps the X Compact's 4.6" HD display screen might be more pocketable for you. It may be smaller, but it's still a feature-packed smartphone, including a rear 23 MP camera with triple sensing tech on board.
It also has adaptive charging which apparently learns your charging habits and adapts to them; hopefully this means that it manages to squeeze that little bit more from your battery, when you need it most.
Samsung Gear Fit2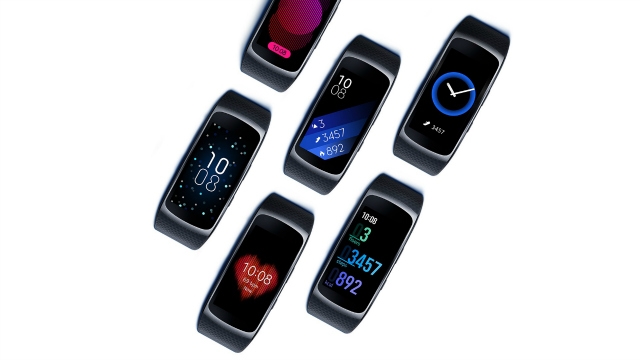 Thanks to large leaps in technology, you no longer have to guess how many steps you have taken throughout the day. Samsung's Gear Fit2 will do just that, and more. With a built in heart rate monitor and GPS, this fitness tracker for your wrist, can not only measure your workout but help improve your fitness.
What it won't do is do the exercise for you, which is a major drawback for all wearable tech if you ask us. Still, unlike other more plastic-y looking efforts, the Super AMOLED screen looks pretty on your wrist, and has a pleasing interface.
Roberts Stream 93i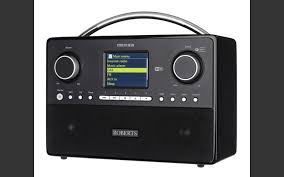 Just as we've gotten our heads around the fact that no-one buys CD's anymore, we learn that no-one is downloading tracks either. Honestly, we just can't keep up. Streaming is the new black, and this little beauty from Roberts streams with the best of them.
Connect it to your home wi-fi network and you can listen to stations around the world on its internet radio setting. You can also stick a USB stick into it and playback tracks you may have stored on it. You can even go old skool and extend its aerial and listen to the radio, with its DAB+ tuner.
If you have a premium Spotify account though, you can stream tracks, albums, playlists etc to your heart's content.
It's not quite as fully portable as we would have liked (you have to buy a separate battery pack which you have to attach to the rear if you want to roam fully), but you can move it from room to room, plugging and unplugging its mains lead, without having to mess about with its settings, which is a relief.
Its sound quality is impressive (depending on the source you're listening too; tracks on a USB stick can vary in quality for instance) making it a very capable all in one sound machine.
BT Dual-Band Wi-Fi Extender 610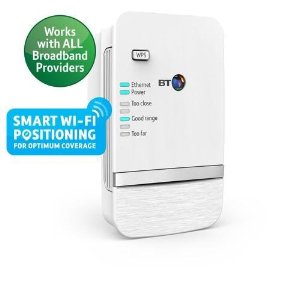 Admittedly not the sexiest bit of kit to buy, but essential if you've bought that new tablet/phone and find that your favourite part of the house is an internet no-go zone. BT's Dual-Band wi-fi Extender may well be the answer.
Got an internet black spot in your home? Plug this into the mains where it struggles and it will magically* (*not real magic) extend your wi-fi range from your router. Voila, where once was nothingness, now your devices, including PC's and games consoles, can merrily surf upon the super information highway.
Xbox One S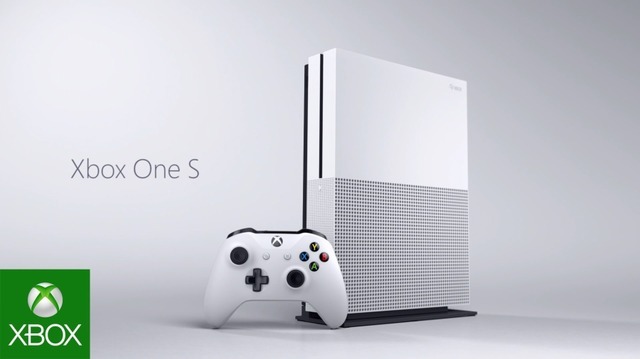 Microsoft and Sony are clearly struggling when it comes to their consoles. Neither feel that it is time to release a new generation of gaming. Instead, both have decided to release updates of already existing hardware.
Microsoft's Xbox One S is a new version of the existing Xbox One. It plays exactly the same games, but is 40% smaller (and comes with a built in power supply, instead of the original's ugly external brick) and is available in a pleasing white.
Although we're not fans of having to pay to play online, Xbox Live (rrp Ł39.99 for 12 months) does come with four games a month (two for the Xbox One, two that can be played on either the Xbox 360, or is backwards compatible with the XO) to download and play for free, which certainly sweetens the deal.
The one thing it can do the original can't do is play 4K Blu-rays and stream 4K content. Obviously you will have to upgrade your TV/monitor to take full advantage of this if you haven't already, but if you have, films and shows will look epic. Games will sparkle more too if your TV/monitor can display HDR (High Dynamic Range) images.
Sony PS4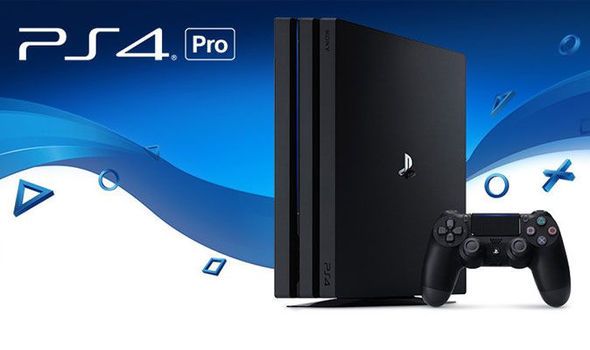 Sony's PS4 upgrade comes in not one but two forms: the first is the PS4 Slim which, unsurprisingly, is nothing more than a slimmer version of the existing PS4 console.
The other is the PS4 Pro, which is twice as powerful as the original, which sounds impressive, but again only plays the same games. It also streams 4K content, but sadly doesn't have a built-in 4K blu-ray player.
.
It's been a great year for gaming, although not quite a classic. Here are a few of our favourite titles that have pushed our buttons.
Call of Duty: Infinite Warfare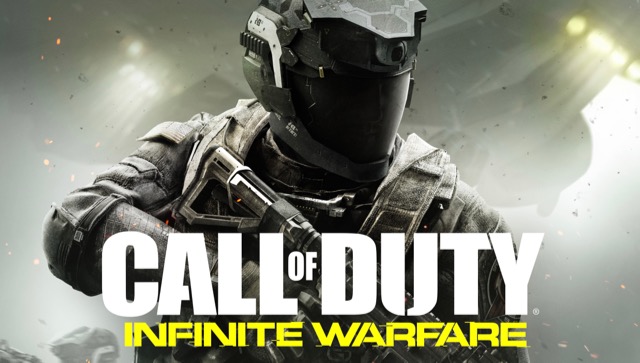 What was once as a franchise that could do no wrong has taken a few hard knocks in its last few outings. Infinite Warfare in particular, has had its naysayers, with many gamers complaining that its outer space setting was just more of the same of its recent futuristic elements.
But the truth is few do first-person shooters better than Activision's long-serving franchise, with a solo campaign and multiplayer to die for - a lot.
Battlefield 1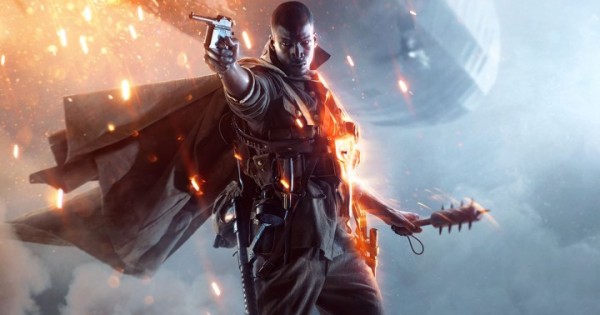 This year however, Call of Duty had some truly tough competition in the shape of EA's Battlefield 1. Going in the opposite direction to COD, BF1's inspiration comes from real battles that took place during WW1.
The result is a sumptuous first person shooter, with a highly enjoyable if disappointingly short solo campaign, and a comprehensive multiplayer.
Read our full review here.
Pokémon Moon/Sun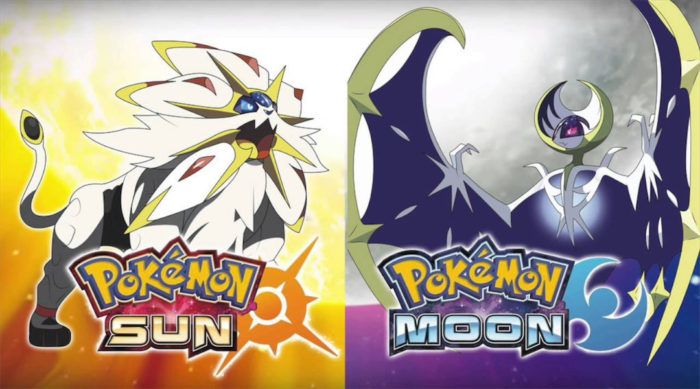 If you found yourself running around the streets, phone in hand, trying to catch yourself a Pokémon or two with the release of Pokémon Go earlier in the year, then Pokémon Sun/Moon may well be for you.
The latest release in the long-running franchise sees you once again as a young trainer, out to catch as many of these curious critters, with special balls, as possible. The franchise, unlike the creatures you capture, hasn't evolved much over the years, but that doesn't take away from the addictive gameplay that means you really do try to catch 'em all - and without having to get off of your backside too.
Turtle Beach Stealth 420X+ Headphones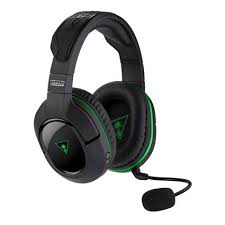 A lot of gamers are swayed by how a game looks visually, but a game's audio can be just as impressive. Of course it depends on the kind of sound set-up you have, but even if you have a 7.1 surround system, it isn't always appropriate to have it on; late night gaming sessions are pretty standard, but pump up the sound at your peril! The perfect workaround is a decent pair of headphones, and they don't come more decent than those designed by Turtle Beach.
This pair of headphones for the Xbox One (& S) are great for whatever game you're playing. They are 100% wireless (so the blurb on the box states), which we prefer over only, say, 73% wireless, any day. Charge the headset, Plug a USB stick into your console, and you're up and running. You get great quality audio, plus they're comfy on the bonce too. What we also love about them is that the microphone (included) can be connected separately, so you don't have to have in front of your face all the time if you don't want it. We're not that chatty where online games are concerned, so the fact that it's not built in to the headphones is a real bonus.
If you're a gamer that doesn't normally use headphones, you don't know how great they are until you start wearing them.
Spotify Premium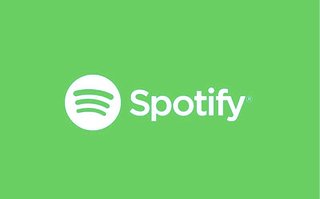 As already mentioned here, streaming is the new black. One of the most popular streaming sites comes from Swedish outfit Spotify. You can join for free and listen to a huge collection of music, new and old, whatever the genre, on your PC. The downside is that you have to put up with ads, which aren't too intrusive.
However, coughing up for a premium account is highly recommended. You not only say goodbye to the ads, but you can stream music on other devices (in higher quality), be it your phone, network speakers etc. You can also download songs to listen to them offline.
It still feels a little like black magic to us; you think of a song, type it in to Spotify, and within seconds, you're listening to it. Now if only there was a service like that for food...
Now That's What I Call Music 95
We remember buying the very first Now That's What I Call Music. It came on this weird, black disc thing that had to have a special player with a needle to listen to it. 94 entries later, the latest version is full of artists who, quite frankly, we've never heard of. In fact, we would struggle to name one artist who had been number one in the charts this year.
Luckily, this collection is a musical window on what was hip for 2016. Open it and let it shine in. And with over forty tracks, there's quite possibly something here for everyone.
Radiohead A Moon Shaped Pool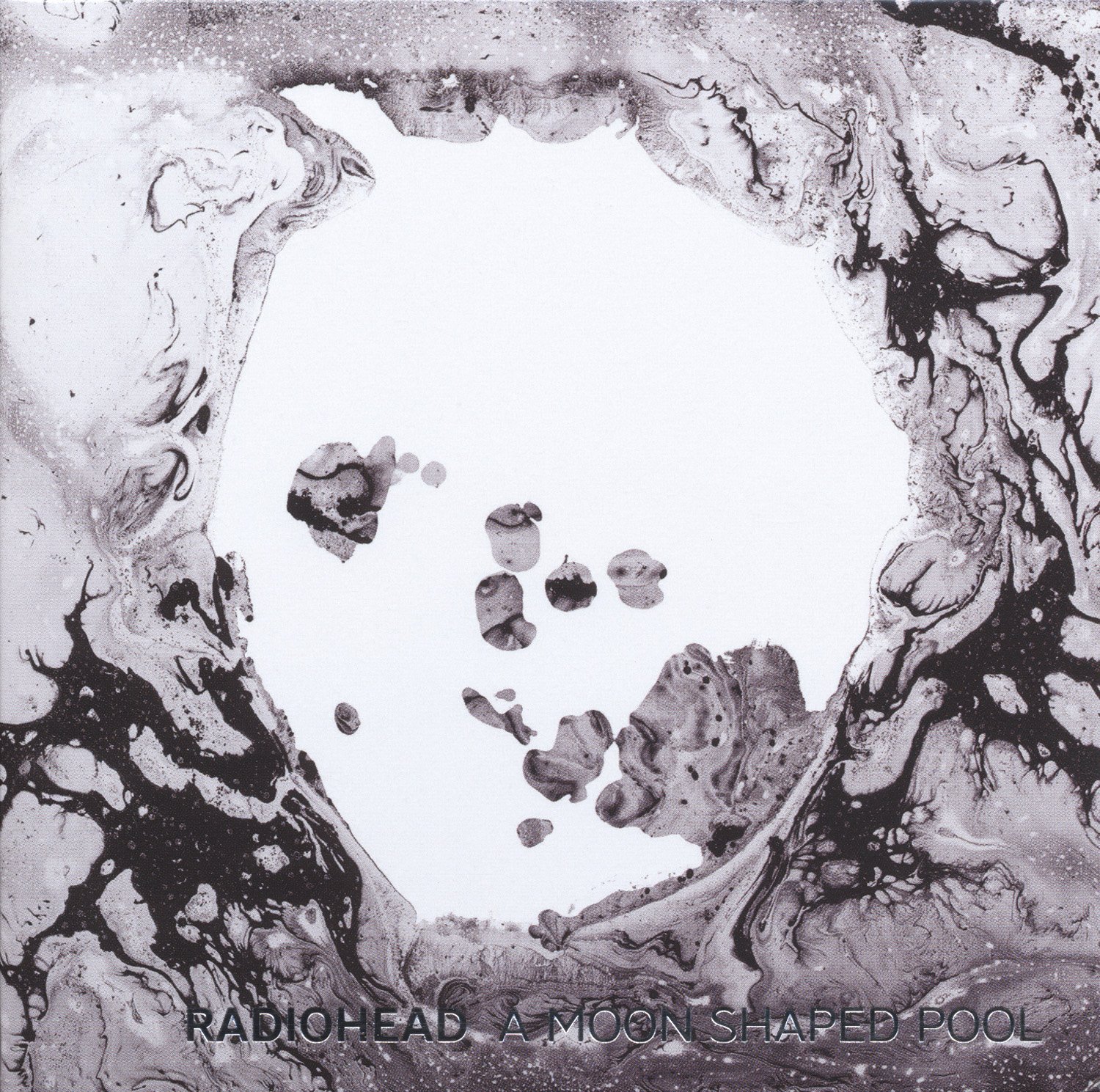 It's been five years since the band's last album, and our jury is still out whether it was worth the wait or not. But even we believe that an iffy Radiohead album is better than no album at all.
And we have to admit, this has grown on us since our initial review; sometimes you just have to give in and let the band's esoteric sounds wash/bash over you a thousand times or more, before you succumb and give it the thumbs up.
Adele 25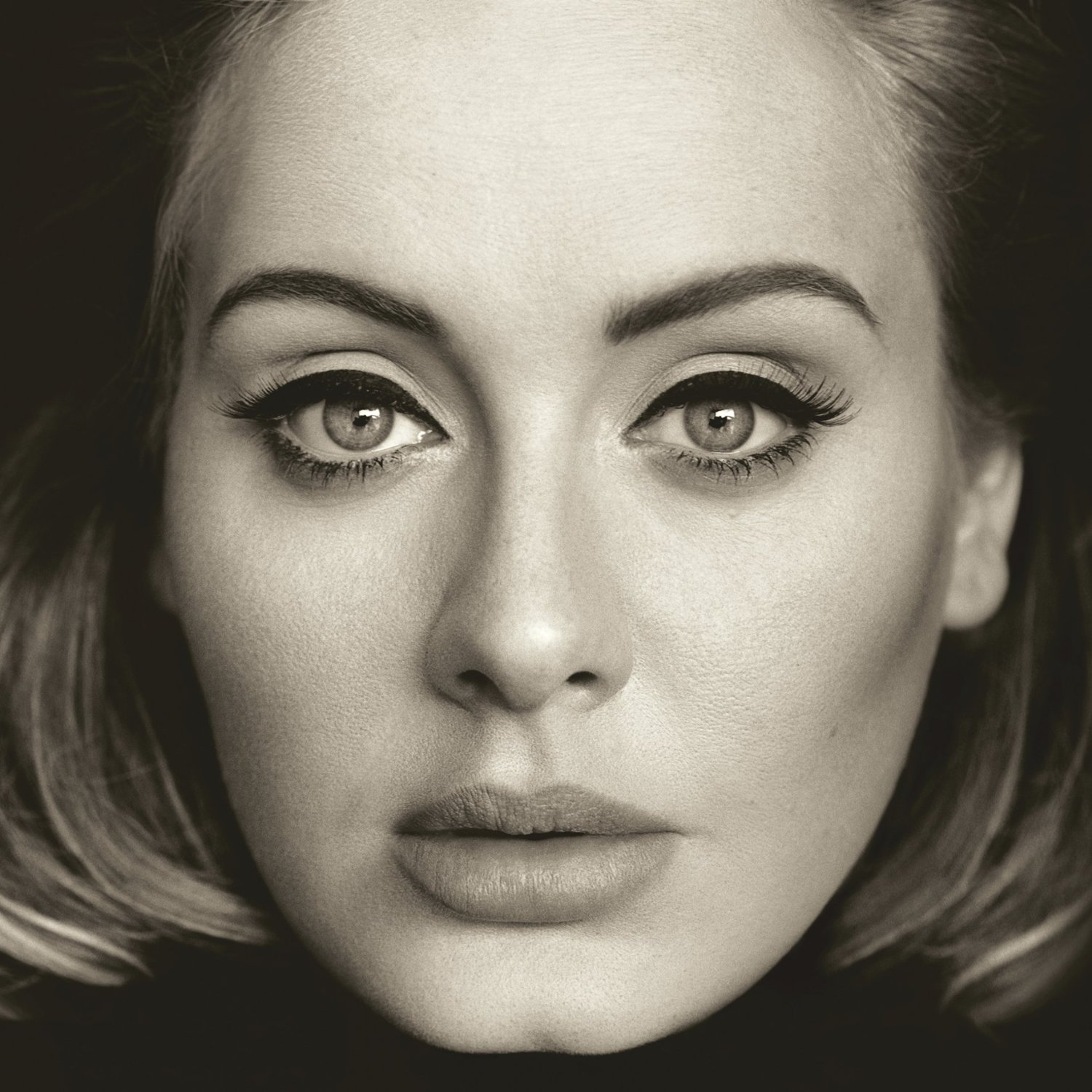 It's almost pointless mentioning Adele; after all, fans would have snapped up the album on release, and if you're not a fan by now, you're unlikely to be converted. Still, 25 sold by the bucketful, and for good reason; even if you're not a fan of her music, you have to appreciate that Adele is an incredible talent, and that this album sold a B and Q load of copies.
Read our full review here.