Ho. 2017 is drawing to an end and it's time to buy stuff that we generally can't afford. Merry Christmas everyone!
If you're stuck for ideas - everyone has that awkward someone who's a real pain to buy for - here are a few suggestions that might get you out of a Christmas pickle.
Sony Xperia XZ1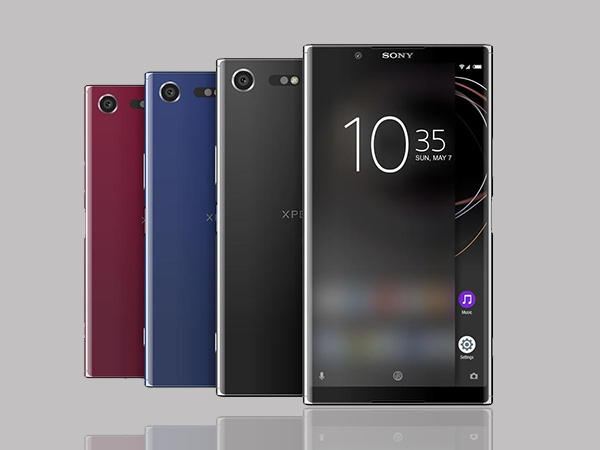 We're not sure how we got to this stage, but somehow people are more than happy to pay inexcess of a thousand pounds for a mobile phone. If you're not crazy in the coconuts however, you can pay nearly half that for a top of the range android phone, in the stylish shape of Sony's flagship XZ1.
With its stunning 5.2" screen, boasting Triluminos technology that features in Sony TVs, the vibrancy of the colours just pop with brilliance. The 19MP rear facing camera can also shoot in 960 fps, which is super slow video. And if you like your music, you can listen to your tunes in High-Resolution Audio, which we're guessing is like the equivalent of 1080p full HD for your ears.
All in all, the XZ1 is a powerful, gorgeous looking phone that can compete with phones nearly twice its price.
Sony Xperia XZ1 Compact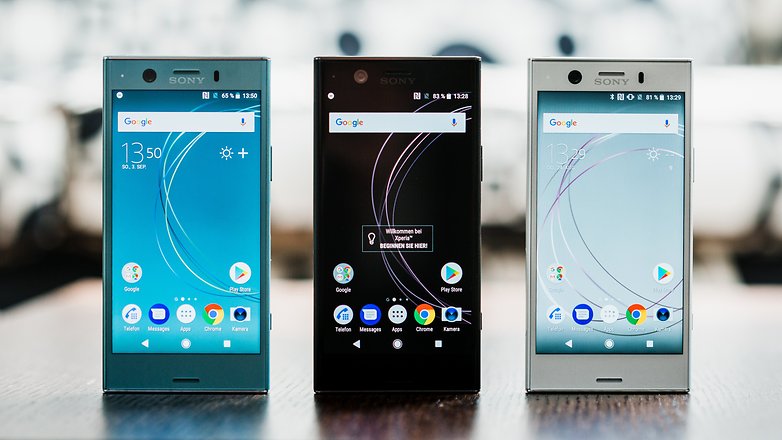 If the size of XZ1 is a little off-putting, then perhaps the XZ1 Compact's 4.6" HD display screen might be more pocketable for you.
It has many of its bigger brother's features (19MP Motion Eye camera, 960 fps for super slo-mo, High-Res Audio etc) but in a handier size.
And if you're one of those popular types, it has a 120 degree field of view, so you can take super wide selfies, fitting more peeps in.
As far as the feature-packed XZ1 Compact is concerned, size really doesn't matter.
Roberts Blutune T2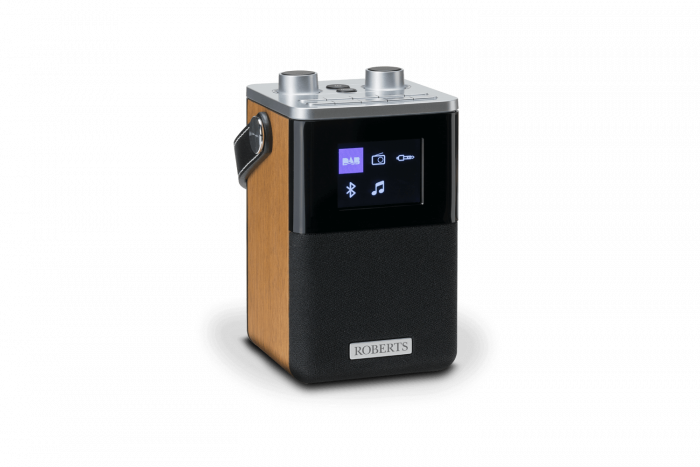 A lot of people are spellbound by Bluetooth speakers, mostly due to many of us carrying our entire music collection on our phones. For something of a similar size however (and value), why not carry around an awesome portable sound machine?
The Roberts Blutune T2 is a cracking portable DAB+ radio, that can also accept music stored on a USB stick. Oh and stream to your heart's content from your phone or any other Bluetooth device for that matter. If you love your music, don't leave home without it.
Read our full review here.
Nintendo Switch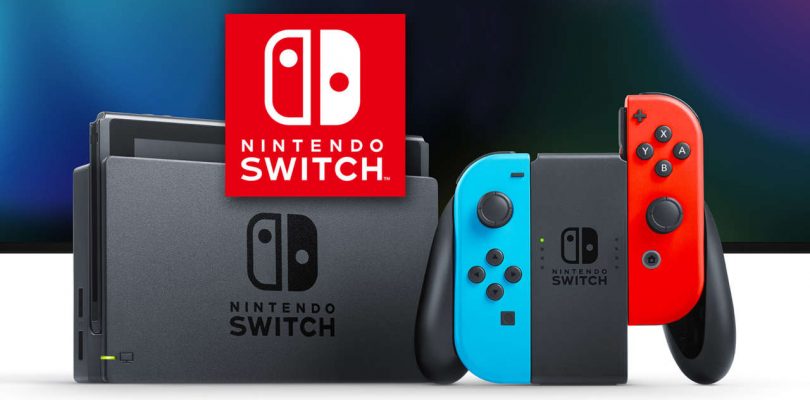 It seems that dear old Ninty have done it again. After the disappointment that was the Wii U, Nintendo have truly bounced back with their latest hybrid console.
The Switch lives in a dock, allowing you to play games on your big TV. Fancy playing on the go? Then pick the wee fella up and take it with you, controls and all.
And unlike other consoles they've released, the Switch has seen some heavy-hitting AAA titles released in its first year, including Mario Kart 8, Zelda Breath of the Wind and Super Mario Odyssey.
Loot Crate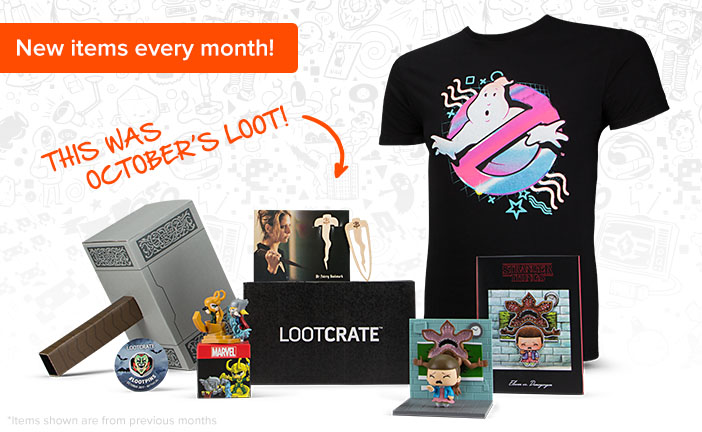 So what do you get the geek in your life who has everything? Why sign them up to Loot Crate of course! After choosing a plan (1, 3, 6 or 12 months), a box of geeky delights is sent and turns up on their doorstep, which they may or may not have seen in a while.
It can either be a generic box of pop culture loveliness, or a more tailored theme, from Destiny 2, Stranger Things, to Star Wars. With each box containing a T-shirt, collectibles and other bits and pieces, the recipient gets something new and fun every month you've signed them up for, making it the gift that truly does keep on giving. So if you've ever been curious as to what a geek-gasm looks like, just let the geek in your life open this bad boy and you'll soon find out.
Spider-Man: Homecoming - 3D, BD, DVD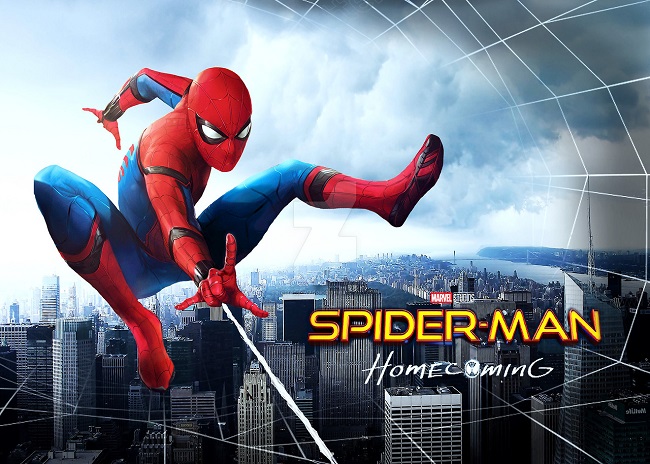 Everyone's favourite neighbourhood Spider-Man made a spectacular return in this year's Spider-Man: Homecoming.
It stars young Brit Tom Holland as the iconic web-slinger, doing what he does best in NYC. This outing has a great supporting cast (including Michael Keaton), and like most spidey's, is definitely worth catching.
Read our full review here.
Dunkirk - 4K UHD, BD, DVD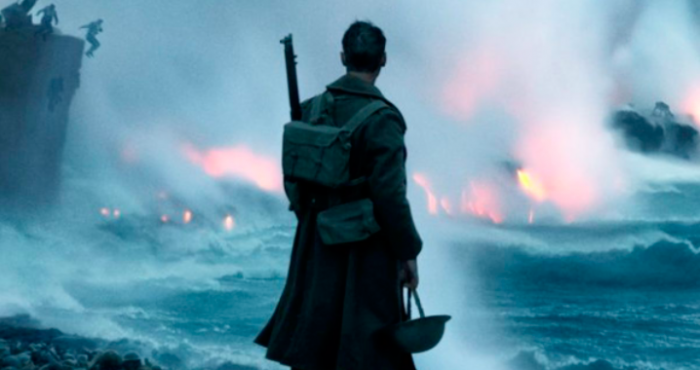 Christopher Nolan's epic war film lands on 4K, Blu-ray and DVD just in time for Christmas. With an all-star cast including Tom Hardy, Cillian Murphy, Mark Rylance, Kenneth Branagh and Harry Styles, the film charts the evacuation of Allied soldiers from the beaches of Dunkirk during WWII.
It's gritty without ever being graphic and cements Nolan's position as being one of the greatest contempory directors of his generation.
War for the Planet of the Apes - 3D, BD, DVD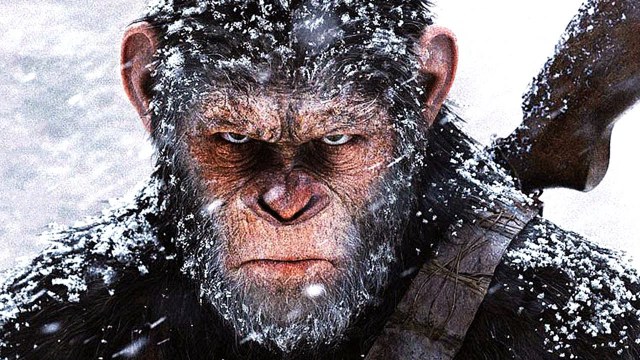 War of a different kind here, as the apes continue their battle against mankind. Brit Andy Serkis gives a remarkable portrayal as ape leader Caesar, who despite being completely against confrontation with man, gets sucked into a war he'd rather not fight.
If you enjoyed the previous two films in this current series, this third will bookend the story perfectly and leave you beating your chest for more.
Read our full review here.
Logan - BD, DVD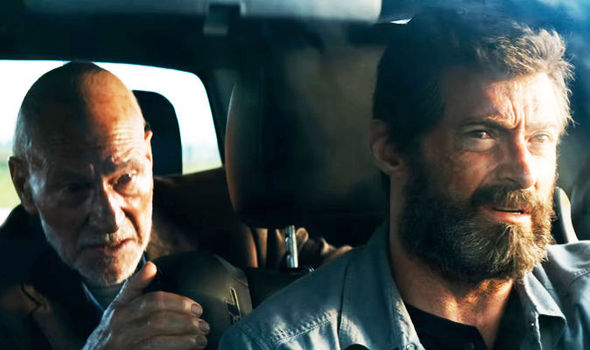 We'll be the first to admit that we're suffering from superhero fatgue - enough already! That said, James Mangold's take on the man with cutlery for claws - Logan, AKA Wolverine - is rooted in the humanity of the character, played with just the right balance of doom and destiny by hugh Jackman, playing the character for the very last time.
It's a poignant swansong that also happens to kick a fair amount of mutant ass. If only more superhero flicks could be like this.
Read our full review here.
It's been a great year for gaming, although not quite a classic. Here are a few of our favourite titles that have pushed our buttons.
Call of Duty: WW2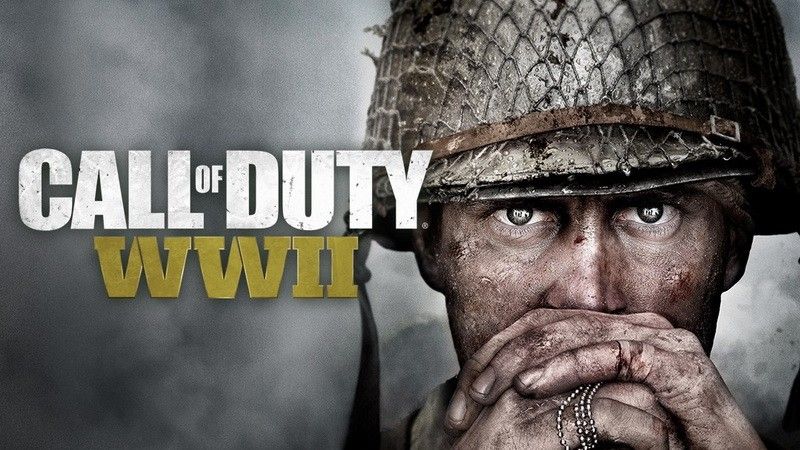 For some, taking this popular war shooter into space was a step too far. Well, you can relax soldier, as the Call of Duty franchise returns to the mother of all wars: WW2.
With a stonking single player campaign, and the kind of multiplayer skirmishes you expect from this title, there can only be one winner in this war, and COD takes the crown once again.
Destiny 2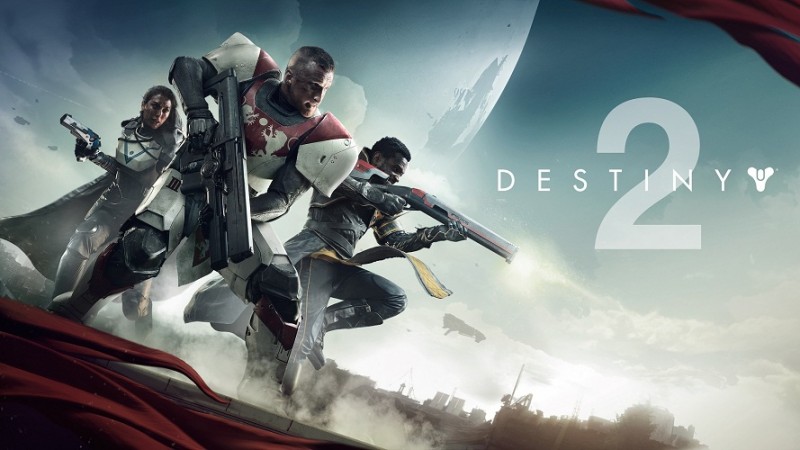 If it transpires that battling it out in space is actually your thang, then Destiny 2 is for you.
It does pretty much everything it's predecessor did, but that little bit better, and more of it. Travel through space taking on new and old foes, in an attempt to bring order back to the galaxy once more. Bigger, better and more bad-ass.
Read our full review here.
Assassin's Creed Origins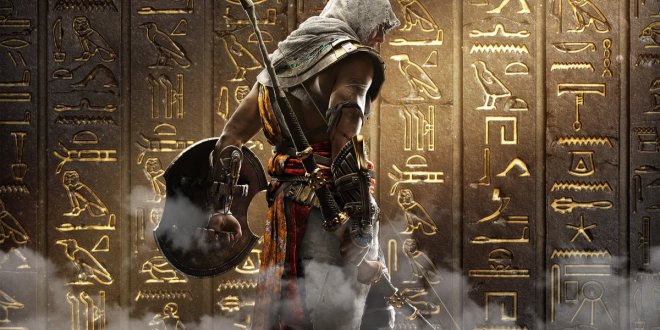 Just when you thought this killers-through-time franchise may have had its day, Ubisoft make the wise decision to take the franchise back to where it all began.
This epic adventure takes place in ancient Egypt, as you hunt down and kill baddies in breathtaking scenary and an engaging story. Not only one of the best in the series thus far, but a contender for game of the year.
Read our full review here.
Cable Guy device holder
War can be tiring, especially on your controllers. Put them in the capable hands of Cable Guy, who not only holds controllers for your game consoles, but can charge them up too.
But it's not only game controllers he can charge up, but also mobile phones. So when you're facing the front line, you can't go wrong by having the Cable Guy by your side. And although he'll appeal to Call of Duty fans in particular, the Cable Guy will be appreciated by all gamers in general.
You can pick up either Ghost (pictured) or Ronald 'Red' Daniels. Alternatively, away from the COD theme, you can also pick up a streetfighting Ryu, or the blue hedgehog himself, Sonic. Whichever one you choose, your controller/phone will always be in good hands whilst charging.
Beck - Colors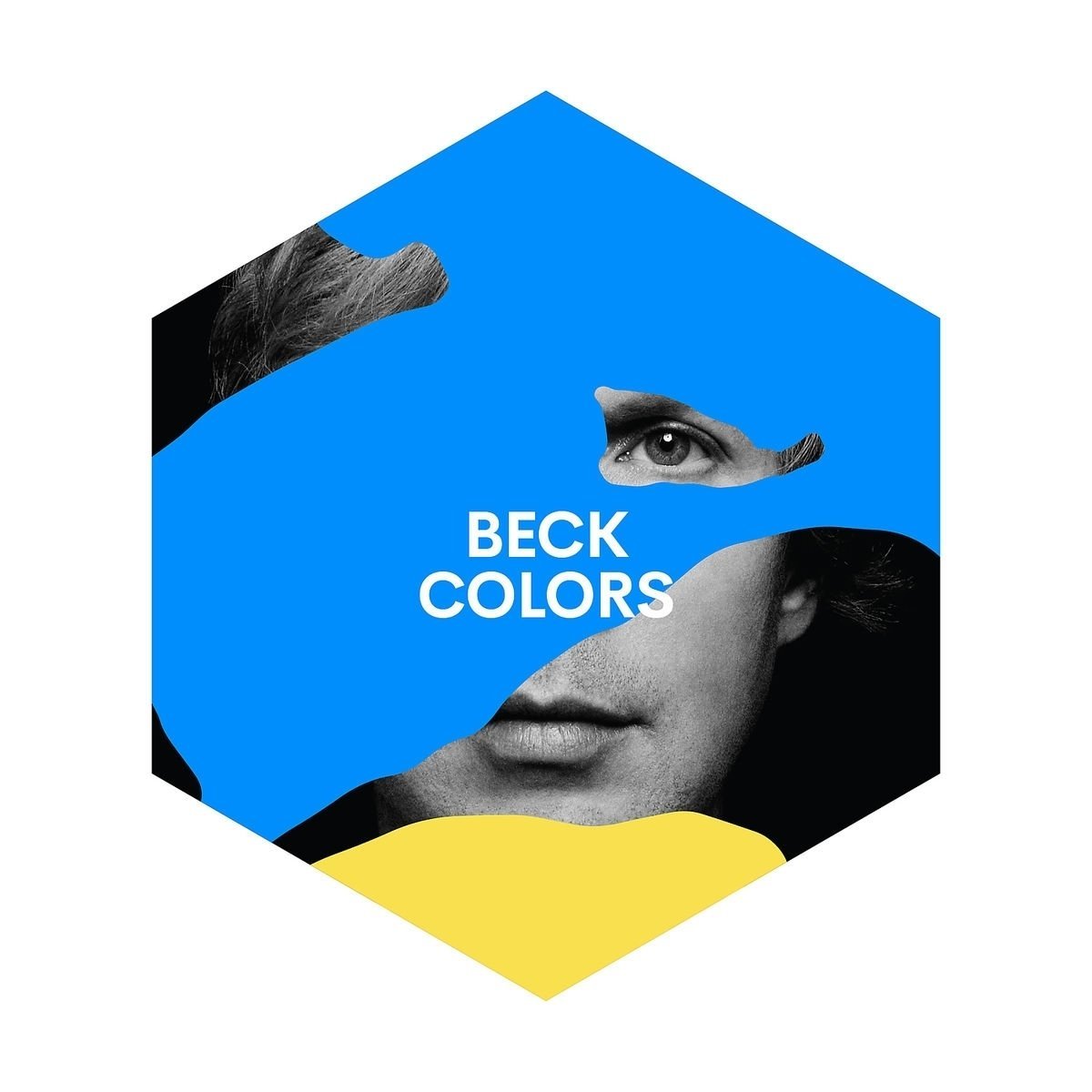 This is Beck's thirteenth studio album and what a bobby belter it is. It's probably his most commercial release for years, with some upbeat, poppy tunes, including the singles, 'Dreams' (which was actually released in 2015), 'Dear Life', 'Up All Night' and the utterly groovy 'Wow'.
Where many artists start to fade the deeper into their careers they go, Beck just appears to go from strength to strength. What's difficult to believe though is that it's seventeen years since 'Loser' was hit. How time flies.
This effort however, has to be a serious contender for album of the year.
Royal Blood - How Did we Get so Dark?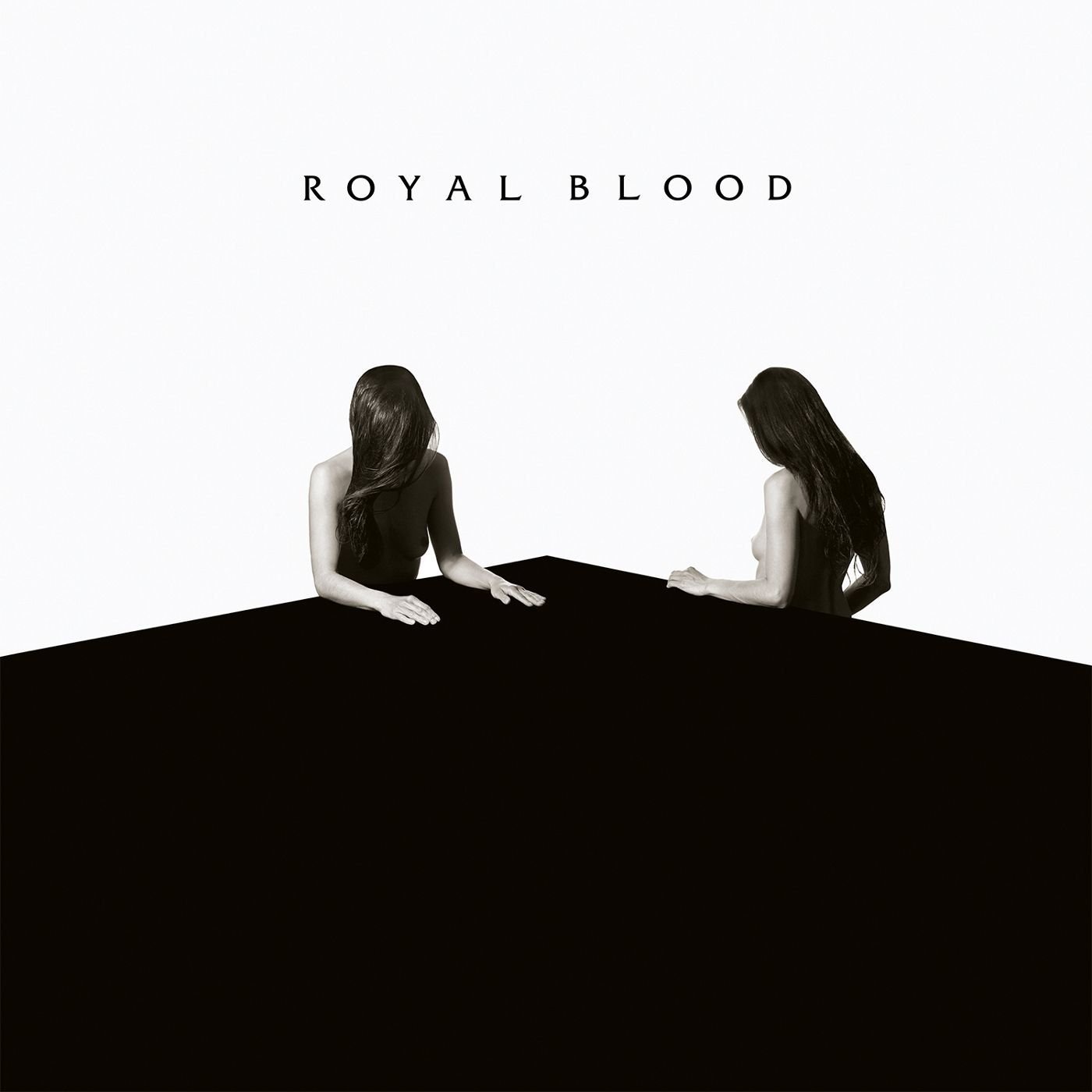 We don't mind admitting that we got a bit giddy when Royal Blood released their debut album. So with their second album, big things were expected. Luckily the Brighton duo did not disappoint. A natural extension to their debut, How Did we Get so Dark? picks up where their first left off, offering a crunchy sound with delicious bite, pounding through the air.
It's an impressive noise, particularly when you consider that it's only the two of them making it. It's a stern reminder that rock is far from dead yet, and such fine purveyors of the genre such as these are kicking it into the 21st century.
Read our full review here.
U2 - Songs of Experience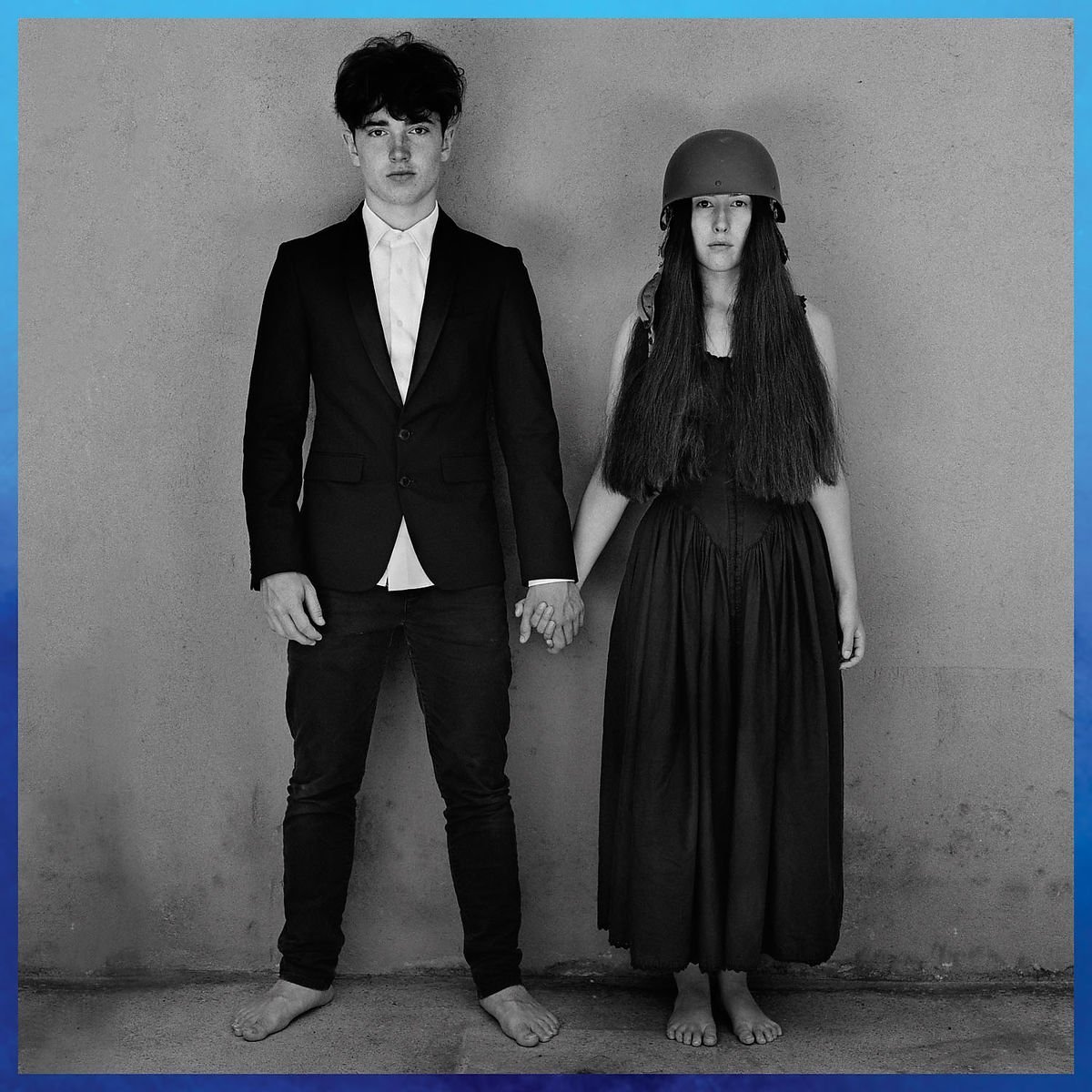 One of the world's biggest bands have taken a new approach for their latest long player; instead of just giving it to everyone for free without asking, you actually have to pay for it if you want it.
It just so happens that Bono and the lads have produced an album, although far from their best, is still worth actually paying for. It includes the singles 'You're the Best Thing About Me' and 'Get Out of Your Own Way'.
Overall a fine collection of pop rock that still manages to hit the spot.
Queens of the Stone Age - Villains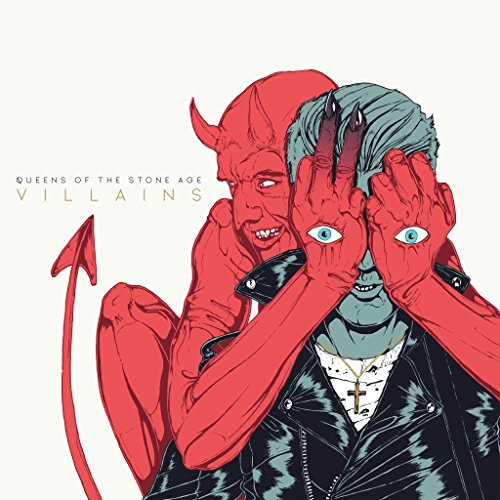 Josh Homme and the rest of the band unleashed studio album number seven unto the world this year, and boy does it rock out. Sure it's edgy and you'll have to hold onto your socks as its bound to rock them off, but at the same time the band are clearly having some fun too.
Villains is a glittering collection of guitar-driven anthems that seriously test your speakers. Play it loud, and embrace tunage such as 'The Way You Used to Do' and 'The Evil Has Landed'. So dust off that air guitar and let rip.
Read our full review here.
Star Wars Stormtroopers: Beyond the Armor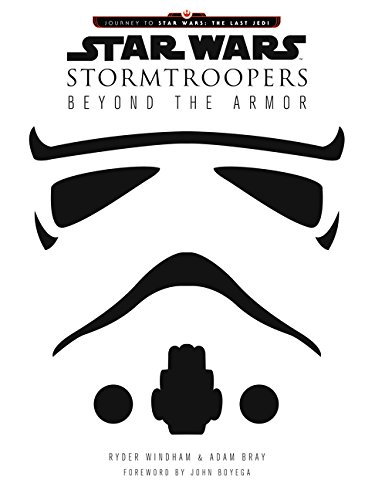 So you have a Star Wars fan in the family - of course you do, every family does, at least one. They have all the merch, the pants, the socks. What's left to give?
This book would go down a treat, focusing as it does on one of the most iconic villains in cinema history. The force will definitely be with you with this one.
Liza Tarbuck - I An Distracted by Everything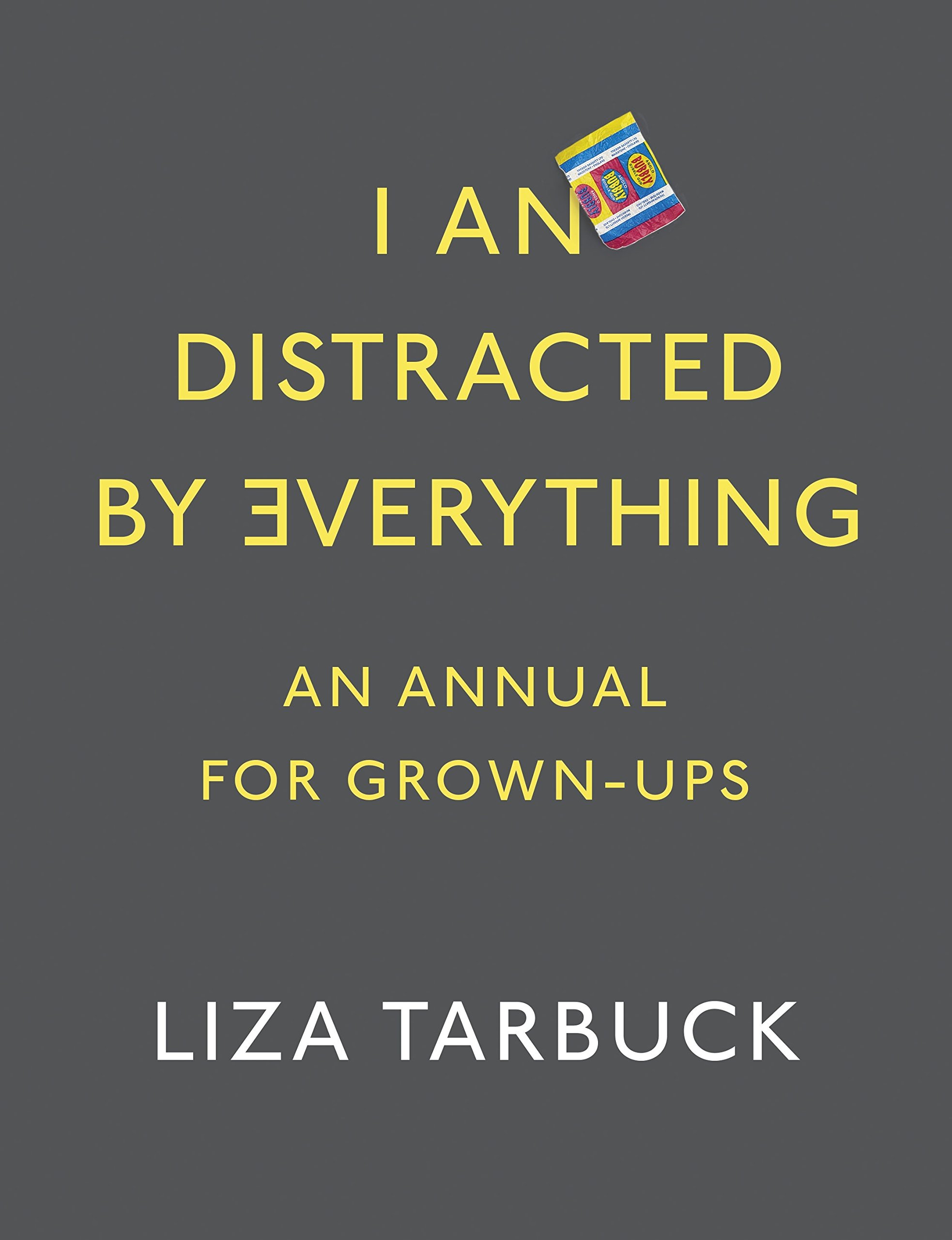 One of the worst things about growing old, besides the bills and the hair in the ears, is no longer getting an annual at Christmas. Well, not anymore, thanks to the delightful Liza Tarbuck and her annual for grown-ups.
It's full to the brim with fun and silliness, as well little art projects that can out-craft Kirsty. So put down that tablet, and get creative!
Fumiko Chiba - Kakeibo: the Japanese art of Saving Money
Let's face it, we all tend to spend more than we have at this time of year. Although not quite the Japanese Martin Lewis, this beautiful book may just help you balance your books in 2018.
Although far from being an in depth self help book, it may offer some useful tips in watching your cash, as well as being a pleasing notebook to store your numbers in throughout the new year.