win Clangers
Blu-ray™ competition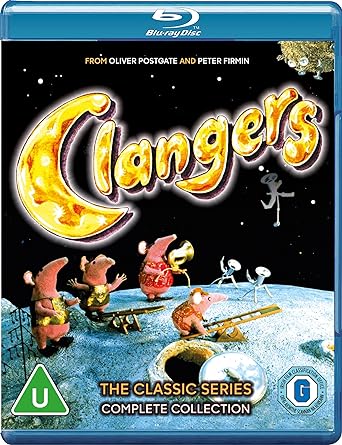 We've copies of children's TV classic Clangers on Blu-ray up for grabs.
Closing date: 10/12/2023
terms & conditions
1. This competition is only open to UK residents, excluding BOOM's friends and family and anyone else directly associated with this promotion.
2. The prize is a copy of Clangers on Blu-ray™. We have two copies in total to give away.
3. The winner will be drawn at random from all the correct entries, and only they will be contacted personally. The prize must be taken as stated and cannot be deferred. There will be no cash alternatives.
4. One entry per person - and yes, we will check. If we find that you have entered multiple times, we will disqualify you from this competition. Repeat offenders will be disqualified from entering future competitions. And we don't like robots, so we investigate multiple entries and entries suspected as being from robots will be deleted.
5. Closing date for entries is midnight on 10/12/2023.
6. Winners will be notified within 7 days by email. If a winner does not respond with their posting details 7 days after we sent them the initial notification email, their prize will be offered to another person following a subsequent further draw. This process will repeat until somebody responds and tells us where to send the prize. If you're entering, please remember to check your emails!
About Clangers: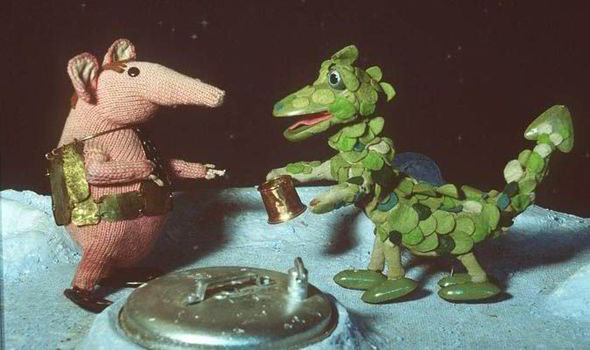 In the late 60s, with the arrival of Colour TV, the BBC was keen for something different, modern and colourful. Award winning duo Oliver Postgate and Peter Firmin rolled their eyes to the sky; not in desperation but for inspiration and created Clangers. Enjoy all 26 episodes from Season 1 and 2, now fully restored and presented from high-definition masters.
Originally broadcast between 1969 and 1972 Clangers was made by Smallfilms the company set up by Oliver Postgate and Peter Firmin producing many other childhood classics including Bagpuss, Noggin the Nog and Ivor the Engine.
Clangers communicated through whistling sounds, an effect created using a swanee whistle. Full scripts still had to be written so that it was clear what needed to be conveyed through the whistling. Last year Oliver Postgate's son Daniel published Clangers: The Complete Scripts 1969 to 1974 which proved the urban myth that Clangers had potty mouths. It was confirmed that when Major Clanger was confronted with a door that wouldn't open in an early episode, he whistled the words "Sod it, the bloody thing has stuck again."
Clangers was revived in 2015 for CBeebies. The new programmes are still made using stop motion animation and are narrated by Michael Palin in the UK and William Shatner in America
Synopsis: Discover a small blue planet populated by pink beings known as Clangers, a green dragon who cultivates soup and orange monopods who emerge from a magician's top hat. Wonderful and exotic creatures often visit, and are always very welcome, especially a chicken made of iron who lives on a nearby nest made of space junk.