Not Your Muse
by Celeste

It's always nice to win awards, particularly if they represent a body of work. British singer Celeste is no stranger to them already, which is odd as she has won a fair few before her debut album was even released.

For instance, in early 2020, she was announced as the winner of the BBC's annual Sound of 2020, a prestigious award that has gone on to cement the careers of many who have won it in the past. She was soon after given a BRIT award for Rising Star. On top of that she has been nominated for a Golden Globe, with her track 'Hear my Voice' being used on the soundtrack for Aaron Sorkin's Trial of the Chicago 7. That's already quite an impressive haul, especially without an album to back them up.

Garnering so much attention then, there must have been some pressure when the album finally did see the light of day. But having listened to the recently released Not Your Muse, two facts are clear: Celeste is not one to succumb to pressure, and all of her early, shiny success is duly deserved.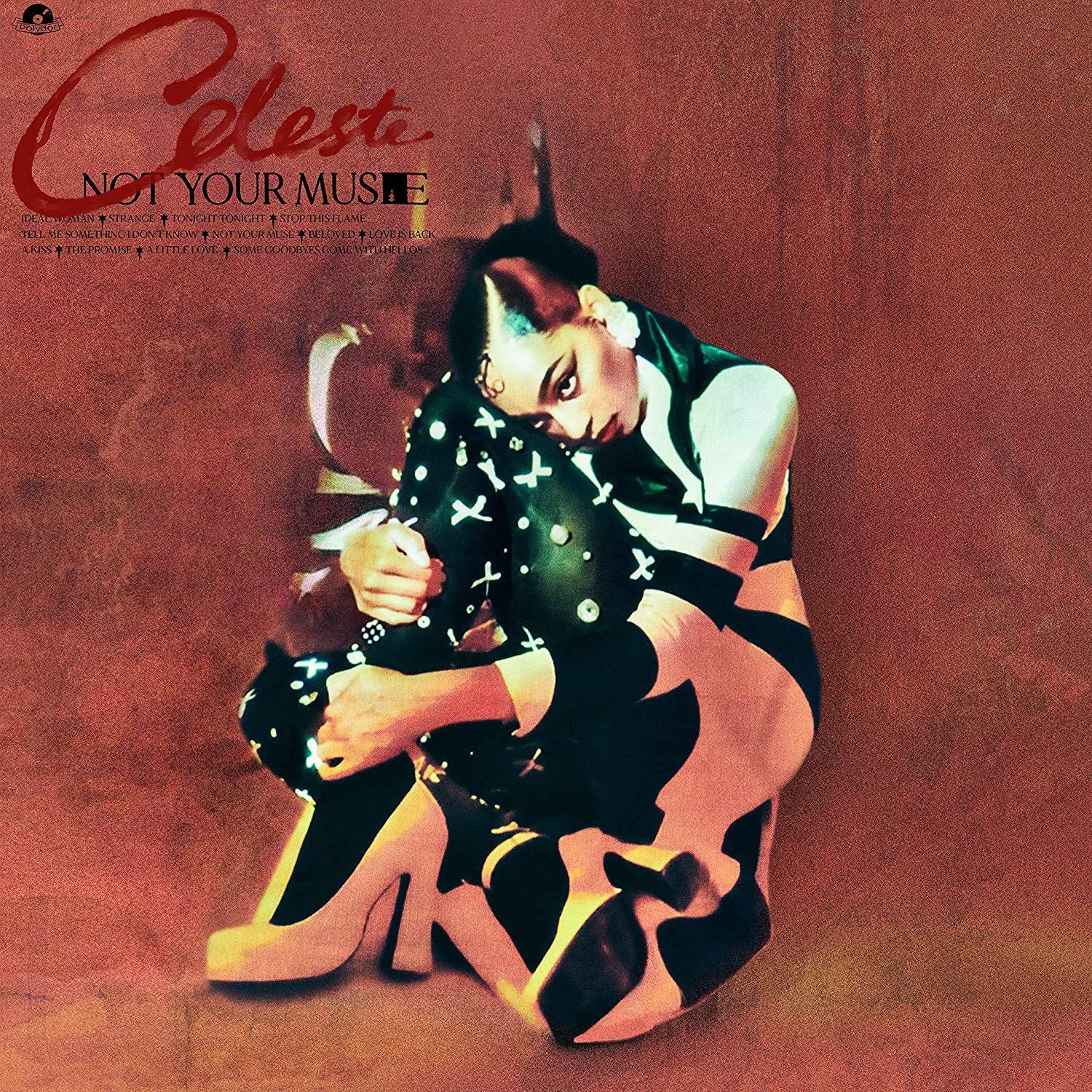 Setting the tone for the album as a whole is the opening track 'Ideal Woman'. It's a fragile, loosely produced track that allows Celeste's voice to, quite rightly, take centre stage, managing to be compelling without ever being theatrical.
There's an air of melancholy that continues into 'Strange', where there's no avoiding the young singer's remarkable voice, laced with a delicate orchestral backing, which clearly knows its place, allowing Celeste to simply shine, yet again.
There's a pleasing gear shift in mood with the arrival of 'Tonight Tonight'. It's an up tempo number, that still has a reassuringly retro production to it. On occasion, horns have the audacity to punctuate the track, but have no doubt they know their place, so they don't even bother competing for attention.
Moving from a soul sound to more of a solid groove is 'Stop This Flame'. It's a track that despondent sports fans will already be aware of, as Sky Sports have had the good sense to use it to support their TV ads. No doubt there are thousands of fans of Celeste without even being aware of it. Yet. It's ear-wormingly catchy, and the perfect example of her considerable talents.
The mood slows down once again with the arrival of 'Tell Me Something I Don't Know', As Celeste delivers a tour de force in soul, again perfectly produced to showcase her incredible range. You can imagine it playing in the fifties, on a US radio station, blaring from a classic car with the top down on an open road, filling the air around you with sheer joy.
You could also hear 'Not Your Muse', the album's title track, on the same car radio, but maybe just a little further down the station listings, with its rich, soulful lament, simultaneously haunting and epic.
There's a playful opening to the cheery 'Beloved', that has an Elvis on performing on a Hawaiian beach at twilight quality to it, and if you listen intently, you can almost hear the waves gently lapping at the waiting shore.