Ghost Stories
by Coldplay

It's never easy when couples break up. It can be awkward who to side with for starters, and you have to really concentrate on trying to give two hoots about the pain, the hurt, the blah, blah, blah.

But it's not just the couple that have to struggle with the wreckage left behind. When news broke that Chris Martin split with his Yoko Ono wife Gwyneth Paltrow, the whole world seemingly gasped in unison at the horror. It wasn't so much about the 'conscious uncoupling', it was more to do with the fact that the release of Coldplay's sixth studio album was bound to be the break-up album everyone feared. After all, the bandís brand of music has been diluted ever more with each release, which is bound to get even wetter with Chris and Gwynie splitting up. You will definitely need your rain mac to get you through this as there's one hell of a downpour ahead.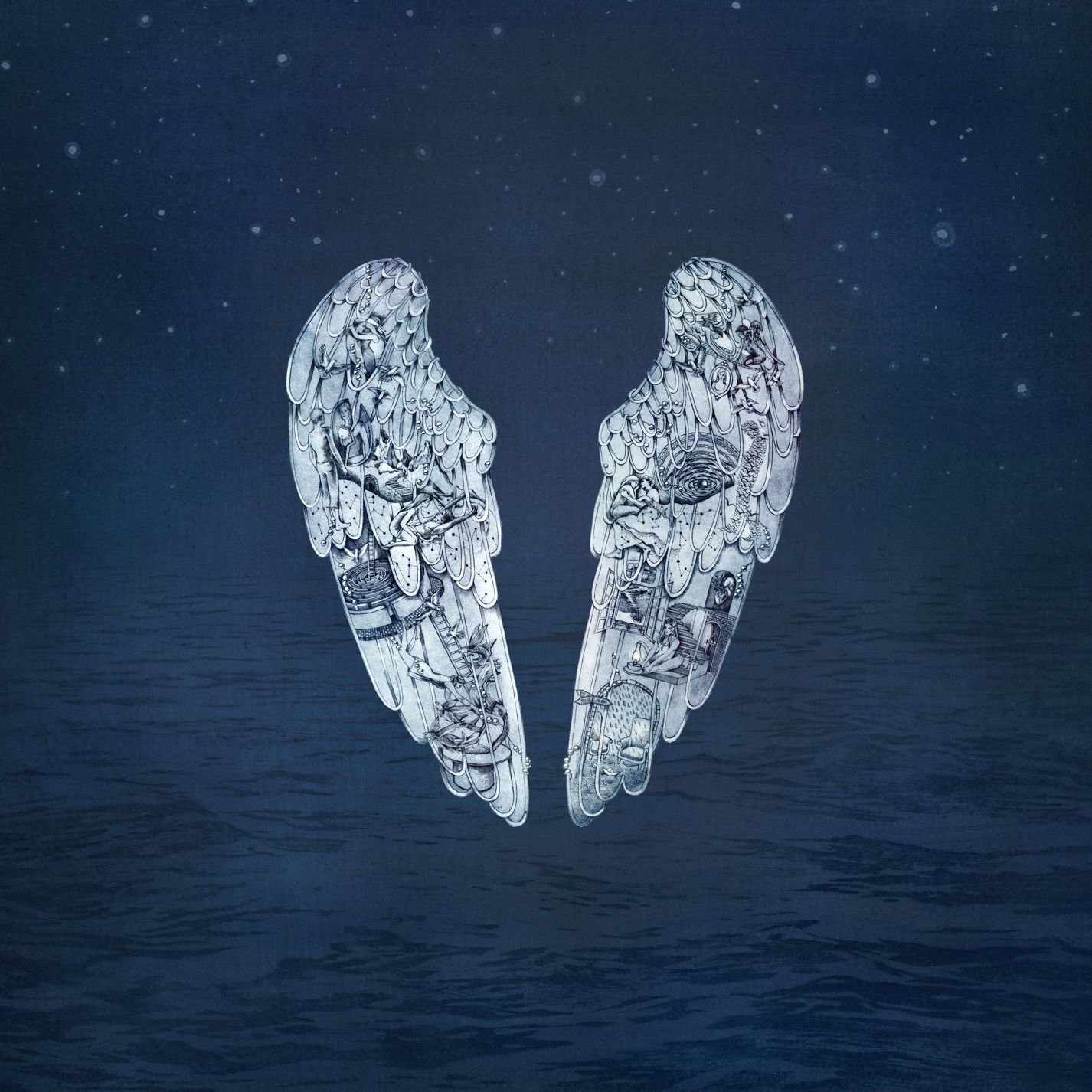 There's an ethereal introduction to the album, with the voices of angels delicately floating by. They continue throughout, although fragile, still supporting the hurting vocals of Martin. The chorus sees him repeating the songs title over and over 'You're Always in my Head'. He's in pain. Clearly. If he were a dog, he'd be put down by now. But Chris Martin is not a dog. He's separated from the vegan of his children. And we hear his pain. Well, we hear the angels more, but there's definitely pain there because his voice is a bit winey.
Then there's the pleasing 'Magic' which was the first single off of the album. The production sways from the usual Coldplay formula, sounding as it does like a Lionel Ritchie song from the eighties. And that's a good thing. It's less fluffy and more rhythmical, and possibly one of the best tracks they've done in years.
Twinkly twinkly guitars make a disappointing start to 'Ink'. And it doesn't get better the further it progresses. It's audio magnolia. Martin does seem to raise his voice to an unusual level, but he sounds almost apologetic about it soon after. He loves someone so much that it hurts. Apparently. That's so deep and has never been conveyed in such in an honest fashion in a song before. Oh wait...
The title of the next track is enough to induce a projectile vomiting session. Preferably all over the band. 'True Love'. "Tell me that you love me?" Martin pleads. Do you think he's delving into his deep well of emotions regarding, say, a recent break up or something? Who cares, quite frankly.
Credit where it's due, the second single 'Midnight' doesn't sound anything like your typical Coldplay song. And you've guessed it that can only be a good thing. It's a quiet trancy little number, with Martin's vocals disguised using electronic gadgetry. The track slowly builds, with a bed of electronica slowly growing, ever stronger. It's repetitive, but the bravest Coldplay song you'll hear in years.
Martin sings about sitting with someone watching late night TV, who's now no longer there on 'Another's Arms'. Is he singing about Gwynie again? What do you think? If you can forget about the pain that Martin is going through on a personal level (- done-), there are some interesting elements to this song. It goes on a bit, sure, but the gentle melody that weaves its way throughout is almost agreeable.
'Oceans' is a throwback to their first album Parachutes, which is a genuine surprise. It has that stripped back feel, allowing Martin's tender vocals to take centre stage. It's not quite as raw as their early stuff, but serves as a telling reminder that Coldplay were pretty shit hot not so long ago. Instead of, you know, just being a little bit shit now.
The second official single release was 'A Sky Full of Stars' which is the band's attempt at a stadium dance 'choon'. A remix is no doubt being spun by a fairly credible DJ in Ibiza as you read this, and it's probably going down a storm; the kids there will be so off their heads that they won't even care that it's a Coldplay tune, bless 'em. It's not the band's usual limp-wristed rock output though, so that's a positive.
A gentle piano intro signals that this album is about to come to an end with 'O'. It's Martin and a piano. It's quiet. A guitar creeps in, but nothing too heavy. OK. Not too mushy. It also doesn't sound so obviously about his marriage, but it does go on about birds flying around, and then flying on, so maybe, on a deeper, emotional level, it is. Or maybe Martin is coming out as an Ornithologist. Just as you grapple with this concept, those angels from earlier on appear out of the ether and get all angelic and that in your ears. And then they go and it's over.
There's no doubt that Martin's relationship trauma is a huge influence on this album, for better or worse, in sickness and in...oops. And yes much of it is heartfelt, but at the same time much of it is trite and predictable too. It may appeal if you're fourteen and just had your heartbroken for the first time (get over it, it won't be the last time either), but for everyone else, they may well find it lacking.
That said, there are some genuinely interesting moments where the band seem keen to move away from the dreary weary rock they've been bogged down with for the last few years, and embrace a new sound or two, which can only be a good thing.
Maybe, just maybe Martin's loss will eventually be the band's gain. With Vegan Yoko Ono out of the way, there's a chance that the band will either go back to their back-to-basic roots, or even possibly explore other musical avenues. As long as it gets them out of the self induced musical coma they appear to have fallen into, then it could be good news for all.
As far their discography goes, despite the all too obvious heartbreak references, Ghost Stories is a beacon of hope, not only for Martin and the band, but for all their fans the world over, as it has flashes of real optimism and reveals a new chapter for the band of a promising life after Gwynie. Here's hoping.