Game & Watch: Super Mario Bros.
Games Console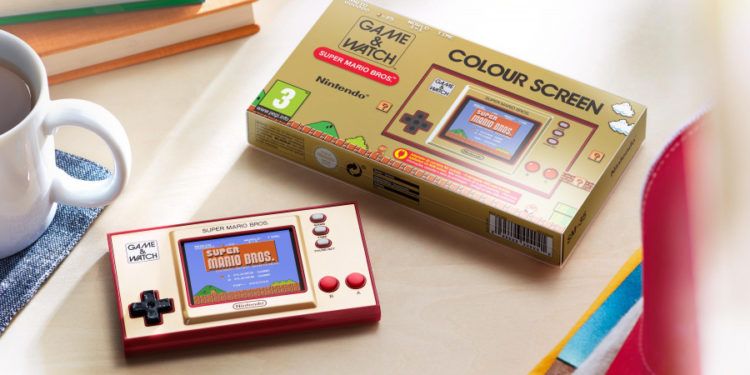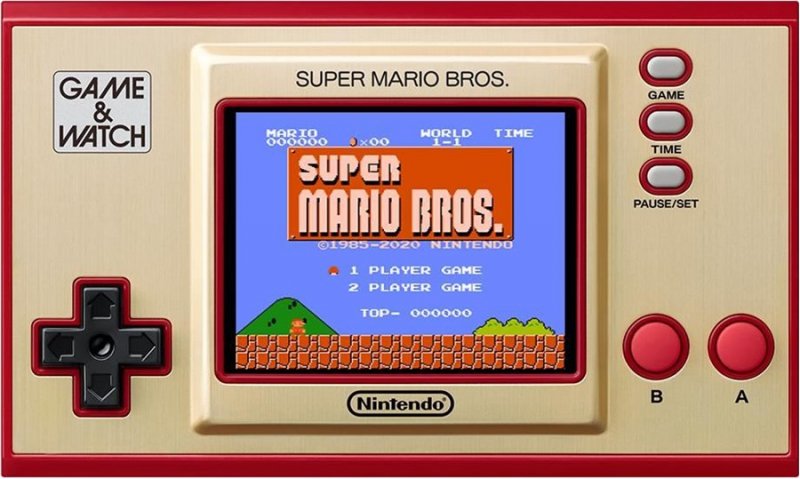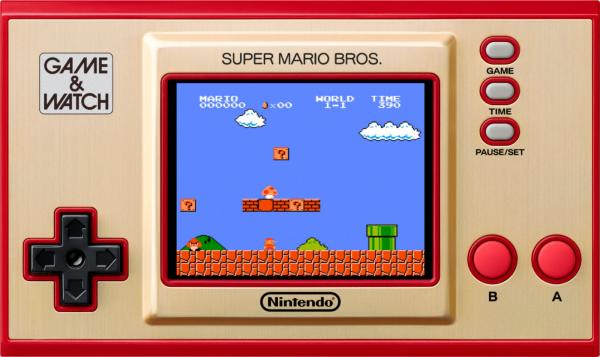 It sounds just the kind of thing an old fart would say but it's true, gamers today have never had it so good.
Can you imagine this generation getting their heads around the idea that for many, the closest they got to gaming on the go was using their calculator at school, keying in 55318008 and turning it upside down for mild titters. It just wouldn't comprehend.
Imagine the level of excitement then for our generation when, in 1980, Nintendo released their first ever Game & Watch – a truly portable gaming device. The first in the series featured a man juggling balls, aptly named Ball; you controlled his arms with left and right buttons, as you attempted to keep the balls in the air as long as possible without dropping them. Although it was just a small console, with grey background with simple black graphics, and it was the only game you could play, it was like alchemy in your pocket.
Thirty years later and the landscape of gaming has changed considerably. So much so that sadly the Game & Watch franchise is all but dead. But possibly acting as its swansong is this special edition release, celebrating the 35th anniversary of the Super Mario Bros. AKA Mario and Luigi.
Released for a limited time, this special Game & Watch edition is beautifully retro in looks; it could easily be mistaken for an early edition, with its small screen, soft gold surroundings and simple button and D-pad layout.
And yet when you power it on, it comes to life, in colour no less, with not one but three games pre-loaded: Super Mario Bros., Super Mario Bros.: the Lost Levels and the classic Ball. Not exactly a huge collection of games then, but in a sense, that's not really the point.
This is tangible nostalgia. Something not necessarily to play, but to marvel at occasionally. Which is just as well as the gaming side is a little underwhelming.
Although the controls aren't exactly at the original sticky Tamagotchi levels, the D-pad and two buttons are far from super responsive. They are perfectly perfunctory however, for games from the eighties. If you want cutting edge, pick up a PS5 or Xbox Series X/S – if you can find one.
Perhaps the most annoying feature, or more precisely lack of it, is the fact that you can't save your progress. If you're in the middle of a game but can't continue, you can simply turn the watch off, and it will pick up from where you stopped when you turn it back on again. It sounds counter-intuitive to do so, but it does work, although if you leave it over time and run the battery down, you could be out of luck then on your return, so a save feature wouldn't have gone a miss.
But you won't be wanting this for its ability for portable gaming, as this is a little time machine if anything: it will transport you back to a period of gaming history that was in its infancy, with a world of possibilities on the horizon. Not only will it serve as a reminder of the kind of coding magic that was being explored back then, but also how far both Mario and gaming have come since.
Sure it has a few neat features that are likely to put a smile on a face, and nothing more – that should be discovered for yourself and not spoilt here if you don't know already – but certainly the watch aspect of it is fun for a desk novelty, if nothing else.
You won't want this for the games, but for the memories it gives you. That warmth of holding one for the very first time, possibly matched by envy if it wasn't yours, and thinking you had the future of gaming in your hands. And what a glorious future it's been.