Tales of Us
by Goldfrapp

In 2000 Alison Goldfrapp and Will Gregory released their debut album Felt Mountain as Goldfrapp. It was an impressive start for the band, with a sumptuous, wall of sound kind of feel, which was bold as it was cinematic.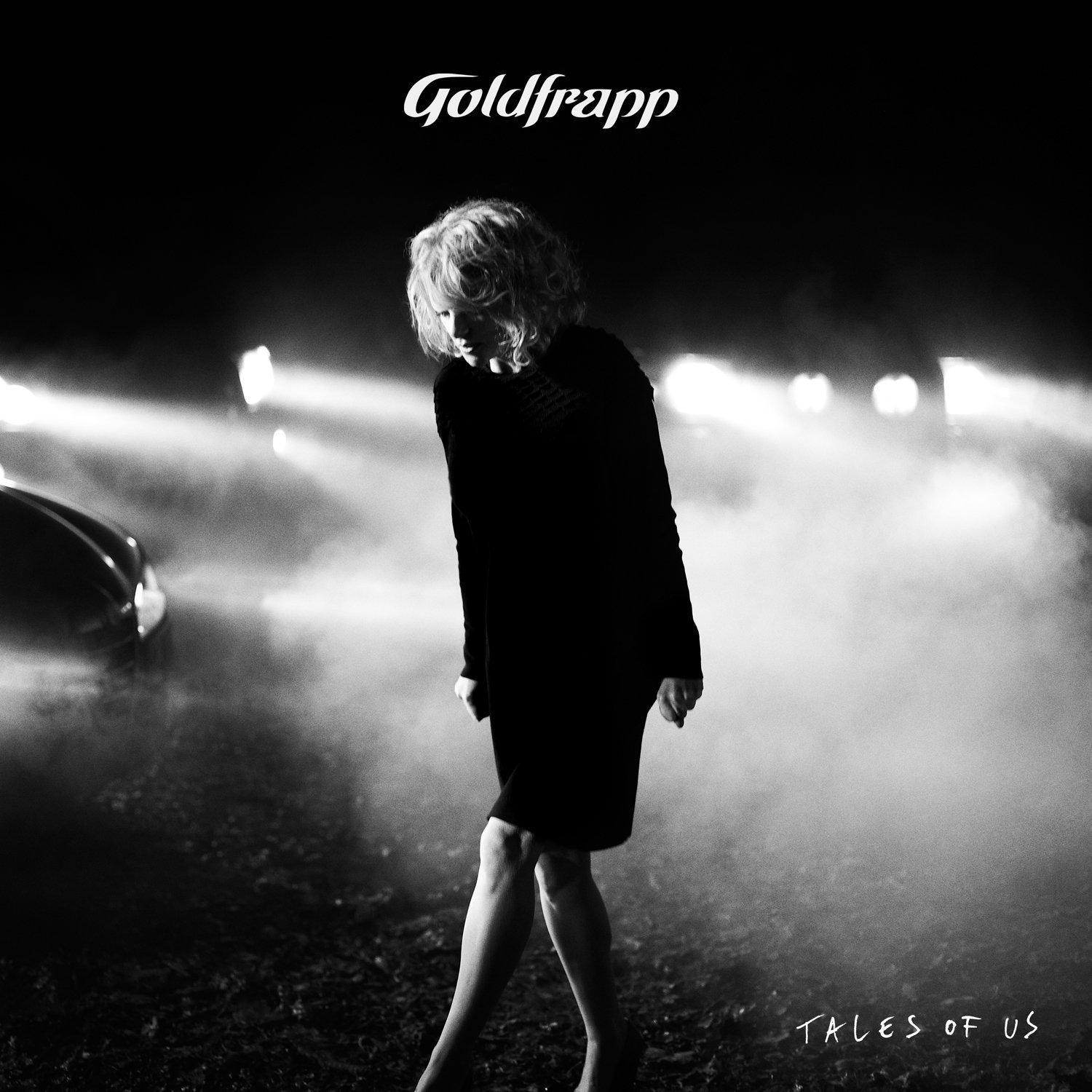 Since then however, the pair have been unable to reproduce anything anywhere near on that scale, and sadly, nowhere near as impressive.
This, their sixth album, has echoes of their first release at least, that makes it a welcome to return to form.
The softest of intros laps in with 'Jo', before Alison's sweet vocals follow, quiet and gentle, as if she were singing a lullaby. Strings join in, underlying the orchestral production that appears throughout.
'Annabel', with its guitar intro, also sees Alison begin almost immediately on vocals. Her voice wafts serenely over a softly plucked guitar. It has a gypsy ballad style with a fragile sensibility.
There's a more theatrical air to 'Drew'. With dramatic orchestral punctuation that swells as the song progresses, just as strings soar into the sky, before stillness falls once again. If it was a play, it would probably win an award.
More strings populate the frail 'Ulla'. It's gentle, soft and floats with the effort of a light, passing breeze.
With the arrival of 'Alvar' comes echoes of The Cocteau Twins at their ethereal best. Alison's vocals almost channel that of Liz Fraser's, which is no bad thing at all. Beauty personified.
The next track has more urgency about it, pushed from behind by throbbing disco beat. And when the drums finally kick in on 'Thea', its pulse throughout quickens.
The pace slows once more for Simone. Yet another track where Alison's voice takes centre stage. If it were channelled through 5.1 speakers, it would find you from every angle. If you took the voice away, you'd be left with something akin to pleasant muzak that you'd probably hear on Chill FM.
And just when you thought things couldn't get any slower, 'Stranger' tip toes slowly from the shadows. It may be slow, but it has that signature lavish production that made Felt Mountain such a joy.
And just when you thought things couldn't – wait, really? Slower still? 'Laurel' is so slow it's reticent to make it out of the speakers. It wouldn't be recommended for putting on your mp3 player when you want to work out, that's for sure. Alison's voice does come the closet to being the vocal equivalent of a Wispa bar , which is as velvety as it sounds.
Wrapping things up is 'Clay'. Yet another slow burner, that builds, layer by layer, into something, well, that little bit louder and stirring.
And then it's gone.
Although it may not have the same soundscape of Felt Mountain, Tales of Us is the closest the band have come in quite some years to capturing that wondrous sound. It's not as bold, nor as cinematic, but it's obviously a relation, and that can only be a good thing.
It's a delicate album, one that whispers when all around are shouting. In a certain respect, it's archetypal lounge music, and that's not meant in a bad way. It's subtle, subdued and lingers slightly awkwardly in the background.
There's beauty here, of that there's no denying. It's soft, slightly blurry, and isn't in the habit of wanting to stand out, but if you pay it enough attention, it reveals just how stunning it can truly be. A glorious reminder of what they can produce that will hopefully lend itself to more of the same on the Goldfrapp horizon.