Judy & Punch
Blu-ray competition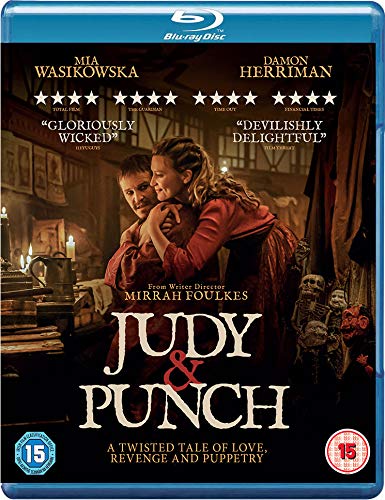 We've got a copy of Judy & Punch starring Mia Wasikowska & Damon Herriman on Blu-ray to be won.
Closing date: 08/04/2020
terms & conditions
1. This competition is only open to UK residents, excluding BOOM's friends and family and anyone else directly associated with this promotion.
2. The prize is a copy of Judy & Punch on Blu-ray. We have one copy in total to give away.
3. The winner will be drawn at random from all the correct entries, and only they will be contacted personally. The prize must be taken as stated and cannot be deferred. There will be no cash alternatives.
4. One entry per person - and yes, we will check. If we find that you have entered multiple times, we will disqualify you from this competition. Repeat offenders will be disqualified from entering future competitions. And we don't like robots, so we investigate multiple entries and entries suspected as being from robots will be deleted.
5. Closing date for entries is midnight on 08/04/2019.
6. Winners will be notified within 7 days by email. If a winner does not respond with their posting details 7 days after we sent them the initial notification email, their prize will be offered to another person following a subsequent further draw. This process will repeat until somebody responds and tells us where to send the prize. If you're entering, please remember to check your emails!
About Judy & Punch: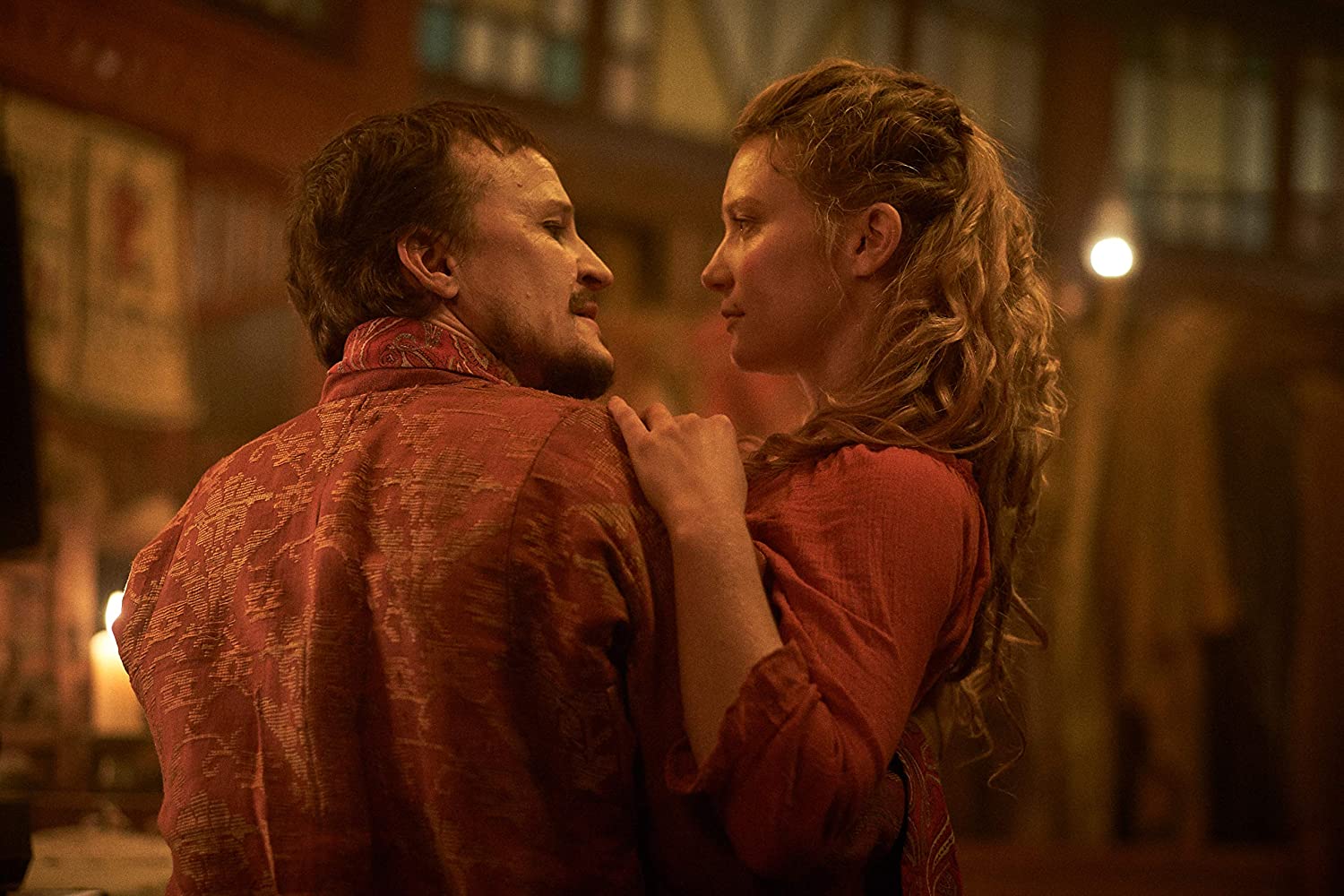 PICTUREHOUSE ENTERTAINMENT are delighted to announce that JUDY & PUNCH will be available on DVD, Blu-ray and Digital on 16 MARCH 2020.
Writer/director Mirrah Foulkes's joyously irreverent debut turns the traditional story of Punch and Judy on its head and brings to life a devilishly delightful tale, starring Mia Wasikowska (Crimson Peak, Alice in Wonderland, Jane Eyre) and Damon Herriman (Once Upon A Time In Hollywood, Mindhunter, Top Of The Lake).
Famous puppeteers Judy (Wasikowska) and her husband Punch (Herriman) live in the town of Seaside. A strange place that is located nowhere near any sort of coastline, the town and its inhabitants are in thrall to a frenzy of witch hunts and superstition. But while the townspeople revel in the drama of the various trials and punishments, Judy and Punch provide welcome distraction with their magical puppet show. However, temptation can be found in every dark corner of Seaside, and the charismatic Punch succumbs to the women, the ale and adulation that await him at the local tavern. Despairing at her husband's weakness, Judy forces the hungover Punch to focus on his responsibilities and leaves him to mind their baby for a morning, the repercussions of which lead to an ill-fated turn of events that Judy must avenge…
An outstanding debut feature from Mirrah Foulkes, JUDY & PUNCH is a darkly funny tale that blends elements of fantasy and the absurd to craft something entirely unique that constantly subverts viewer expectations, propelled along by a vibrant and hugely inventive original score by François Tétaz.
Bringing this wildly entertaining world to life are also Tom Budge (The Proposition, Son Of A Gun) as the town bully Mr Frankly, Benedict Hardie (Hacksaw Ridge, The Light Between Oceans) as the town's well-meaning policeman Derek Fairweather, Gillian Jones (Mad Max: Fury Road, Terra Nova) as the mysterious Dr Goodtime, Terry Norris (Mortal Engines, The Dressmaker, The Chronicles Of Narnia) as elderly manservant Scaramouche, and Brenda Palmer (Home Song Stories, Animal Kingdom) as his wife Maid Maude.