Man of the Woods
by Justin Timberlake

It's been five long years since we last heard from the man who single-handidly brought sexy back, but the JT has finally returned. But what do you do to announce you're back on the scene? Well, if you're Justin, you perform at a small event that attracts a global audience of 103 million, AKA the Super Bowl.

Of course Justin is an old hand at performing at this event; he sang alongside Janet Jackson of course in 2004, where he played his part in her notorious 'wardrobe malfunction', which is difficult to forget. Some, rather cruelly, thought he had one of his own this year, with a curious, individual look he went with for his show. He certainly stood out, that's for sure.

So now the whole world knows he's back, with the terribly titled Man of the Woods.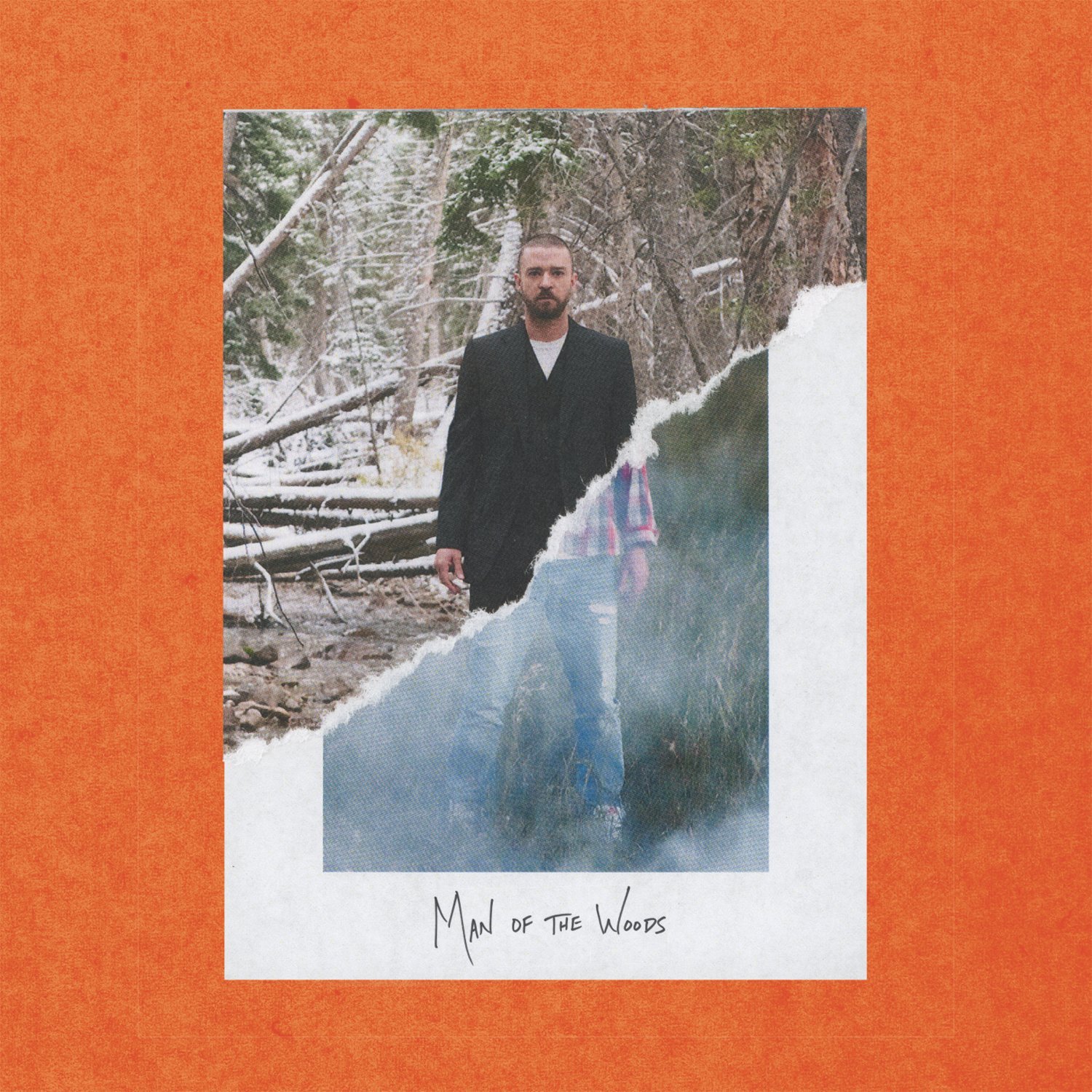 This rural journey begins with the first single release 'Filthy'. With an intro that's a horror spoof you'd expect from a boy band, NSYNC say, before it finds its funk, and consequently, its rhythm. It's silky smooth, as you would expect from JT, with a bass line that keeps on hitting the spot. Sadly the horror spoof antics return, which let the side down somewhat.
The funk steps up a gear with 'Midnight Summer Jam'. It's up tempo with a classic seventies vibe that washes right over you. It's got those little touches thrown in there too for good measure that make it a JT track.
If you're willing to believe the opening line of this next track "sauce is forever". O-kay...Herein Justin gets his Prince on, with both the cheeky title of the track – 'Sauce' – and with the musical content, which has the diminutive Minnesotan oozing all the way through it, like a cream-filled doughnut.
'Man of the Woods' isn't as busy on the production side as most here, and benefits from it. It's fun and frothy, just like JT himself. Although it's difficult to understand what the line "I'm a man of the woods it's my pride" means; answers on a postcard please.