The West Ryder Pauper Lunatic Asylum
by Kasabian

Let's face it, this lots last album – their second – was a bit rubbish. Especially when you consider that their 2004 debut Kasabian was brimming with tunes, with the greater promise of more to come.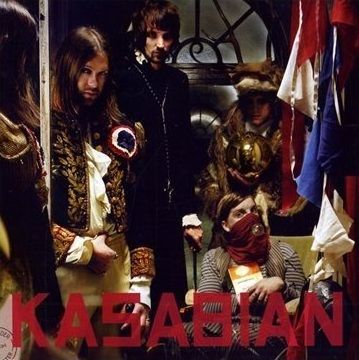 But every band has bumps in their career. So perhaps they simply decided to get theirs over and done with early on. This time round, they're definitely back on track. In fact, more to the point, their bad beats are back.
It's a more melodic affair, as well as being less ostentatious and pompous. They're even forgiven for having an instrumental track – Swarfiga. Why? Because they tick so many boxes elsewhere.
Take Underdog, the album's opening track. It's a gritty anthem of a song, which holds its chin up high and says 'yeah, look at me. That's right, you can't touch this!' as it struts around its musical playground.
There's a slight change of pace with the following Where Did All The Love Go?, with its chorus that floats hauntingly in the air. It also has traces of a North African vibe – like much of the album in fact – that sounds like the band might have had a jolly good time soaking up the atmosphere in a comfy Marrakech coffee house. Which is certainly no bad thing if this is the result.
By the time Take Aim pounds your ears with its timely attitude, all you can do is surrender, hold your hands up high and declare Kasabian the winners. But as assaults on your senses go, you couldn't ask for a better one.
Actress Rosario Dawson (Sin City, Death Proof) inexplicably turns up with a spoken word intro to the tippy toe vibe of West Rider Silver Bullet, but still doesn't spoil the party.
Keeping up the cinematic theme is Ladies And Gentleman (Roll The Dice), with its Twin Peaks-esque twangyness, during one of the album's quieter moments.
Just when you think it's all over, Fire leaps out at you with savage glee. It may be towards the end of the ride, but unlike many of the new releases, even the journey to this point is an all-out love fest.
It's an album the band should be extremely proud of, just as you should be to own it. The problem is though, where the hell do they go from here? In one sense, it doesn't really matter, as whatever else matters from herein, this could easily be described as their finest hour.