Everything Was Beautiful, and Nothing Hurt
by Moby

For readers of a certain age – at the rear end of forty, say – you can guarantee that they will have a copy of Moby's 1999 album Play. Everyone had to have a copy, whether they wanted it or not. The reason? You just couldn't escape the thing.

Everywhere you went, Moby was with you. In shops, cafes, on TV soundtracking virtually every ad – everywhere. It also had a scary amount of singles released from it – an ear-bleeding eight in total – which was double the usual amount released.

It catapulted the electronic artist from relative obscurity to a household name. Fast forward nineteen years later, and Moby releases his 13th studio album by way of the slightly less catchily titled Everything Was beautiful, and Nothing Hurt.

The opening track is 'Mere Anarchy', which suitably sets the tone for the album ahead. It's dark and broody, punctuated by quiet moments, allowing Moby to deliver lyrics in a more spoken word fashion than sing, which is fine, as he doesn't have the strongest of singing voices.

A little lighter in tone is 'The Waste of Suns', which features the vocal stylings of Mindy Jones, who also wrote the track. More spoken word just floating above a bed of cool electronica.

The beat pulls itself together for 'Like a Motherless Child', this time featuring Raquel Rodriguez on vocals. There's a greater sense of urgency here, with a driving chorus acting as a heartbeat for the track.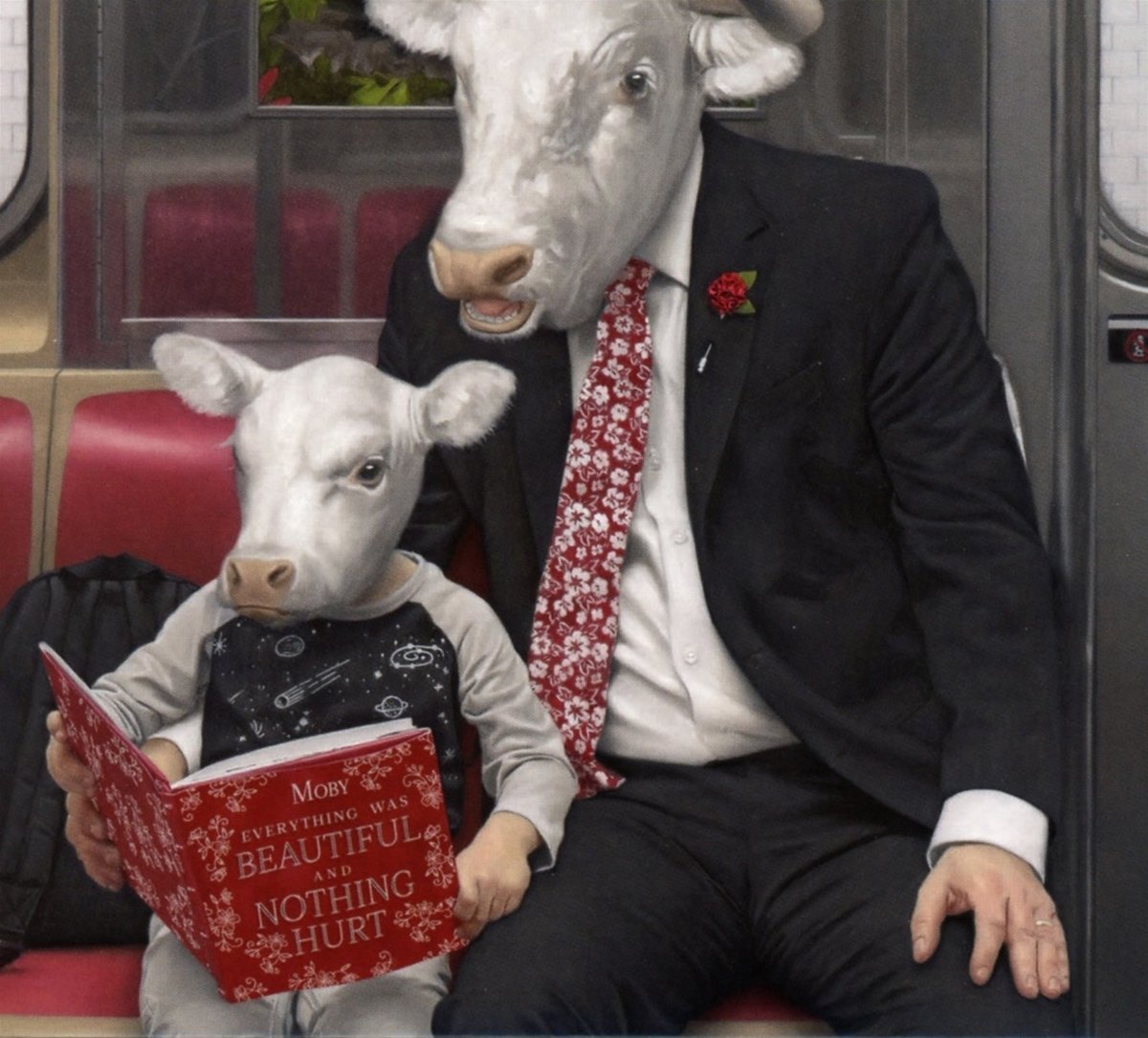 Just in case the last track was pumping the blood that little bit too much, in comes 'The Last Goodbyes' to slow this craziness down. It drifts by, without any impact, as if it's too busy watching the world pass by.
What's that you hear, an actual piano? You heard right. Laced again with Moby's unremarkable vocals, 'The Ceremony of innocence' soon builds to a crescendo of electronic, as if auditioning to be part of a soundtrack to a Blade Runner inspired sci-fi flick. Pleasing, if not potent.
Soft strings, soft keys and softer vocals are the main ingredients for 'The Tired and the Hurt'. Another track that is completely inoffensive, which you expect from Moby. It slowly drifts – in then out – before departing with little fanfare.
Just passing the halfway mark in proceedings is 'Welcome to Hard Times', as it softly raps its knuckles on the door. Apollo Jones supplies the wishy washy vocals, to a transcendental track that will have you reaching for your downward dog in no time.
There's something quirky this way comes by way of 'The Sorrow tree'. It's as if Moby has momentarily been taken over by Jean-Michel Jarre. It doesn't last long though before it just drifts away, into the distance, while you look the other way.
'Falling Rain and Light' is a hypnotic trip, a slice of electronica – Moby style – at its best. Hardly threatening, it glides soothingly away, leaving behind a pleasingly calm presence. If you put it on loop, it would make the perfect soundtrack to a sunny day.