A Moon Shaped Pool
by Radiohead

It was 1992 when we turned up at ULU, one of London's smallest gig venues tucked behind Tottenham Court Road, to catch a band. Unusually it wasn't the main act on stage, or even its support we turned up to see; it was a band playing for free in the venue's tiny bar area.

We were there for one reason, because of a song called 'Creep'. OK two reasons, as it was a free gig after all. So set up in the middle of the bar area, with minimum fuss, were a band called Radiohead, who performed a set that was basically their debut album Pablo Honey.

Fast forward to present day, and the band release their ninth studio album, A Moon Shaped Pool. They've come a hell of a long way from their Pablo Honey days, with their sound developing and evolving with every album release. They must be doing something right as they've become one of the biggest bands on the planet.

Although it's been five years since they released Hail to the Thief, this album doesn't feel quite as evolved as it could have been.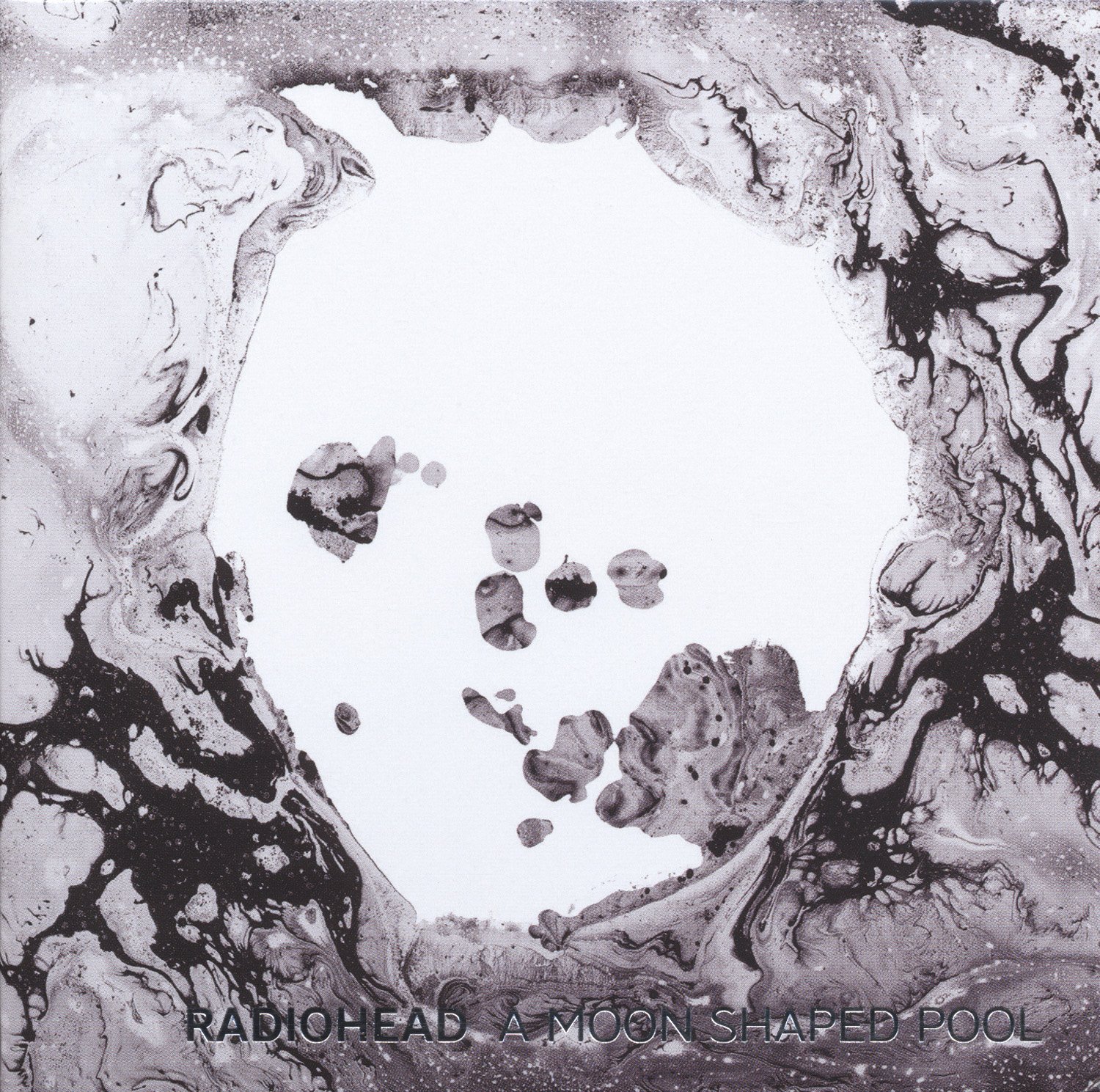 The first track on the album, 'Burn the Witch', has all the classic elements of a Radiohead song; it has a menacing orchestral bed, an electro beat that ticks over nicely, and Thom's trademark warblings. It's the perfect way to kick off an album and sets out their musical stall in just the right fashion.
A quieter vibe comes in the shape of 'Daydreaming'; predominately piano led, Thom delicately drapes his vocals over the top of this ethereal track. There is one alarming aspect though, which comes by way of some snoring; whether it's provided by anyone in the band is anyones guess, but thankfully its inclusion doesn't taint what is a pleasant dreamy song.
'Decks Dark' continues the hushed and gentle tones, with the inclusion of angelic voices that occasionally radiate from above. As the track continues, it's a surprise to hear a guitar feature on the track, as they so rarely do on on their material these days.