Scoops
by Sam McAlister

In this day and age, it seems everyone has got something to say. Social media has given many a platform they might never have had before, to let people know the dullest elements of their day, with a minute by tedious minute account.

There are some people however, who are worth listening to, and for over a decade Sam McAlister was the woman who brought those with something to say to our attention.

Her position was as a producer for the daily BBC weeknight news programme Newsnight, known for its hard-hitting interviews, of which she was tasked with securing many.

This book then gives her the opportunity to dish the dirt on the whole process of organising an interview, with some of her most memorable - yes, including that one.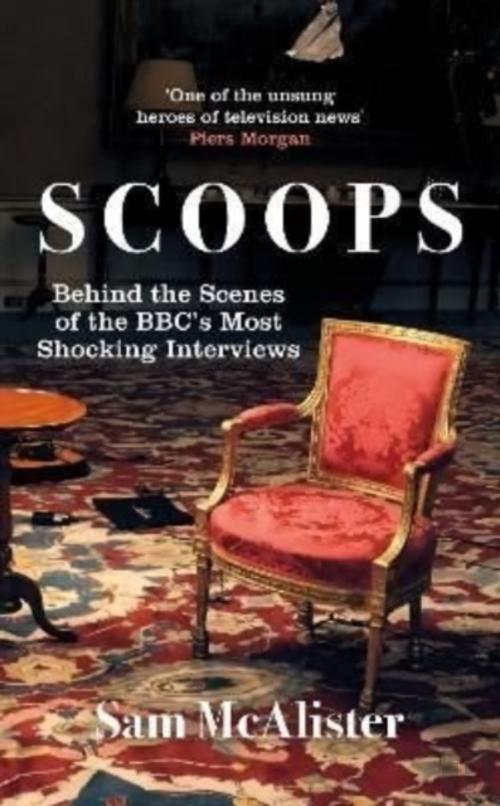 As the show is very much focused on a serious news agenda, there are a number of serious individuals included, such as WikiLeaks founder Julian Assange during his stay/confinement at the Ecuadorian Embassy in London, as well as members of the Trump administration: the short-lived Press Secretary Sean Spicer and former Director of the FBI, James Comey.
Although these types of interviews can be a pretty deep dive politically, and come across as pretty heavy going, McAlister's account is refreshingly accessible. So much so, that even if you have no interest in any of the people in the book, her position as producer and the tasks that come with setting up such interviews, makes for a truly fascinating read.
One of the most thoroughly absorbing accounts is that of the three young women in Cleveland, Ohio, who were kidnapped and kept in a basement for over ten years, where they were beaten and raped. Of course you have their horrific story, but as well as that you have what McAlister as a producer has to do to secure it.
Surprisingly some of the flatter examples in the book feature celebrities. Newsnight isn't exactly known for its celebrity interviews, as isn't really isn't the best platform to promote what they're currently flogging, which goes some way to explaining why their interviews with comedian Amy Schumer and curious, acting ass kicker Steven Seagal didn't exactly work out. Still, their addition here, and possible reasons why they didn't work, are definitely worth their inclusion.
The tent-pole interview however must surely be that of Prince Andrew, regarding his relationship with sex offender Jeffrey Epstein. It's become a truly infamous interview which ultimately led to the fall of a member of the British royal family. It's probably given more focus than any other interview, but that's understandable considering the impact it had globally when it aired.
McAlister's insight into the whole debacle, from beginning to end, is incredible, as she describes the lengths she went to in order to get what was seen as the un-gettable, to the unforeseen fallout from it. It's no wonder that the rights have been snapped up for an up-coming film, focusing on the Prince's televised fall from grace.
And yes it's that interview that will grab the headlines, but McAlister's other anecdotes are just as captivating. It's a compelling collection, written with flair and humour, giving an impressive insider account of the life of a TV news producer, during a prolific period for news. If you're at all curious of the behind-the-scenes nature of her profession, then this is a must.