Sheezus
by Lily Allen

It was back in 2009 that LDN's own Lily Allen decided to call it a day musically. It seems a little strange to halt such a promising career, particularly so short into it – after all, she had only released two albums at this point – but Allen seems the type that when she's made her mind up, that's it.

Besides, she had more important things she wanted to get on with. Like becoming a mum. Five years on and job's done in that department, having spawned two daughters. And as any parent can relate to, there's nothing like becoming a parent to make you want to get back to work again.

So here it is then, album number three: Sheezus, and the resurrection of Ms Lily Allen's pop career.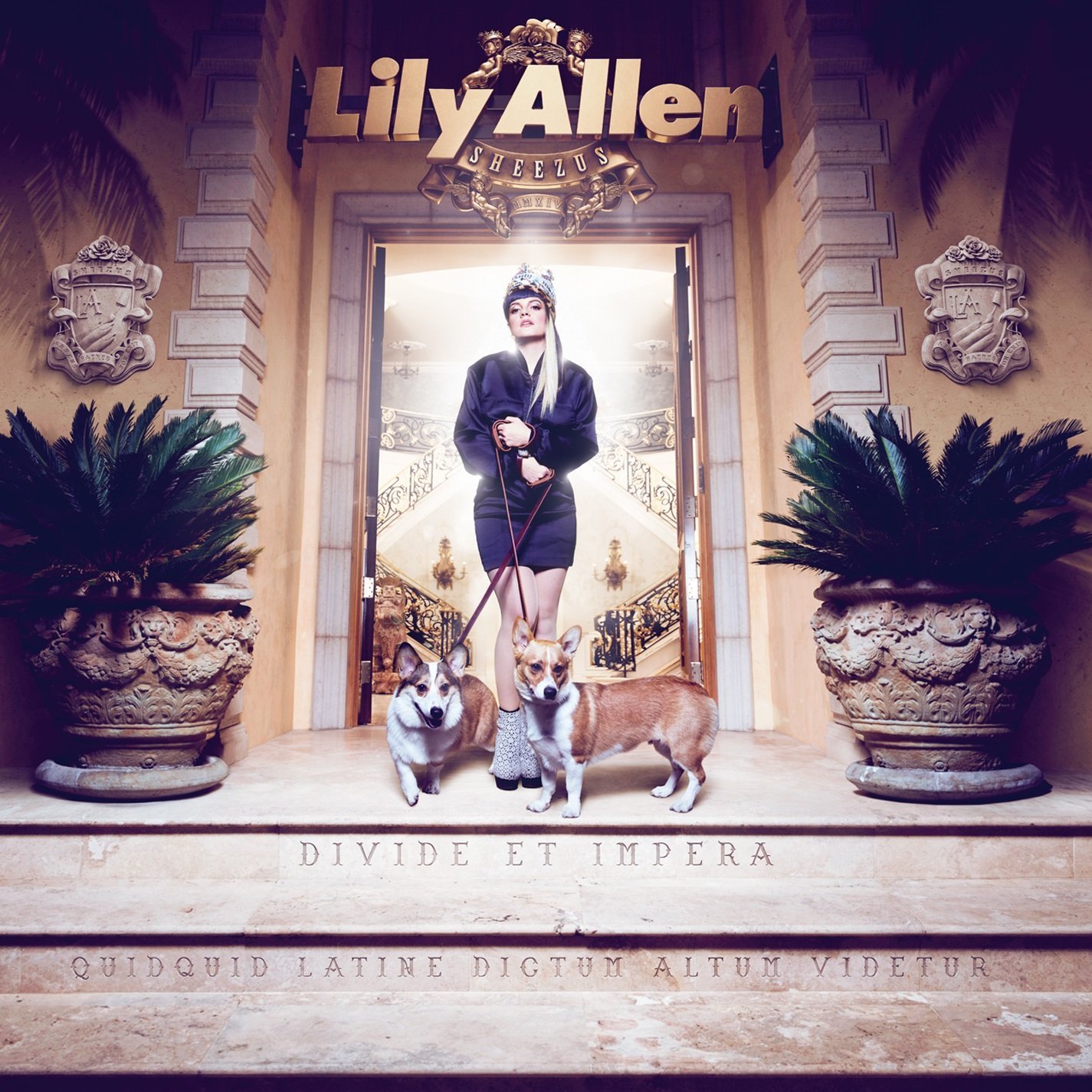 The opening eponymous track is classic Allen, if you can indeed have anything classic after just two albums. It's the perfect introduction to not only this new album, but her return to this business that is pop. It's a double barrelled shotgun of a song; one barrel conveys her nervousness at being back on the mike once more, whilst the other is aimed squarely at her rivals, with a number of name checks thrown in for good measure. And then the track takes a peculiar turn, when Allen sings about periods. No really. Monthly cycle aside, although the boxing analogy used throughout is disappointingly obvious, it makes for a confident first track.
Although Lily might be getting on a bit now – well, for a pop star at least, being 28, which is like 73 in pop years – she shows she's still in touch with the 'yoof' with 'L8 CMMR'; it's a bright and breezy love song, with Allen playing with a vocoder for that synth vocal effect. It's bubble gum pop at its finest.
The lightness of touch continues with the single 'Air Balloon' and as you would expect, if the track was gas, it would be helium. Although a fluffy, cotton wool of a song, it's possibly a little on the generic side for Allen's capabilities, particularly when she has to resort to the line 'shake it, shake it now'. Still, infectious nonetheless.
Lily slows it down for 'Our Time'. Again, pleasant another ballad, but just doesn't compare to the more cutting and observant Allen of old. It doesn't help that the production is also on the dull side.
There's a stronger, funkier R & B vibe with 'Insincerely Yours'. This is more like it. The production values have a genuine seventies vibe mirrored with more socially aware lyrics. Back on form.
And then a step back. 'Take My Place' is a dreary slow track that rumbles on for far too long. It's just too 'meh' to make any kind of impression worth noting.
The up tempo-ness of 'As Long as I Got You' is a welcome relief, and Allen is in an upbeat mood. It's a little too gingham in its presentation though, with a gentle country cadence, that makes its perkiness a tad on the annoying side.
Allen's back on the R&B vibe with 'Close Your Eyes'. As a tune it's not a bad one, unfortunately it takes the genre a little too seriously; there's no ironic twist that you would expect, no wink wink, nothing. Without it, it's a little too difficult to take Allen as a serious R&B proposition. Why would you?
Thankfully there's a lyrical edge to 'URL Badman', which takes on trolling and how easy it easy to hide behind a cyber personality. It's quite funky too, but could have done without the sheep noises.
A familiar reggae lilt returns for 'Life for Me' which has another online feel, as Allen wonders why everyone of her friends are having fun posting pics of their great lives online, while she's at home, struggling to sleep while covered in baby food. Allen is clearly at her best when she writes about what she knows.
The final track is 'Hard Out Here', which was the first single off the album. Again, she plays around with the vocoder for vocal duties and she has some fun lyrically on top of a beat that might have been inspired slightly by the classic 'Can't Touch This', but this time round, it's Allen time. A surprise track to be chosen as the first single release, as it's not particularly strong, but is OK enough to wrap things up with.
Ironically, for her third effort, the album as a whole suffers from second album syndrome. Allen's hiatus has left her lacking match fitness somewhat, as what was once a clearly defined sound, has lost its way here. In short, it's not Allen at her best. She's not as cutting, as clever nor as witty as she can be. Most disappointingly though, there's just no edge. Sadly a happy, content Lily Allen doesn't make for pleasant listening.
It's not a total crucifixion by any means, it's just not the joyous third coming hoped for.