For That Beautiful Feeling
by The Chemical Brothers

1995 and Ed Simons and Tom Rowlands released their first entry into the world of electronica with Exit Planet Dust, under the name The Chemical Brothers. It was critically acclaimed and saw them ride the growing wave of appreciation for the genre, alongside the likes of The prodigy and Fatboy Slim.

Fast forward to today, and the pair release their tenth studio album. But how relevant can a pair of old codgers in their early fifties?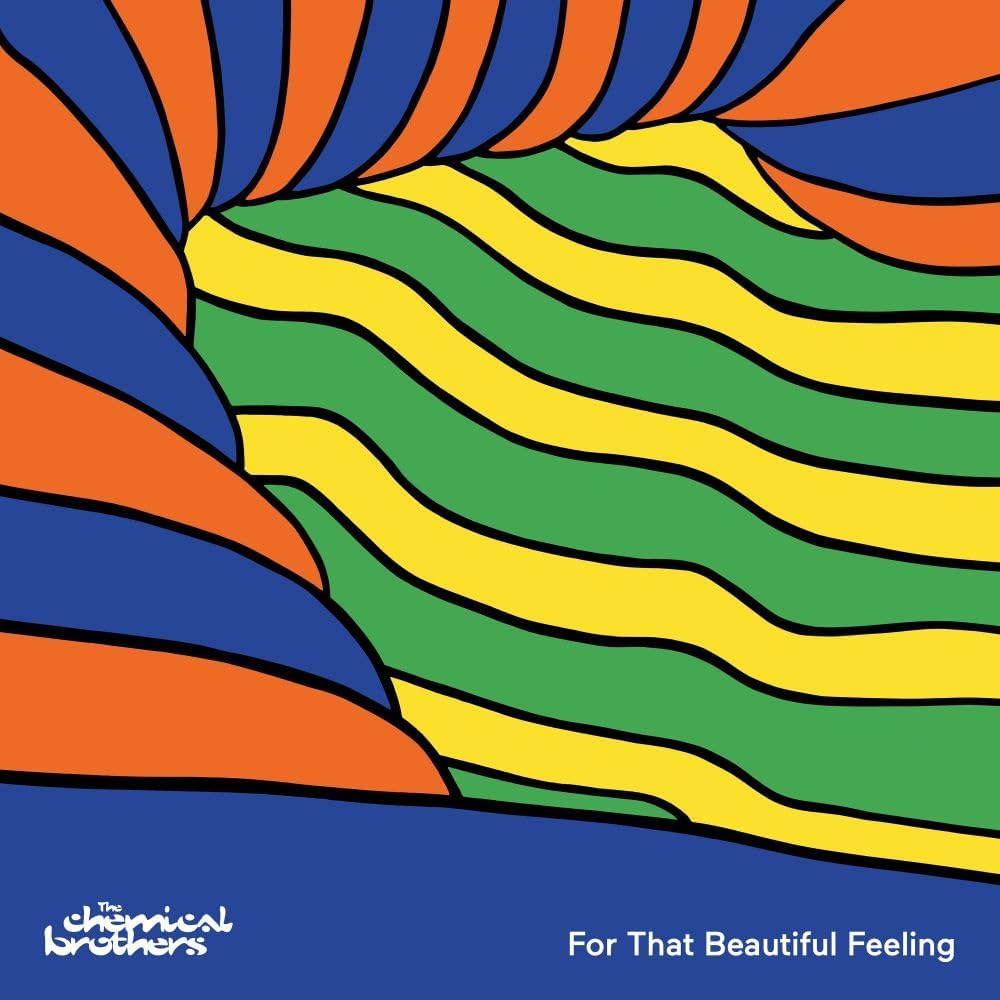 They kick off on comfortable ground with a at easing intro, offering just a taste of what's to come.
Then we're into the real deal with 'Live Again', featuring the vocal stylings of Halo Maud. It's just the kind of thing you want to kick off a new album with – a banger – the kind of track that will get you back on your feet if you still have the capacity to do so after all these years. The 'bros' fill it to the rim with techno wizardry, tinged with a side order of chic disco.
There's a seamless transition into the next track 'No Reason', with its wicked bass guitar line and infectious whoo-ing. They then go on to throw some more electro trickery into the mix, because let's face, it, you can never have enough.
Then zapping you between your eyes is 'Goodbye', dipping its toes in trance land, as you imaging the glow sticks reaching up into the smoke consumed room, neon beacons in a sea of bodies. You know it's one of those tracks that could be used for the intro into a ground-breaking, gritty drama on C4 – yes we know it's terrestrial, but streaming is for whimps quite frankly.
As 'Goodbye' disappears into the distance, 'Fountains' pops up out of nowhere. It's a lightweight affair, with ethereal vocals laced over the bubbly beats. It's filler territory for sure, but still pleasant enough stuff.
There's a little more urgency with the arrival of 'Magic Wand'. It's an eerie soundscape, as female vocals declare "If i had a magic wand, I'd make you feel like a king". That's all well and good, but we'd rather have the power to fly, or lasers shooting out from our eyes.
Coming in hard with an urban flava is 'The Weight', and man is it heavy. It's got some bad boi beats, slapping that bass 'til it hurts. It's gritty with attitude and that will do just fine.
Albarn returns with his lackadaisical vocals for 'Baby Queen'. Again, another slower number, that although pleasant, it does slip into the background after a while.
If you have a phobia of spiders, best cover your ears now with the arrival of 'Tarantula'. A little more up tempo than everything preceding it, but again, struggles to have much of anything to say. The drum machine is on, and it's all a little too...safe.
Hitting us straight between the eyes next is Bad Bunny with 'Tormenta'. The Puerto Rican rapper (who is actually Benito Antonio Martinez Ocaslo) brings a little sophistication with his Spanish lyrics, and gentle, lilting beach groove, just as the fading light turns to night.
There's a curious aggressiveness to 'Skinny Ape', with a rhythm that struggles to be anything near coherent. It's a little ploddy, and interesting for it, but an odd choice for a single. It's the kind of track that you could imagine they play at the end of the night, to act as sonic notice it's time to go home. And it nearly is too.
Talking of heavy hitters, they get none other than Beck to hang out on 'Skipping Like a Stone'. It's a poppy little number, full of positive energy, which blossoms into a bit of an anthem without you even noticing. And did we mention it's got Beck on it?
We're taken on a journey with 'The Darkness That You Fear', where it asks the question "did your heart see the colours all around you?". If the answer is no, and the only colour your heart sees is black, then you may need to see someone about that. It could be worse though, it could only see beige. With the questioning seemingly over, we burst into disco land once more, as we discover a pleasing, lightweight groove to entertain ourselves with. It's the kind of track that the band in the Mos Eisley cantina would enjoy doing a cover of. And if you're incline to partake in the footballing game formally known as FIFA, then this will already be an earworm as it featured in FIFA 22.
Just from the intro of 'Feels Like I Am Dreaming' alone you know your destination is a whole lot of beats, turning those bpm's all the way to eleven. It's the longest track on the album, hitting the seven minute mark, giving the duo time to let loose and play. If it is a dream, it's a feverish one, keeping that temperature gauge way up in the danger zone.
Bringing things to a close is the last track 'For That Beautiful Feeling', featuring the vocals of Halo Maud once again. It slows things down, just to ease you out of the album nice and slow, preparing you for the real world once again. It's tinged with a surprising amount of drama however, hinting at something darker in tone that its title lyric implies. And then we're out of there, as that beautiful feeling fades away.
So the results are in and apparently two old codgers in their early fifties still know their way around the dizzying world of electronic music. It's by no means defining new boundaries, but it's a confident return, borderline arrogant, displaying their tried and tested abilities on the sound stage.
Let's face it, it's one of those genres that can leave you behind if you let it, with the newer generation showing a youthful fearlessness in pursuing greatness, but the Brothers Chemical prove here that they've still got what it takes to create something, not so much edgy, but still something of substance.