win Thunderbirds Are Go
DVD competition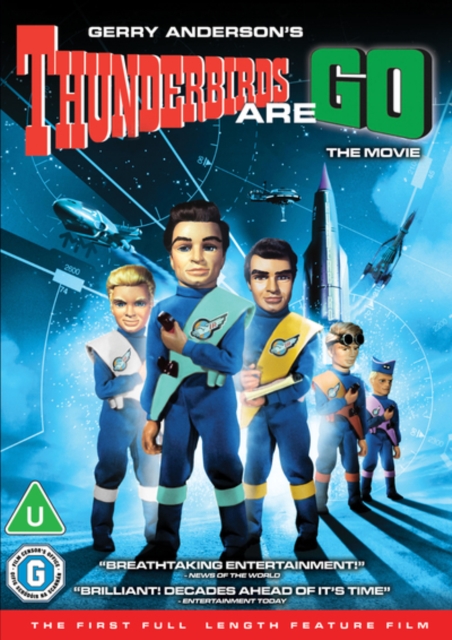 We've a copy of this classic 1966 feature length film Thunderbirds are Go on DVD to be won.
Closing date: 27/10/2021
terms & conditions
1. This competition is only open to UK residents, excluding BOOM's friends and family and anyone else directly associated with this promotion.
2. The prize is a Thunderbirds Are Go on DVD. We have two copies in total to give away.
3. The winner will be drawn at random from all the correct entries, and only they will be contacted personally. The prize must be taken as stated and cannot be deferred. There will be no cash alternatives.
4. One entry per person - and yes, we will check. If we find that you have entered multiple times, we will disqualify you from this competition. Repeat offenders will be disqualified from entering future competitions. And we don't like robots, so we investigate multiple entries and entries suspected as being from robots will be deleted.
5. Closing date for entries is midnight on 27/10/2021.
6. Winners will be notified within 7 days by email. If a winner does not respond with their posting details 7 days after we sent them the initial notification email, their prize will be offered to another person following a subsequent further draw. This process will repeat until somebody responds and tells us where to send the prize. If you're entering, please remember to check your emails!
About Thunderbirds Are Go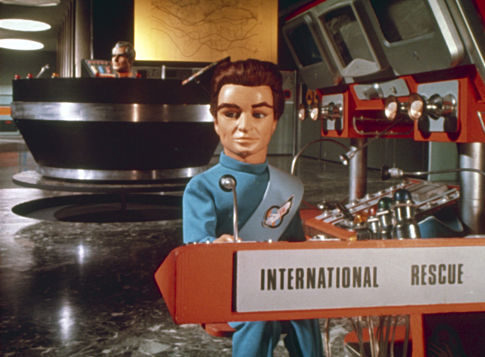 THUNDERBIRDS ARE GO! Blast off into more action and more adventure with the first ever feature-length film starring the International Rescue team! Made in 1966, and set one hundred years in the future, Thunderbirds Are Go was the original Thunderbirds movie.
Millionaire ex-astronaut, Jeff Tracy, his five stalwart sons plus Brains, the inventor of the Thunderbird crafts and the fabulous secret agent Lady Penelope launch into action in this "Supermarionation" classic from the mind of the iconic visionary Gerry Anderson!
Bizarrely there is a cameo from Cliff Richard, who also contributed to the score. (He owned a villa in Portugal next to the Andersons.) Also UK TV legend Bob Monkhouse appears as Space Navigator Brad Newman. Monkhouse first approached Gerry Anderson for permission to film a comedy sketch based on Stingray, but ended up agreeing to replace Alfred Marks, who had withdrawn from the film due to a fee dispute. Monkhouse recalled the conversation: "Gerry said "how much would you charge for the job?' I said, 'Gerry, I'd do it for nothing.' And that was the first time I ever heard the phrase, 'The price is right'."