Derek series 2
DVD competition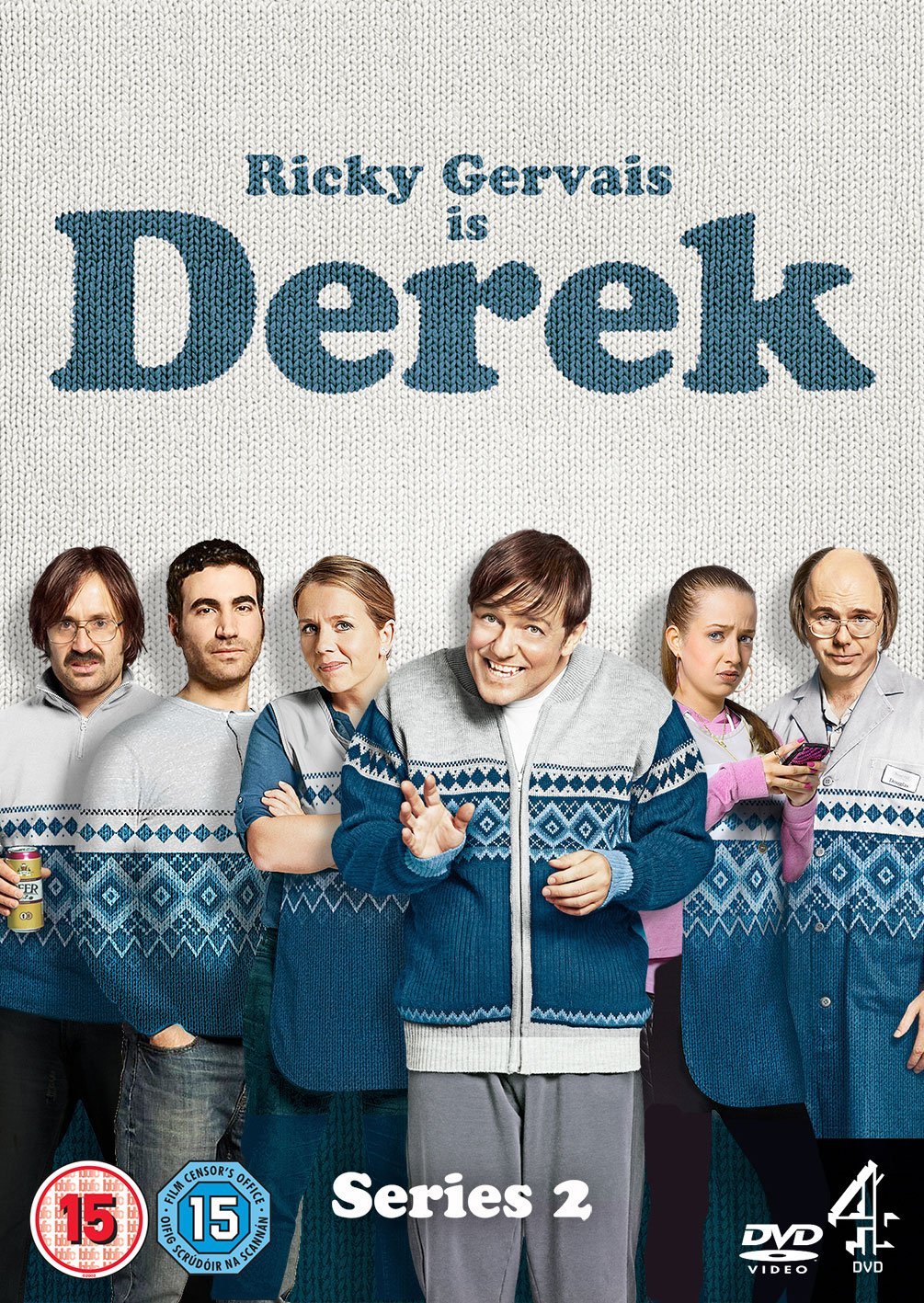 To celebrate the release of C4 comedy Derek (series 2), starring Ricky Gervais, we've got a copy to be won, courtesy of Channel 4 DVD.
Closing date: 04/12/2014
terms & conditions
1. This competition is only open to UK residents aged 15 or older, excluding BOOM's friends and family and anyone else directly associated with this promotion.
2. The prize is a copy of Derek series 2 on DVD. We have one DVD to give away.
3. The winner will be drawn at random from all the correct entries, and only they will be contacted personally. The prize must be taken as stated and cannot be deferred. There will be no cash alternatives.
4. One entry per person - and yes, we will check. If we find that you have entered multiple times, we will disqualify you from this competition. Repeat offenders will be disqualified from entering future competitions. And we don't like robots, so we investigate multiple entries and entries suspected as being from robots will be deleted.
5. Closing date for entries is midnight on 04/12/2014.
6. Winners will be notified within 7 days by email. If a winner does not respond with their posting details 7 days after we sent them the initial notification email, their prize will be offered to another person following a subsequent further draw. This process will repeat until somebody responds and tells us where to send the prize. If you're entering, please remember to check your emails!
About Derek series 2: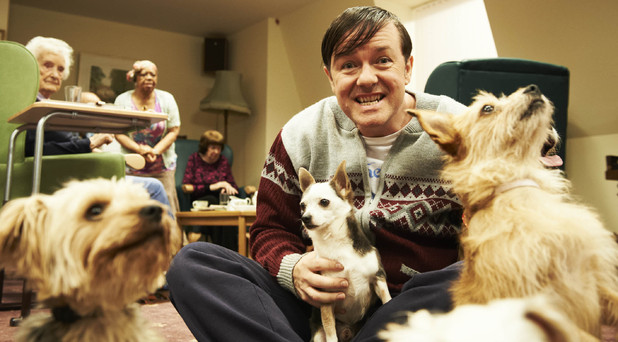 Series two of Ricky Gervais' award-winning comedy drama Derek, and a box set including both series, will be available to own on DVD from 17th November 2014.
In a role that saw him nominated for Outstanding Lead Actor in a Comedy Series at this year's Emmys, Ricky Gervais returns as Derek Noakes - a sincere, sweet natured individual who loves animals and has a heart of gold.
Series 2, written, starring and directed by Gervais, also sees the reprise of top-notch performances from the likes of Kerry Godliman (Hannah), Holli Dempsey (Vicky), Karl Pilington (Dougie), Brett Goldstein (Tom) and David Earl (Kev).
A year has gone by since we last visited Broad Hill Retirement Home and there are some new residents, additions to the staff and the welcome return of a few familiar faces.
Not only are the old gang back, but there's some new elderly tenants who've since joined the home. Derek's dad moves in, but far from being a sweet old man, he's got whisky in his back pocket and too much lead in his front one. Wayward youth Vicky is now working there full-time and providing the residents with 'free' slippers - no questions asked. Kevin is still drunk. Dougie is still grumpy. Hannah is still the salt of the earth. And Derek is still spreading kindness wherever he goes.
Ricky Gervais said "I was blown away by the affection for this series from around the world, particularly the emotional connection it seemed to make with people. I hope they will watch again and enjoy the reams of the most ridiculous outtakes I've ever been a part of."