Always Ascending
by Franz Ferdinand

After the surprising team up with Sparks, to create the super-group FFS, Franz Ferdinand have morphed back to their usual selves to release their fifth studio album.

It is the first featuring new guitarist Julian Corrie, after the departure of founding band member Nick McCarthy.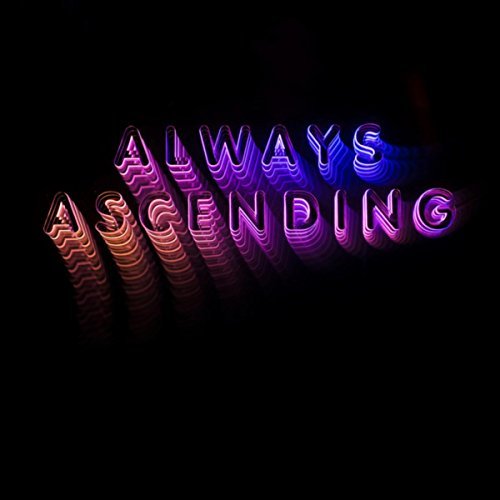 To open with there's 'Always Ascending', with its long hippy intro, which doesn't bode well. Suddenly, out of the blue, the band rock out with more than a hint of disco holding the track together. It's boppy, boppy, boppy. After a false start it lets loose, shaking its thang in a controlled manner, with nice, balanced production values.
The retro electro vibe carries over into 'Lazy Boy' that gallops on at a fair old pace. Alex Kapranos is certainly up for the ride, thrusting here, wriggling there with his vocal workout. It's a steed that knows where it's going and it's certainly fun being a passenger.
Dropping the pace a notch is 'Paper Cages', with its laid back attitude and savoir faire. Its melody is uncomplicated, with mostly a bass and piano leading you by the hand as its story unfolds. Kapranos is keen for us to step out of our cages. We should really comply.
It would be too obvious for a band like this to stick a track called 'Finally' at the end, so it feels fitting that it turns up here, just before the half-way mark. It has a glorious chorus that although busy, comes together rather splendidly. Cute and clever.